Sick of shopping and Surfers? Budget-friendly Port Stephens in NSW is packed with marine attractions, says Lucy Bennett.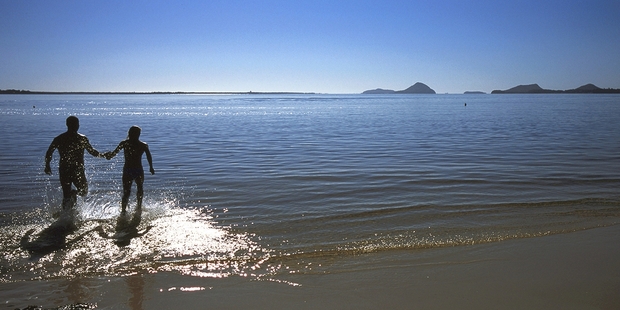 For New Zealanders who've done Sydney and the Gold Coast, there's another Australian destination that may tick a few boxes.
Port Stephens, about two and a half hours' drive north of Sydney on the NSW coast has sun, sea and adventure sports, all the happy goodness we Kiwis like when we go abroad.
With the possibility of the reintroduction of direct flights from New Zealand looming on the horizon and our strengthening dollar, a short plane ride to the region is looking likely to be a good, cheap option.
The local council has green-lighted a NZ$91.3 million expansion of the airport at Williamtown, just down the road, an amenity shared by the RAAF and commercial airlines.
Local tourism operators hope this may lead to a renewed interest in the area as a destination. Freedom Air briefly ran direct transtasman flights in the early 2000s but, since 2002, no overseas carriers have operated there.
Port Stephens is not actually designated as a place, much to the chagrin of the locals. It's a region, made up of many small settlements dotted around a very large body of water and the surrounding area.
It's a pleasant drive from Sydney along the F3 Highway and Pacific Highway. You can stop in Woy Woy or one of many other beach towns for a seafood feast at a waterfront restaurant to break up the trip, or head inland a little way to reach the lower Hunter Valley if wine is your thing.
Once in Port Stephens proper, the attractions are obvious - a moderate climate, warm, clear waters which abound with sea life thanks to its location within the Great Lakes Marine Park, and an increasing pool of young adventure-seekers who have turned their passions into thriving businesses.
Down at Stockton Beach, on the Worimi Conservation Lands, a massive drift of sand dunes more than 30km long and 3km wide, between the city of Newcastle and Anna Bay, you can careen around on a quadbike for a few hours.
It's not just the daredevil nature of quadbiking on a moving mass of sand that is attractive. There are, as the staff of quadbiking adventure company Quad Bike King point out, a number of historic sites to visit. There is the wreck of the coal ship Sygna lying just off the beach (no Rena-style dismantling here), Aboriginal artefacts and the remains of World War II posts erected in anticipation of a Japanese landing.
Quad Bike King guide Deano teaches novices how to operate the vehicles safely, kits them out in safety gear then leads them on a fantastic tour of the beach. It's heart-stopping at times but breathtakingly beautiful as the sun goes down and the yellow sand stretches on as far as the eye can see.
Up in Nelson Bay, the main town in the port area, businesses make the most of the vast harbour, which is much, much bigger than Sydney's, and renowned for dolphin-watching tours.
Emma Charlene is one of the young townspeople who have made their passion their business. The 12-year dive veteran worked at Let's Go Adventures while stationed at Williamtown with the RAAF. When she realised her posting to Katherine in the Northern Territory would take her far from the bottom of the sea she quit her career of nine years and eventually bought the dive business.
Since then she's run two dive boats, teaching anyone and everyone how to scuba dive and snorkel and taking out fishing charters.
A favourite spot for a shore dive is Fly Point, about 10 minutes up the road from Let's Go Adventures. It has an easy entry/exit point and a huge range of marine life to look at and photograph. It has a large and colourful sponge and soft coral garden and the place teems with varieties of nudibranches- colourful and often frilly slugs.
If underwater is not your thing, you can have a look from above on a kayak tour with globe-trotting local Michael Hogg. He runs Port Stephens Ecotours from a trailer at the side of the road on the waterfront and he's keen to take visitors out to show them the marine and birdlife. He optimistically expects to see a dolphin or a sea turtle when he goes out, filling tourists with an anticipation which, even if not fulfilled, is satisfied by the myriad other things to see.
Michael is passionate about his town, which he left early but returned some years later with his Japanese bride and vast experience in outdoor pursuits. He knows his market, expanding his kayaking business from tours to independent kayak hire and stand-up paddleboards to satisfy the hipsters looking to join in the growing trend to such craft.
Nelson Bay itself is a bustling little town, with locals busy in the streets, which are full of upmarket hotels, restaurants and smart apartments.
About 10 minutes' drive away is Fingal Bay, where a tourism campaign made bikini-clad model Lara Bingle a star as she walked from the water on to a perfect beach and asked, "Where the bloody hell are you?".
Lara is long gone, ensconced at Bondi Beach, but Fingal Bay, an almost circular bay fringed with golden sand, is full of Lara lookalikes - beautiful people lounging and swimming. There are also normal people - families, the elderly and couples. They're all enjoying the safe swimming beach and the sun beaming on them.
Kiwis can also bask in the warm sunshine of Port Stephens by taking a flight as long as an interisland ferry ride and an even shorter drive.
With the possibility of direct flights in the offing, it could be an even shorter trip to reach what is the quintessential Aussie adventure.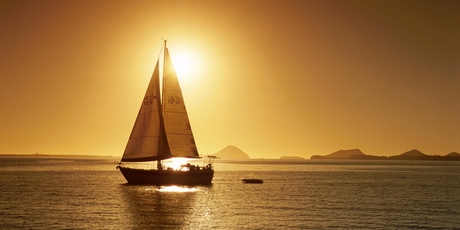 CHECKLIST
Getting there: Air New Zealand flies daily from Auckland to Sydney.
Further information: See portstephens.org.au, quadbikeking. com.au, letsgoadventures.com.au and portstephensecosports.com.au.
Lucy Bennett travelled as a guest of Tourism Australia and Destination NSW.
Valley's best
For years NSW's Hunter Valley has been known not just for the wine, but for its fine dining, writes Diana Plater. It's wise to ask locals for tips on the best, with some gems slightly off the beaten track.
221 Restaurant and Bar, Royal Oak Hotel, Cessnock
Cessnock is not the first place you'd think of for gourmet food when so much is found in the Valley itself.
But locals are raving about the relatively new 221 Restaurant, in a 1922 country pub.
It's heaps cheaper than in the Valley, according to one recommendee, with a menu displaying lots of local wines. But it's in no way pub food, with executive chef Daniel Hunt using fresh local ingredients.
Shakey Tables, inside Hunter Country Lodge, 1476 Wine Country Drive, North Rothbury
The chef here doesn't just cook, she paints. Paula Renggers' brightly coloured whimsical artworks are on the restaurant's walls. The food is classically inspired contemporary Australian, interpreted and influenced by Renggers' Scottish heritage.
Panino, Grays Inn, Wollombi
It may seem a bit of a trek from other parts of the Valley but locals swear by the great service and excellent food and coffee. Base yourself in this beautiful, historic town, and tour up to the Valley.
Twine Restaurant, 310 Oakey Creek Rd, Pokolbin
At Wynwood Estate, this newie is fast gaining a great reputation. One chef described its Singapore chilli mud crab as "wicked". Another specialty is the oyster platter of six oysters done six different ways. On Sunday nights, the fireside dining includes a housemade mezze plate.
Muse, Broke Rd, Pokolbin
This couldn't be more Hunter Valley, using fresh, non-homogenised jersey milk, cream and butter from a local dairy farmer. Local game products, award-winning cheese and local wines are part of the deal.
Chez Pok, Peppers Guest House, Ekerts Rd, Pokolbin
An icon with gorgeous views of the Brokenback Range, it's had a recent revamp and new chef John Edwards is offering a French-inspired menu. Try the slow-roasted pork belly, apple, fennel and radish slaw and grain mustard sauce.
Find out more at: Australia.com.
Diana Plater was a guest of Hunter Valley Wine Industry Association.
- AAP