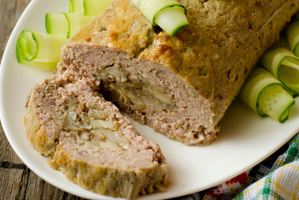 Great for a quick dinner and the left overs are perfect for lunch in sandwiches.
Ingredients:
1 cup each: coriander, basil, mint leaves
1-2 tsp diced chilli or chilli paste
Feshly ground black pepper to taste
1 egg, lightly beaten
500g minced chicken
3 tbsp tomato sauce or chutney
Method:
Place herbs in a food processor and finely chop. Add chilli, pepper, egg and chicken.
Blend until evenly mixed. Pack into an oiled 21cm x 10cm microwave-proof loaf pan. Spoon sauce or chutney on top. Cover with waxed paper. Microwave on 60 per cent power for 8-10 minutes. The loaf will pull away from the sides when cooked. - Serves 4-6.