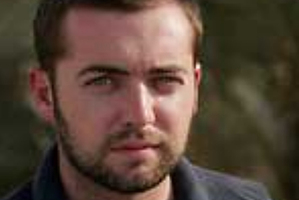 The Rolling Stone journalist who pulled out of the Auckland Writers and Readers festival less than a week before its opening is blaming publishers for not "stepping up" to pay his airfare.
Michael Hastings, whose 2010 article prompted the retirement of US General Stanley McChrystal, was due to make three appearances at the festival, which opens on Wednesday.
On Saturday, Hastings took to Twitter expressing his disappointment at not being able to attend the festival because of problems with his airfare payments.
After discussions with Auckland and Sydney organisers Hastings yesterday again took to Twitter, this time laying blame on Hachette publishers.
Hachette NZ managing director Kevin Chapman said his company had no comment in response to Hastings' tweet.
"We do not deal directly with Mr Hastings. We deal with his UK publisher, Hachette UK."
Mr Chapman also said he had received the same information as festival organisers about the circumstances surrounding Hastings' departure from the festival line-up. Yesterday, Auckland festival organiser Anne O'Brien said the dispute with Hastings had arisen after he asked to change his flights.
"There was an airfare paid for by the partners - ourselves, Sydney Writers Festival and various publishers.
"We received an inquiry some weeks ago after that was ticketed that he may need to change a flight by a day, due to television commitments in Los Angeles."
Mrs O'Brien said the cost of changing Hastings' flight, about $6000, was far too much for the festival to cover. After communicating this to Hastings, Mrs O'Brien said no further interaction was made over the flight changes.
"I did not hear anything subsequently, so I had no reason to assume there was any problem, until I received an email from his agent on Friday.That email stated that Michael Hastings was no longer able to travel to Australia and New Zealand because the television company had asked him to stay on and Rolling Stone had also roped him into some further commitments."
Mrs O'Brien said she had been in contact with Hastings via email on Saturday, asking him to retract his initial tweet because it was incorrect.
"That's [tweet] not accurate. We have actually paid an agreed contribution to an airfare which was ticketed in February."
Mrs O'Brien said Hastings' non-appearance was "most disappointing".
"Sydney and Auckland work closely together ... to share airfare costs. He [Hastings] required a business class airfare, which is not insignificant for organisations like ours, so we required a partner ... the publishers also offered to share those costs as well."
Mrs O'Brien said the festival had cancelled Hastings' session, with ticketholders entitled to a refund or exchange. The two discussion sessions will still be held, with Listener columnist and former Guardian journalist Toby Manhire stepping in as a replacement at one of the events.