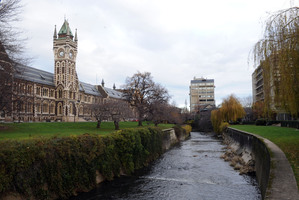 The University of Otago and the University of Auckland have the lowest first-year dropout rate among New Zealand universities, figures show.
The data, initially released to the Otago Daily Times by the Tertiary Education Commission, showed more than one in five New Zealand students drop out of university in their first year.
Otago University fared better than most other institutions from 2010 to 2012, having the lowest or lowest equal dropout rates in two of the three years.
Last year, the university had the lowest first-year dropout rate of 14 per cent, equal with University of Auckland.
The worst-performing institution last year was Lincoln University, with a 49 per cent drop-out rate.
University of Otago director of planning and funding David Thomson said it was "very pleased" with the figures.
The support provided by residential colleges was a "really important" factor in retaining first-year students, he said.