As the various wards of Auckland merge to create a supercity, the Herald looks back at how Auckland has changed over the years. Starting Monday, the Herald newspaper is running a series on the growth of the super city. And you can also catch it all on nzherald.co.nz.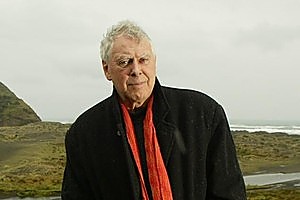 I was once the campaign manager for the legendary Auckland mayor Dove-Myer Robinson. On winter nights Robbie and I would stand before crowded halls as he sold his vision of a rail system to link Auckland. While he talked I unfolded slides that would fire the imagination of the people huddled on the wooden bleachers before him. His vision became known as "Robbie's Rapid Rail".
It was not to be. Robbie saw his dream trashed before his eyes by petty politics from tiny boroughs like Newmarket and Mt Eden. He was voted out at the next election and light rail never saw the light of day.
That story has played out so many times. Auckland has become a city of shattered dreams. We have taken good ideas, torn them apart and left it for the next generation to pick up the tab. That's why we have Japanese imports on the fenced-off wharves of our waterfront instead of parks filled with strollers, joggers and families. Forty years on, I go to mayoral forums and try to channel Robbie as they lament not listening to him all those years ago.
The problem is that we've been at war with ourselves. For so long our own version of Gangs of New York has played between the factions in different councils and suburbs. The angry boroughs of Robbie's day have gone but they got replaced by angry ratepayer groups from the suburbs and bean counting councillors in tweed suits. Those same faces are now queuing up for places on local boards.
They have never been what makes Auckland tick. This city was built by people who packed into those crowded halls back in the 70s. The kind of people who still walk up to me and say an airport at Whenuapai was a bloody good idea. Councillors who got behind the crazy idea of an eco-city in the West and made it work for the last 18 years. Communities who gave up their free time to replant waterways from the Waitakere Ranges to the Waitemata Harbour for Project Twin Streams. The planners, engineers and construction workers who will be smiling proudly as the ribbon is cut on the $300 million New Lynn Town Centre Renewal in October. They make this city special.
That silent majority have too often had their voices drowned under the noise of the few. In October we can finally tune them in and turn the volume knob down on the yelling. We'll have politicians who have to work for the interests of a whole city rather than its lobbyists. We'll have an Auckland that can finally listen to people like Robbie.