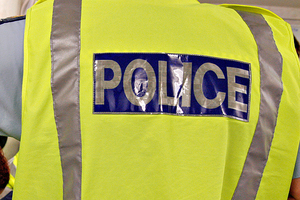 The unfamiliar insides of a plane sparked a bomb scare on a Qantas flight which returned to Auckland this morning after taking off for Sydney.
Five fire crews were put on standby at Auckland International Airport and the police bomb squad was called about 9.10am after reports of a suspicious package aboard.
An Auckland Airport spokeswoman said the Qantas flight had taken off for Sydney before the information about the package forced it to return to Auckland.
Qantas spokeswoman Jacqui Kempler said flight QF142 was turned back about 90 minutes into its journey. The passengers were evacuated after it landed and the airport spokeswoman said the aircraft was separated on the tarmac from other planes.
The bomb squad was later stood down, with police saying the item "turned out to be part of the interior of the aircraft that is not normally visible".
The incident had been "resolved and there is no further police involvement".
Meanwhile, an Airwork 737-300 turned back to Auckland Airport this morning shortly after takeoff due to engine trouble.
The plane was met on the tarmac by emergency services after it landed safely at 11.48am.