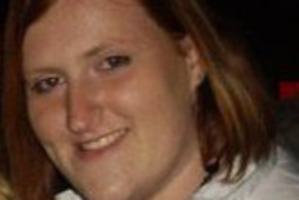 Rental wrangles in the overheated Auckland property market have resulted in more than 1000 complaints to the Tenancy Tribunal each year - almost three a day.
When Lisa Butterfield left her quake-battered hometown of Christchurch for a new life in Auckland she was hoping for less drama in her life.
Butterfield spent her first year in Auckland in a cockroach-infested house where the landlord fixed a bucket to her ceiling to catch the rain and rented the large house to 20 other people. Three people rented the lounge during the Rugby World Cup.
Calling it quits just before New Year's Eve last year, the 23-year-old moved into a flat with a woman and her adult son.
"She was a middle-aged lady, but I thought that would be okay. I'm not really a go-out-and-party person."
But 10 days later she was kicked out on the spot. "[My landlady] made all these accusations. She said I was an alcoholic because I had a bottle of vodka in my room, but I'd had it a year. She said my friend who helped me move was a drug addict.
She said roller derby had corrupted me because it's an aggressive sport."
None of the accusations were true, Butterfield said.
Tougher to take was the landlady's refusal to pay back her $180 bond, as well as $50 of overpaid rent.
Tenants can be asked for a bond when they move into a property to cover unpaid rent or damage to the property. Butterfield's landlady said she was keeping the bond to cover her tenant's two-week notice.
Butterfield is among more than 1000 people who go to the Tenancy Tribunal each year to fight for the return, or retention, of a bond. About 45,000 applications were made to the tribunal in the year to March31.
Most of those, 33,705, were for the payment of owed rent.
But 1177 were from tenants trying to get their bonds back or landlords trying to keep them.
Supported by one of her new flatmates, Butterfield pleaded her case before the tribunal this month. The tribunal agreed, ruling that because the landlady had ended the agreement on the spot and took back the keys, Butterfield did not have to give notice.
Although happy to have won her case, the experience was a tough start to life in Auckland, Butterfield told the Herald on Sunday. "It hasn't been the most fun being up here."