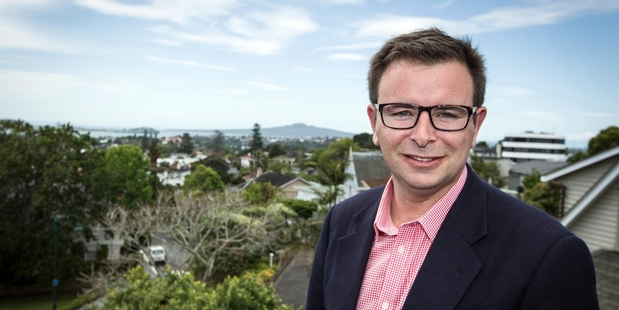 The enthusiasm of Auckland Council's tourism and events arm to pull World War I commemorations into its orbit has prompted a councillor to warn it against "muscling in".
But Auckland Tourism, Events and Economic Development (Ateed) says it intends only to ensure the special commemorations get the attention they deserve.
Councillor Cameron Brewer said that as a member of the World War I steering group for Auckland commemorations, he heard at a meeting a presentation from Ateed on its approach to centenary activities.
He took exception to "marketing lingo" used such as "aligning WWI themes and key dates to the events programme".
Ateed had "talked up the financial benefits" of the V8 Supercars' association with Anzac Day commemorations this year at the ITM500 Auckland held at Pukekohe.
"Like thousands of others, my grandfather's brother didn't give his life in Belgium for some future marketing opportunity," said Mr Brewer.
"I believe it's completely inappropriate that Ateed is now desperate to tie in their commercial activities and fun events with the nation's programme of very special commemorations over the next four years. My suggestion at the meeting was that Ateed should completely forget about muscling in."
But Ateed's chief executive, Brett O'Riley, said it was invited to the meeting to tell how V8 Supercars and Ateed worked in partnership with the RSA to commemorate Anzac Day as part of the ITM500 Pukekohe event.
Ateed was also quizzed on coming events, such as the World Masters Games in 2017 when Anzac Day would fall within the tournament.
Mr O'Riley said Ateed was demonstrating its commitment to appropriately incorporating these activities into its major events.
The steering committee chairwoman, historian and author Sandra Coney, said the presentation was in line with what the committee had asked council-controlled organisations to do: suggest how Auckland could acknowledge the centenary within events already lined up.
"I think we should applaud Ateed for giving it quite a lot of thought and coming to us," she said. "But there was a certain amount of reaction that any inclusion in their activities had to be genuine and meaningful and not just adding on something that was clumsy or inappropriate."
The RSA's national president, Don McIver, said the RSA looked carefully at proposals involving war commemorations "to make sure we hold it at a level which is appropriate and proper in the circumstances".
National RSA chief executive David Moger said the RSA had received financial benefits from its association with the Pukekohe event.
"Our poppies were available for sale to a number of people, with all the funds going to support veterans and service personnel. At the service, I could see up into the grandstand and all there stood up out of respect."