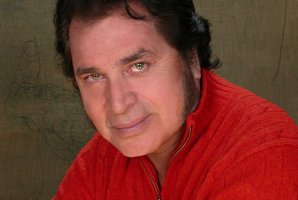 Phar Lap, pavlova, and now Ten Guitars? The singer who recorded New Zealand's unofficial national anthem is releasing a new version of the song - but one with an Aussie twang.
Veteran English crooner Engelbert Humperdinck has recorded a new version of Ten Guitars with an Oz-rock supergroup, just as the song is about to feature in an all-star Auckland Arts Festival show, Everything is Ka Pai.
Ten Guitars was issued as the B-side to Humperdinck's 1967 hit Please Release Me, but became a hit in New Zealand after radio programmers opted for the upbeat track with its "Maori strum" and local bands started performing and recording it.
With its chorus of "Oh, dance, dance, dance to my ten guitars", it became a Kiwi party staple.
Now, Humperdinck has teamed up with band The Break, which includes former members of Midnight Oil, the Violent Femmes and Hunters & Collectors, to redo the track for the group's second album, being issued next week.
Break and former Violent Femmes bass guitarist Brian Ritchie, an American now living in Tasmania, struck up a friendship with Humperdinck on an Australian tour and suggested re-recording a new version.
The band, which also includes former Midnight Oil members Rob Hirst and Martin Rotsey, recorded a backing for the track and sent it to Humperdinck at home in the US so he could record his vocals.
Yesterday, Tama Waipara, executive producer of Everything is Ka Pai, which includes a new all-women performance of Ten Guitars, said the Australian-flavoured re-release was a surprise.
"I'd happily put our ladies up against the Aussies, and my money would be on Anika [Moa] and Julia [Deans]," he said.
"It's interesting, because (Ten Guitars) is not as iconic in Australia ... Typical Aussies trying to pinch it."
Mr Waipara, also the arts festival's Maori and Pacific programmes manager, said Everything is Ka Pai was about giving classic Kiwi anthems a modern twist and that the old tune was not so widely known or sung now.
"Ten Guitars is renowned for being a party song ... Certainly in my parents' generation it was a song that got played a lot in garages ...
"In a way it's quite exciting that there are contemporary artists who are having a moment of rediscovery about some of these older artists."

• Everything is Ka Pai (part of the Auckland Arts Festival), Auckland Town Hall, March 16.