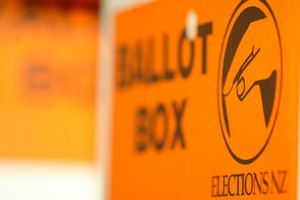 How long have we got before voting closes?
Voting in the 2010 local government elections closes at midday on Saturday, October 9. To ensure your vote is received on time, you should post it before 5pm on Wednesday, October 6.
It's the school holidays and we plan to be away next week, and not return until Thursday, October 7. Can we still vote?
Yes, you can. You can hand-deliver your papers to the electoral office at Level 8, 92 Albert St, Auckland City, to any of the district or city council offices, or to service centres in Helensville, Kumeu/Huapai, Waiheke, Warkworth or Great Barrier Island.
You can also hand-deliver your vote to any of the Auckland public libraries before midday on Saturday, October 9.
I have not received my voting pack. What can I do?
Phone the electoral office on (09) 973-5212 or (0800) 922-822.
When will we start to hear who's won?
Counting will begin immediately after noon on Saturday, October 9, and preliminary results will be announced from early afternoon.
The final results will be declared when special votes have been checked, which will be during the week of October 11-15.
There seem to be an awful lot of names on our voting papers. How many people in all have stood for election?
In all, 545 nominations were received for 170 vacancies - 23 mayoral candidates, 102 council candidates and 420 local board candidates. They are competing for 20 council positions representing 13 wards, and 149 local board members in 21 local board areas. And of course, only one mayor.
These numbers do not include candidates for district health boards and licensing trusts, where they apply.
Vote early or wait till the last minute?
That's your decision, just as long as you do vote. More than 11 per cent of voting documents have been returned, compared with 9.4 per cent at the same stage of the voting period in the 2007 local body elections.