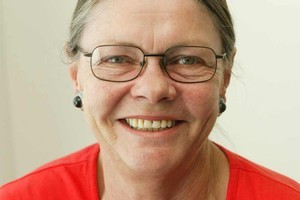 We had a clean-up around the garden, and I ended up with trailerloads of rubbish. I took one load to Pikes Point transfer station and it was quite expensive. The second load I took to Waitakere transfer station and it was considerably cheaper. Will such charges be standardised under the Super City governance? Andrew Williamson, Sandringham.
The Auckland region has 14 recycling and/or refuse stations, of which only one - the Waitakere refuse and transfer station in Henderson - is owned and managed by a council.
The others are owned or operated by landfill companies. It is therefore unlikely that fees and charges will be standardised, as that would require decisions the Auckland Council will be unable to make.
I live in Waiuku and because we are on the fringe we pay ARC rates and Waikato District rates. I understand the Waikato rates are for water runoff to the Waikato River. When we are in Auckland City, will I still be liable for Waikato rates? Neil Appleton, Waiuku.
This question brought puzzled looks to faces at the Auckland Transition Agency, but expressions soon cleared. Your property is in the Environment Waikato region, and so you pay their rates. You also pay rates to Franklin District Council. From November 1, these rates will go to the Auckland Council.
The good folk at ATA doubt that you also pay rates to the ARC. They feel you may be confused by the part on your Franklin District Council rates notice entitled Auckland Regional Amenities.
Under a bylaw, this is charged to all ratepayers in the present Auckland region, to contribute to regional facilities and organisations such as the Auckland Observatory and Planetarium Trust Board, Auckland Philharmonia, Auckland Regional Rescue Helicopter Trust, Auckland Theatre Company, Coastguard Northern Region, NZ National Maritime Trust Board, NZ Opera, Surf Lifesaving Northern Region, the Auckland Festival Trust and Watersafe Auckland.
Will there be uniform costs for burial plots in cemeteries across the Super City? Wayne Green, Parnell.
It would make sense. But the charges set by the Auckland Council would apply only to those cemeteries already under council control, such as Waikumete, administered by Waitakere City Council, North Shore Memorial Park in Schnapper Rock Rd, run by North Shore City Council, Manukau Memorial Gardens, run by Manukau City Council, and Waikaraka Park Cemetery, the responsibility of Auckland City Council. There are a number of other smaller cemeteries in the Auckland region that will be under council control come November 1.
Some other cemeteries in the area are privately owned and will continue to set their own rates. Purewa in St Johns is run by the Purewa Cemetery Trust Board on land donated by the Anglican Church, and the Mangere Lawn Cemetery in Manukau City is run by the Mangere Lawn Cemetery Trust.