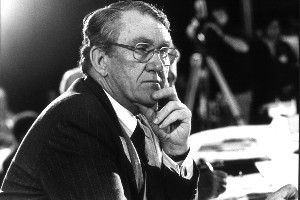 A group of prominent Australians, including former prime minister Malcolm Fraser, has called on the federal government to process refugees onshore.
In an open letter to federal parliament, the group says the current debate over asylum seekers is doing tremendous damage to Australia's international reputation.
The letter said the government should honour its commitment to take 4000 refugees from Malaysia. It added it is the only part of Australia's deal with that country that is salvageable following a decision by the High Court in August.
The group also called for Australia to permanently expand the current intake of refugees designated by the United Nations High Commissioner for Refugees (UNHCR) to 25,000 people.
It said the government must end the linking of onshore asylum seekers with the offshore refugee and humanitarian intake.
"This would be in sharp contrast to recent actions which have brought widespread global consternation and condemnation," the letter says.
"Make no mistake. The world is watching."
The letter urges the government to "seize the opportunity to exhibit leadership. not just at home, but also on the world stage" and to put more effort into developing co-operation with regional partners to ensure asylum seekers are better protected.
Among the 19 individual signatories are former Australian of the Year Professor Patrick McGorry and former Attorney-General and human rights advocate John Dowd.
The Gillard government's position on offshore processing and mandatory detention of asylum seekers is expected to face opposition at the Victorian ALP state conference on Saturday.
Prime Minister Julia Gillard is attempting to put federal Labor's Malaysian deal on solid legal ground after the High Court ruled it invalid. It will continue talks with independent MPs to try to get amendments to migration laws through parliament.
- AAP