Historic clocktower's acoustics used to great effect in concert by The Committee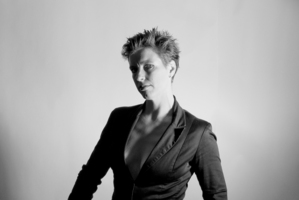 Equinox was the most recent University Clocktower concert by a group of Auckland composers known collectively as The Committee. The foyer of this 1926 building proved to be an asset, both architectural and acoustic, and some composers took conspicuous advantage of it.
Kevin Kim's recorder improvisation, Piricer, was piped to us from somewhere above; flurries of notes, from graceful modal turns to rasping multi-phonics, whirled around the space.
Kim partnered mezzo Claire Scholes in Peter Willis' Paradise Restored. This was a thoughtful rumination on a time past, most effective when Kim's bass recorder countered Scholes' expressive vocals with bird-like cries.
M. Louise Webster's Quicken, a sinewy duo for oboe and bassoon, impressed with finely etched craftsmanship. Felicity Hanlon and Ben Hoadley paired well, exploring the shifting tensions of line and timbre, with tinges of tremolo and some Stravinskian severities.
Sarah Ballard's Axis turned to a Cilla McQueen poem and found music to complement its images of circling towards light. Nice touches included a ghostly entrance, hints at dark consonances and Scholes' wordless between-the-lines vocalising.
Rohan King's Temporal, despite a slightly pretentious programme note, presented a more wistful Scholes. The singer's phrases tangled artfully with those of Hoadley against the sonorous setting of Sharon Baylis' viola.
Leonie Holmes' solo cello piece, The Fourth Station, was as memorable as it was when it premiered at Gus Fisher Gallery five years ago. Tom Pierard was an able protagonist, as the work's thrusting lines searched for equivocal tonal resolution.
Yvette Audain, as both composer and performer, added a lighter yet no less stylish touch to both halves of the concert. We first heard her solo, on soprano saxophone, charting through the exotic tune-mix of her Hazine (Treasure).
After interval, joined by Baylis and Pierard, four short pieces showed how well Audain's alto saxophone merged with lower strings. Viola and cello had the opportunity for some jivey sparring in Innocent Bystanders while Despojate closed the set with an evocative landscape in sound.
What: Equinox
Where: University of Auckland Clocktower