Liz Light follows the trail of a tortured artistic genius to a quaint Dutch village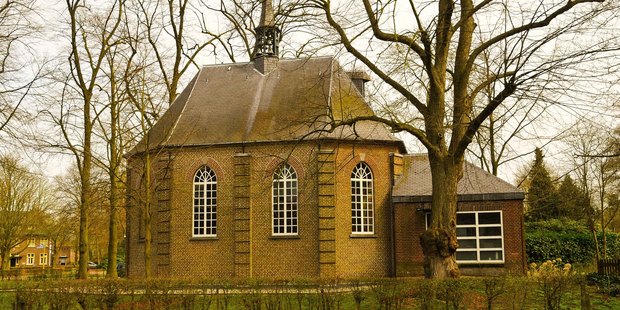 He drank and smoked, wandered around at night and was accused of forcing himself upon a local peasant girl who modelled for his painting. No wonder Vincent Van Gogh didn't get along with his father, a buttoned-up Protestant pastor.
I wander around the Dutch village of Nuenen, where Van Gogh lived with his family for two years in his late 20s, when he finally committed to becoming a painter. The town is a short bus journey from the Rhine where the River Empress, the Uniworld river cruise boat I'm on, is docked. This walk in Van Gogh's footsteps is an insightful optional excursion.
Nuenen is a small town and the parsonage, where the Van Gogh family lived, is now a private home in the middle of it. The tiny reformed church, where Papa preached, is still used for worship and is little changed from how it was in 1883. A windmill that often appears in Van Gogh's early pictures is still on outskirts of town, as are some of the cottages where he painted dark portraits of peasants and weavers.
A terrific Van Gogh museum is across the road from the family house where, with a recording that links photo and multimedia displays, I walk from room to room learning the details of this man's life.
Van Gogh left Nuenen in 1885, soon after his father died. He hadn't sold a painting and his mother could ill afford to keep him as well as younger siblings. He moved to Paris, where his brother Theo was an art dealer, and lived there for two years before heading to the south of France, to Arles.
His paintings evolved to be better and brighter as he moved towards the sun, and ever-loyal Theo brought hundreds of them to on-sell - but the art world was years away from appreciating his style.
He paced a wobbly line between genius and insanity and didn't help himself by adding malnutrition, alcoholism, heavy smoking and syphilis to the mix. Other loose cannons, like his erstwhile friend Gauguin, couldn't cope with his antics ? he attacked Gauguin with a razor blade.
In Arles his work improved hugely and he painted frenetically, sometimes producing a painting a day, but unfortunately his mental health became more unstable. He spent time in an asylum, where Theo paid for him to have an extra room to use as a studio. In 1890, aged 37, he died of a gunshot wound to his stomach, presumably self-inflicted.
The walk in Van Gogh's footsteps is a perfect precursor to the Van Gogh Museum in Amsterdam, where hundreds of his drawings, prints and paintings are on display. Knowing the man's life story helped me understand his work and how it evolved to be the sometimes beautiful, sometimes powerfully wonky impression of the world seen by this tortured man.
Van Gogh's is the archetypal sad story of a man whose talent was not recognised in his life but, posthumously, he changed the direction of how art is perceived. Of his 860 oil paintings he was able to sell only one. Now seven of the world's 30 most valuable paintings are by Van Gogh, with the most valuable going for US$135 million ($173 million).
Walking through Nuenen, such fame and fortune would seem as remote from its present-day residents as it would have from Van Gogh.


More Info
• Uniworld's 10-day Tulips & Windmills river cruise travels between Amsterdam and Antwerp in March and April, 2014.
• Cathay Pacific has daily flights to Amsterdam via Hong Kong.