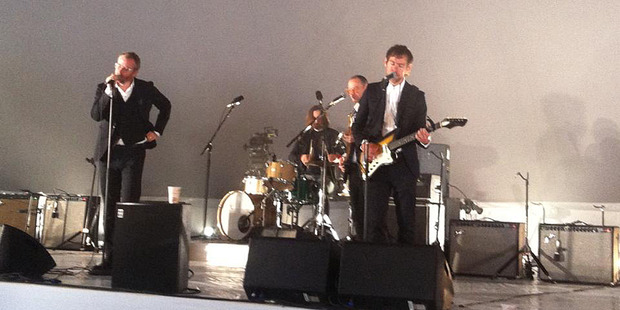 Rockers The National have shown their stamina when they performed their song Sorrow for six hours on repeat as part of an art installation.
The five-piece took on the marathon task at the Museum of Modern Art (MoMA) PS1 gallery in New York on Sunday in a collaborative piece with Icelandic artist Ragnar Kjartansson for the aptly named installation A Lot of Sorrow.
Watch: The National four hours into their performance.
The band performed the three-and-a-half-minute track, taken from its 2010 album High Violet, a demanding 105 times on a continuous loop without sitting down while situated in a specially-built dome in the museum's courtyard.
- WENN