All over town you can catch some culture during Art Week.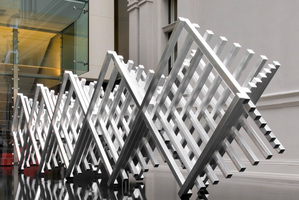 1. Interact: Disability Arts Festival
Today 10am-4pm
Corban Estate Arts Centre, 2 Mt Lebanon Lane, Henderson
This free festival invites all comers to celebrate the achievements and creativity of disabled people in the arts, with a range of activities from drama and music to puppetry.
2. City Street Art
Today until November 4
As you hurry around town, make sure you check out some street art. Elliot Francis Stewart is painting the back of the Brooklyn Bar and a collaborative piece with Askew One, Elliot and Gary Silipa will be on the Mid-City Elliott Street steps. Or pick up the Big Little City brochures and take in the sculpture on the Britomart to Waterfront walk or the Queen St Valley walk.
3. Journey to K Rd
Today until November 4
If you don't have time to visit a gallery, take a stroll along K Rd and do a bit of window-gazing.
Artists will be putting put 10 installations into 10 shop windows.
4. Art of Fashion
Today until November 4
The art of beautiful clothing is on display in the CBD. Look out for installations by artists Karl Maughan, Ruben Patterson and Dale Frank at Kate Sylvester, World, and Zambesi stores in Britomart.