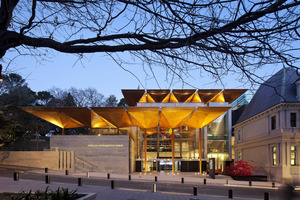 Auckland Art Gallery was the winner of the Property Council's top award on Friday night.
Hawkins Construction won for the scope of the project, attention to detail, commitment and co-operation of those involved and its architectural and engineering features.
Tainui's The Base in Hamilton, Novotel Auckland Airport, stage one of the Wynyard Quarter, Westpac on Takutai Square/Ernst & Young Building in Britomart, Christchurch civic building and extensions to North Shore Hospital were other winners.