A reinvigorated Bay of Islands Arts Festival is set to return in 2019 with another wide-ranging selection of local and international acts following the event's success earlier this month.
The biennial event had a five-year hiatus after failing to secure sufficient sponsorship in 2012 but returned in 2015 under a new name, Upsurge, and a new director, Nelson-based Sophie Kelly.
The new-look festival was held for the second time from April 5-9 with 20 acts from as far away as Ireland playing a dozen venues across the Mid North, ranging from the Turner Centre in Kerikeri to the Kaikohe RSA.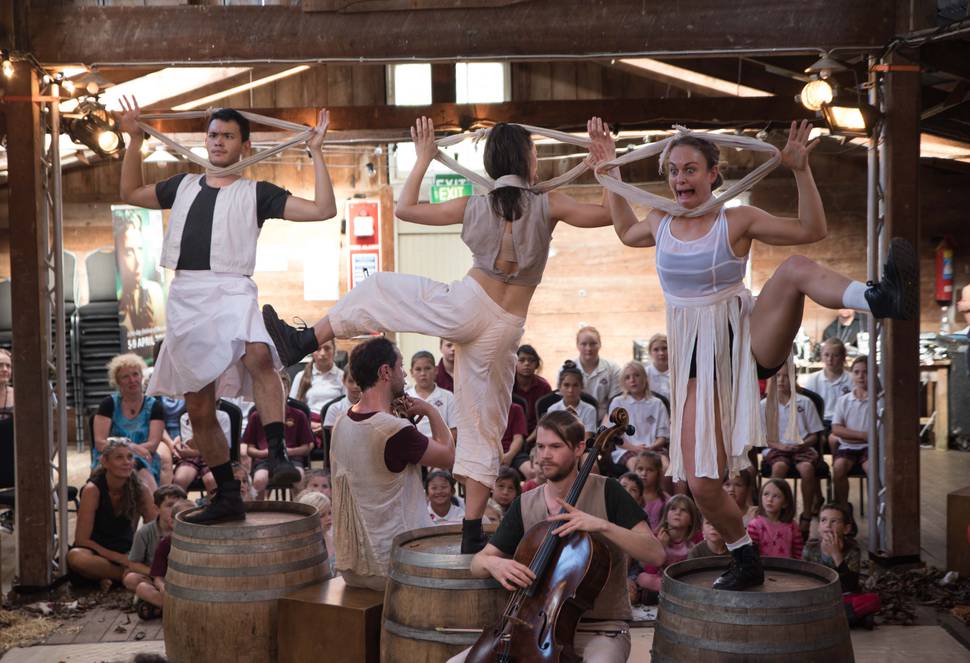 Ms Kelly said attendance was up on 2015 with about 2000 tickets sold and 2500 children taking part in the festival's school programme.
More funding and corporate sponsorship this year helped lift the calibre of acts and boosted the festival's marketing budget.
It was a non-profit event run by the Bay of Islands Arts Festival Trust which aimed to break even with each festival. The final accounts were still being worked through but it was looking good so far, she said.
Ms Kelly said she felt "really proud" of this year's programme.
"We had some seriously good artists who travelled great lengths to come and be a part of our little festival, which was a real coup."
Her personal highlights were Hudson and Halls Live! at the Turner Centre, which she described as a "hugely clever, beautifully performed and entertaining piece of theatre", and Pass the Gat at the Waimate North Showgrounds Hall by Warren Maxwell, Louis Baker and Thomas Oliver.
"There was such an incredible energy in the room that night. I felt really privileged to be part of such an intimate performance by three very talented male musicians."
Using the historic showgrounds hall "in the middle of nowhere" was a risk but worked brilliantly. Other venues that worked particularly well were Kaan Zamaan in Kerikeri and Kings Theatre Creative In Kawakawa for Portraits in Motion and Te Whare Runanga at the Waitangi Treaty Grounds for SolOthello.
She was "super grateful" for venue owners' willingness to host events and allow the festival to reach audiences right across the Mid North.
The dates for the 2019 festival had yet to be set but it was again likely to align with the Wanaka Festival of Colour and Auckland Arts Festival. Sharing international performers with other events made them much more affordable for smaller regional festivals.
Ms Kelly said she and the trust would carry out a robust review of what worked well and what didn't before they started to consider acts and venues for the next festival. She had not yet confirmed if she would return as director in 2019 but that would be discussed in the coming weeks.