Composer Jack Body pays tribute to the flamboyant Carmen Rupe in next week's Auckland Philharmonia concert. He talks to William Dart.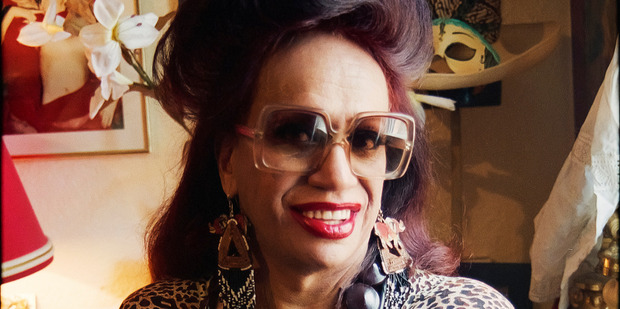 When Auckland Philharmonia Orchestra presents Songs and Dances of Desire on Friday, it marks the final realisation of a project that has been occupying composer Jack Body for well over 20 years. In 1991, it was to be a ballet. Subsequent mini-projects ran from an orchestral Carmen Dances to a work, Saetas, for the New Zealand String Quartet.
"I feel incredibly honoured," says Body. "The orchestra has embraced it wholeheartedly even though it's expensive and resources are limited. And it's pretty rare for a composer to have a programme all to himself."
The 75-minute presentation, featuring a dancer, three singers and a guitarist as well as the orchestra, pays tribute to the flamboyant Carmen Rupe, whose career embraced everything from exotic snake dancing to being a madam and standing for the Wellington mayoralty. "Her autobiography was so hilarious and human," Body explains. "It was so outrageous and colourful that I felt this was a life to celebrate."
The sheer courage of Carmen was a major appeal. "We're all hedged in by fears of various kinds, especially in New Zealand.
Fears of being different, being an outsider, being embarrassed and, of course, being gay. Here was somebody who had no fears and lived as she wanted to and did what she wanted to, against significant odds."
Musically, Songs and Dances is essentially a collection of transcriptions, some inspired by the LPs that Carmen proudly showed Body in her Sydney flat.
"There was a record of the opera Carmen, but it was mainly lounge music," Body says, admitting he would have had no time for such fripperies back in the serious 60s. "I was a terrible snob," he laughs, pointing out how he loosened up by writing his Sentimental Songs in 2000, versions of popular tunes like Little Brown Jug that his grandmother sang. "I was convinced there must be some sort of beauty there, so I tried to explore it."
On stage next Friday, Carmen is represented by two men, the lithe Jason Moore, who recreates her original snake and hula dances, and Chinese countertenor Xiao Ma, who delivers four arias from Bizet's Carmen, ingeniously rescored by Body. "You can usually identify countertenors by a certain hooty vocal quality," Body smiles, "but Xiao Ma might just deceive you that this is a female voice."
There is gender play, too, with the two female singers, Anna Pierard and Mere Boynton, making the most of their lower registers, as they add commentaries in Spanish and Maori. Body takes me through some of these lyrics by female writers who "represent the strongest expression of women's desire".
One Swedish contribution tells us that happiness might be all well and good but "it's pain that gives us the things we need to know".
Another Chinese poem from five centuries ago, sung in Maori, has a woman scorning a man making unwanted and incompetent advances.
"In Maori culture there's a genre of insult poems like that," says Body. "Here it's become a karanga, a chant, rhythmic and funny, making an amazing connection across centuries and cultures."
But perhaps the most resonant connection of all is that Songs and Dances is directed by Warwick Broadhead, a man with a visionary theatrical imagination of almost legendary status. "He has a unique sensibility," Body enthuses. "Throughout his career, he's done only what he wants to do.
"Warwick's very independent and has never been part of the establishment. Which means whatever he does is fresh and original."

Auckland Arts Festival
What: Songs and Dances of Desire: In Memorium Carmen Rupe
Where and when: Auckland Town Hall, Friday at 8pm