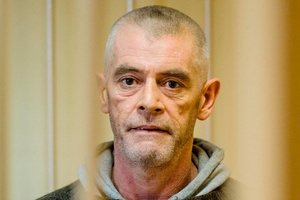 One of the two New Zealand Greenpeace protesters jailed in Russia on hooliganism charges has been told he will be released on bail.
So far 12 of the so-called Arctic 30 have been told they will be released, Greenpeace spokesman Niall Bennett said.
They were told they would be released from jail if they could provide financial surety of 2 million rubles (NZ$73,224).
It was not yet known when New Zealander David Haussmann would be released.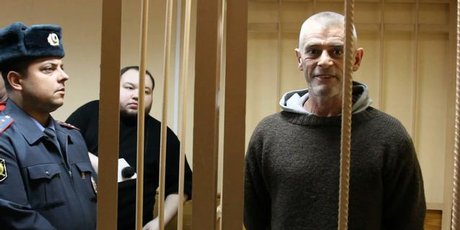 Jonathan Beauchamp, the second New Zealander jailed, was yet to have his case heard.
One activist, Australian Colin Russell, was refused bail yesterday - an order that Greenpeace would "vigorously challenge", Mr Bennett said.
The group was initially charged with piracy, but that charge was downgraded to hooliganism last month.
The new charge carries a maximum penalty of seven years jail.
The environmentalists were arrested in September after Russian authorities boarded their vessel, the Arctic Sunrise, in international waters.
The 28 Greenpeace activists, a freelance photographer and a freelance videographer, were protesting against drilling for oil in Arctic waters. They had focussed their attentions on a drilling platform owned by gas giant Gazprom. Two people tried to climb onto the platform and hang a banner.
In court, Mr Haussmann said he would fly home to New Zealand to be with his three-year-old son and pregnant partner Sarah, Radio New Zealand reported. But his lawyer, Anton Beneslavsky told RNZ he thought that could be unlikely.
"We cannot say that somebody can come home so soon."
However he said bail being granted was a good start.
"Now we can start the procedure of paying the bail to the court and I hope in a few days we will see him free."
Mr Haussman's brother Tony told RNZ the family was hoping he would make it home by Christmas, or at least by the time his baby is due in February.
But he said they were not out of the woods yet.
"They're facing quite hideous charges and it's going to be a long road yet, I think."
Tony Haussmann said his brother's partner Sarah was doing well.
"She's a very strong lady and there's a lot of support for her in the area that they live in.
"And he's got a wee boy at home too - Theo - and he's only 3, so he's missing dad and he wants him home as well.