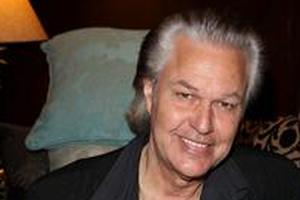 Crooner John Rowles has been waiting for years for the right song to sing with Hinewehi Mohi.
His Last Post moment, when he knew he'd found the right one, came a few weeks ago when the pair recorded Steven Spielberg's Band of Brothers theme for Anzac Day commemorations.
The tune will be played on Maori Television at dawn tomorrow and in the early evening as part of its all-day broadcast.
Both singers had whanau members who served in the Maori Battalion. Rowles had two uncles, Bill Fraser and Walter Paki. The men, like so many old soldiers, never spoke directly about their wartime experiences. But sometimes they sang, Rowles said.
"Uncle Bill used to sing all those great Italian songs - O Sole Mio - because that's where he'd been. And he's playing them at all the old parties on the ukulele - beautiful."
Mohi's grandfather served in J Force, which occupied Japan after the dropping of atomic bombs on Hiroshima and Nagasaki, and two of his older brothers served in the battalion for four years.
"It was devastating to our people. We lost a whole generation of leaders.
"It's with reverence and respect that we remember them and hope that it never happens again."