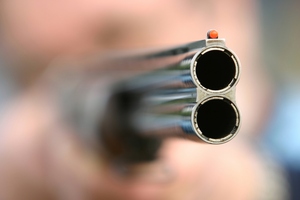 Those responsible for shooting five domesticated goats, one of which took five days to die, are being warned by police to expect hefty penalties as well as the prospect of being banned from almost every farm in Central Otago.
The officer in charge of the Omarama Anti-Poaching scheme, Constable Nayland Smith, said an investigation was under way to identify suspected poachers who allegedly shot about five boer-cross goats on Waitiri Station at Nevis Bluff in the Kawarau Gorge.
Const. Smith said the goats were not wild and were the property of the Waitiri Station owner. It appeared the goats were shot from the road and left to die.
"The farmer reported that one of these goats had been shot in the jaw and left injured, unable to feed or drink for approximately five days until he found it and was forced to put the animal down."
He said not only could the culprits be prosecuted for breaching the Animal welfare Act which carries a maximum penalty of six months imprisonment and a $25,000 fine, but also for breaching the Arms Act.
They could also be trespassed from all farms covered by the police-run anti-poaching scheme.
"Police are concerned at the actions of these individuals in regards to the illegal shooting of livestock and that the offenders appear to have shot these animals from the side of the road, placing the public at risk."
Constable Smith asked any members of the public who may have seen a vehicle acting suspiciously in the Nevis Bluff area between Christmas Eve and New Year's Eve to contact the Omarama Police station on 03 4389559.