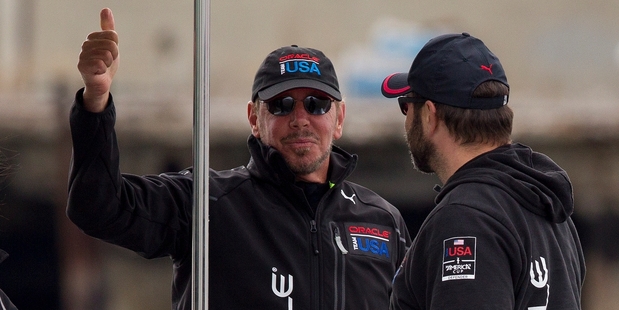 Software billionaire Larry Ellison skipped his own company's conference to watch today's dramatic America's Cup sailing action.
The major backer of Oracle Team USA, and mastermind behind the regatta's format, skipped out on his keynote address at Oracle's OpenWorld Conference today.
He witnessed his bankrolled team continue its remarkable comeback to even up the America's Cup at 8-8, wining both races over Emirates Team New Zealand today.
The double victory makes the next race a sudden-death playoff in the best of 17 race for the America's Cup trophy.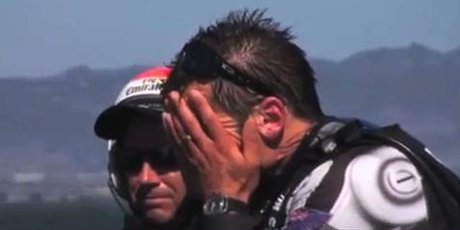 Oracle chief executive Ellison was due to give a keynote address at his company's major user conference, which has attracted around 60,000 attendees to San Francisco.
He was expected to address the gathering on the growth of cloud computing, reported The Wall Street Journal.
Oracle customers pay about US$2600 to attend the OpenWorld conference and many were unhappy about Ellison's no-show, PCWorld reported.
"He shouldnt have done that, that was my first reaction," said Chris Laxmi. "I'm disappointed."
Boris Aguirre, an Oracle professional from Ecuador, told PCWorld he had waited in line for 30 to 40 minutes to get in. "I felt like the America's Cup thing was more important [to Ellison] than the event. From the perspective of my clients, I feel it was not good."
In explaining Ellison's absence to the crowd, Oracle chairman Jeff Henley noted "there's been a great deal of fluidity in our scheduling," according to the Los Angeles Times.
Ellison's conference no-show came a week after missing Oracle's first quarter earnings call for another "important America's Cup race".
America's third richest man, whose net worth was reported by Forbes as being nearly US$44 billion based on Monday's share price, has kept a low profile at the regatta. He has rarely been spotted except during race action.
His 90-metre superyacht Musashi is moored just outside the entry to the media centre.
Last week, a group of Kiwi jokers decorated the garage of one of his plush San Francisco properties with New Zealand flags, and a video of the antics went viral.
- APNZ