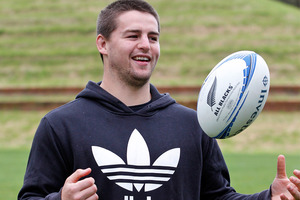 A friend of Dane Coles texted him with the news of his All Blacks selection, but the hooker isn't fooled that easily.
He quickly checked the internet to confirm his selection before allowing himself to believe and now the Hurricanes and Wellington player is readying himself for a four-test trip to Europe.
"I thought it was going to be on TV but it wasn't," Coles said. "It was a pretty emotional time and I'm very happy and humbled."
The drums were beating for 25-year-old Coles to be selected by Steve Hansen, especially given his inclusion in several training camps and the fact that his rival Hika Elliot was a good chance to be named in the Maori All Blacks.
Hansen acknowledged it was a two-horse race with Elliot, who has played three tests.
"We know a lot about Hika and the door is not closed ... but we do need to find out a little more about Dane Coles."
- APNZ