Models with stars in their eyes, wannabe cops and firefighters - spin a good yarn and you might get off.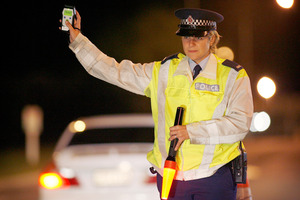 Judges let off around 50 people a year for drink-driving - with reasons ranging from models wanting to work overseas and wannabe police officers and nannies.
Figures released to the Herald show 239 drink-drivers since 2007 have had excuses good enough to escape conviction - but the Ministry of Justice could not give the names of the judges who granted the discharges, or the reasons.
However, Auckland lawyer Stuart Blake, who specialises in drink-driving and traffic law, has provided some of the reasons he advanced in court - and won.
Mr Blake this month obtained a discharge for a trainee pilot whose student debt exceeded $100,000 and who considered a conviction would prevent him getting a job to repay it.
In another case, a West Auckland man was discharged because his business interests required "extensive unimpeded international travel", while a woman was discharged on the basis that she was an international model who had job prospects in Hong Kong, America and Canada.
Mr Blake also obtained discharges for a woman who had "aspirations of becoming an au pair overseas", a would-be firefighter and a mechanic who wanted to join the police.
Release of the figures follow an outcry over the discharge given to a Gisborne sportswoman, partly so she could pursue her chosen sport overseas. Police are still considering whether to appeal that decision.
Yesterday, Mr Blake said only a "select few" people were able to apply for a discharge.
"In order to ascertain whether an individual has an appropriate case to be considered by the court, I consider the gravity of the offending in comparison to what the consequences will be if convicted.
"The courts rightly place a very high threshold on granting a discharge ... In this regard the potential consequences have to be real and appreciable, not just speculative."
Mr Blake said discharges were not granted just because a person would suffer inconvenience or mere hardship. They were "particularly rare" and only a "fraction" of drink-drivers met the threshold for discharge.
"I absolutely accept and agree that the drink-driving is socially unacceptable and I in no way condone it, but unfortunately until such time as the Government imposes a zero-alcohol level, people are simply going to take a chance by consuming alcohol and driving."
Students Against Drink Driving chief Anna Braidwood said such cases sent the wrong message, particularly to young people, who were constantly being grilled about getting behind the wheel drunk.
The discharges are different from those given to motorists who beat the system through legal loopholes or errors in the police case. The majority were granted in Wellington, followed by Manukau, Auckland, Christchurch and the North Shore.
Steve Cullen, who also specialises in drink-driving law, said 239 cases in five years was about 0.2 per cent, and highlighted how "very rare" discharges were. "That's because they need to be able to show that the penalty is disproportionate to their actions," he said.
The 0.2 per cent of drink-drivers who did get discharges were likely to be people in important jobs or positions that they needed to continue.