Wannabe politician charged after a clash at Salvation Army centre.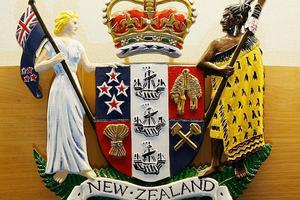 A Maori Party candidate in the last general election has been charged with manslaughter after a man collapsed outside an alcohol and drug rehabilitation centre while trying to break in.
Timothy Aperahama Morrison, 45, is studying to be a paramedic and administered first aid to the man after an alleged altercation at the Bridge, the Salvation Army's rehabilitation centre in Mt Eden.
Police allege Rob Harris had been trying to kick in the front door when he was discovered by Morrison, who was working as a night supervisor. The pair struggled and Harris was knocked to the ground. Harris, 46, died a week after the incident.
Morrison was charged and appeared in the Auckland District Court on September 12. He was remanded on bail until October 3.
Morrison unsuccessfully ran for election in 2010 for the Maori Party. He is studying at AUT for a degree in health science and para-medicine.
Harris' friend - who declined to be named - said Harris had issues with alcohol and had arranged to attend the Bridge programme.
"He was meant to be going into rehab that day," the friend said. "He had his own issues that he was dealing with. He had grief issues that had a huge impact on his life."
His family lived in Australia.
"He was an entrepreneur and ran his own business trying to turn a dollar. He was into anything that was creative, glass work and repair. He was innovative and had invented a new type of windscreen.
"He was looking at importing road material and at one stage had even managed a restaurant," he said.
The friend did not know what happened that night.
Salvation Army national director of addiction services Gerry Walker confirmed Morrison had been working as a night supervisor.
"There was an incident and there was damage to the front door," he said.
He declined to say whether Morrison was still working for the Salvation Army.
"I can confirm he upskilled and trained for the job. His training was up-to-date in that role. We run a residential programme so a night supervisor is a member of staff who stays awake all night in the event anything happens, such as a resident becoming ill," he said.
He wasn't aware Harris had died.
The Salvation Army's Bridge programme has helped people overcome addiction for more than 100 years, he said.
The Mt Eden centre could house up to 40 residents.
Morrison's lawyer Lorraine Smith said the charge would be defended.