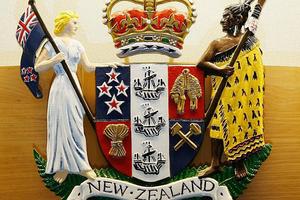 A woman who police say was more than three times the drink-driving limit when she crashed with three preschoolers in the car has failed in a bid to keep her name secret.
Amy Kathleen Reilly, 28, appeared in the Christchurch District Court yesterday to face charges of careless driving and driving with excess breath alcohol of 1409 micrograms of alcohol per litre of breath. The legal limit is 400mcg.
Police say Reilly had three children under the age of 5 in the back seat when her car hit a power pole in the Christchurch suburb of New Brighton last month. The children were unhurt.
Police allege Reilly initially attempted to drive off after hitting the power pole, but was stopped by a member of the public who reached in, removed the car keys and called the police.
In court yesterday, Judge David Saunders rejected a media application to take photographs of Reilly.
But when she sought name suppression through duty solicitor Moana Cole, the judge turned it down.
"I don't believe it's appropriate," he said.
Reilly is on bail until her next court appearance later this month.
She is not allowed to drive, drink alcohol or take drugs while on bail.
Police said her licence was immediately suspended after last month's incident. Child, Youth and Family was called in in relation to her children.