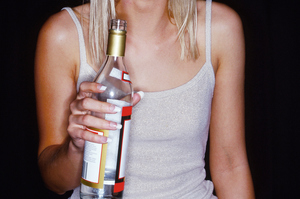 A mother who gave her 16-year-old daughter vodka before allowing her to wander the streets of Ohakune during the annual mardi gras criticised police when they returned the girl to her motel.
Sergeant Mike Craig said the mother did not think she had done anything wrong.
The teenager was one of many people dealt with by police for breaching the town's liquor ban during the annual music festival.
Police made 20 arrests. Two were for assaulting police, two for disorderly behaviour and fighting and one for intent to supply Ecstasy.
Mr Craig said a man tried to evade police after being stopped at an alcohol checkpoint. He was caught after a short pursuit and found with about 30 tablets of the class B drug.
A man was to appear in court today.
Fourteen people were caught drink- driving - eight between 8am and noon yesterday.
"Clearly people are not allowing sufficient time for the alcohol to leave their systems before travelling," Mr Craig said.
He praised security staff at the mardi gras who refused entry to about 100 people who had been "pre-loading" alcohol.
Another 28 were ejected for bad behaviour.
Meanwhile, there have been at least 13 arrests for violent and drunken behaviour in Queenstown since the town's annual winter festival began on Friday.
At least six others have been caught drink-driving.
- APNZ