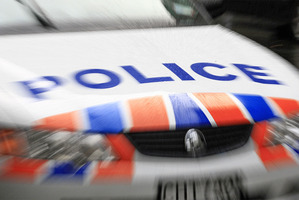 A woman who led police on a high-speed chase turned her lights off and drove through two give-way intersections in her attempt to evade them.
Mahara Gilsenen, 26, pleaded guilty to dangerous driving and failing to stop after speeding away from police at more than 120km/h in a 50km/h zone.
For her "flagrant offending", Judge David Cameron convicted and sentenced Gilsenen to 120 hours community work, six months supervision and disqualified her from driving for nine months in the Wanganui District Court.
Gilsenen was driving in the early hours of February 29 this year when she came to the attention of a police patrol car, which started to follow her and activated its lights.
When she didn't pull over, the siren was activated and in response she accelerated away at speeds estimated at more than 120km/h in a 50km/h zone.
She maintained the high speed as she led police around various streets before turning her lights off to evade detection.
With the lights still off, she carried on speeding, driving through two give-way intersections without slowing down and putting other motorists at risk.
She eventually turned into a driveway and got out of the car. Police found her sitting in the backyard of the same address.
Stephen Ross, appearing as duty solicitor for Gilsenen, said it was a serious case of dangerous driving and should be looked at seriously.
He suggested community work and supervision as appropriate sentences.
Police prosecutor Drew Morrison called Gilsenen's driving "appalling" and noted that the day of the offence was the day after her sentence of supervision from a previous driving conviction ran out.
Judge Cameron said Gilsenen had 11 prior convictions between 2005-11, which included driving while disqualified and excess breath alcohol.
She was imprisoned in 2009 for obstructing the course of justice.
Her pre-sentence report said she was a caregiver and a mother, and suggested she be sentenced to come up if called upon.
Judge Cameron called the suggestion "blatantly too lenient", saying he couldn't understand how it could have been recommended.
Gilsenen had completely ignored authorities and challenged them by simply trying to drive away.
It was flagrant and serious offending, he said.
For more articles from this region, go to Wanganui Chronicle