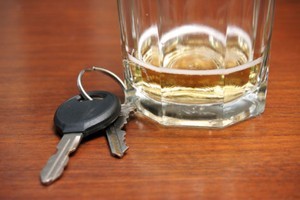 The positive results of a transtasman booze blitz at the weekend are encouraging given it is the silly season, police say.
Just over 0.5 per cent of the 68,000 New Zealand motorists breath-tested were over the limit with only 373 positive results.
On Friday and Saturday, thousands of police officers patrolled streets and roads, visited pubs and ran stings on underage sales at liquor stores for the fifth Operation Unite - a campaign run here and in Australia.
Assistant Commissioner Nick Perry said the focus of the operation was to promote the message that people needed to think about their behaviour when they drink and consider the impact it may have long after the night is over.
"Our statistics are not great when it comes to our behaviour when we have been drinking. Coming into Christmas it is timely to think about this and how we can do better and look after ourselves and each other," Mr Perry said.
The results of the latest blitz showed a drop of 0.3 per cent in the number of drivers breath-tested who were caught drink-driving, compared with the last campaign in May.
Mr Perry said the slight drop was not "statistically significant" but was a step in the right direction.
"They're not huge numbers, but at least they're not going up, which is a positive that I can take from this operation."
Operation Unite was not a game-changer to the culture of alcohol consumption in New Zealand, he said, but it helped to raise the profile of its dangers - especially during the festive season.
Alcohol-related crime is estimated to cost New Zealand more than $716 million a year with $200 million spent on policing the problem.
Mr Perry said on an average day in New Zealand there were 49 incidents where a person was either driven home or taken into police custody because of their intoxication level and 253 arrests where offenders had drunk alcohol before being apprehended.
"We have to do better at looking after ourselves and each other. I would urge people to think about their nights out this Christmas," he said.
"We need people to take responsibility for their actions, rather than leaving it to the police to pick up the pieces. We need people to get this message," he said.
New Zealand and Australia have similar drinking cultures and the focus of Operation Unite was to tackle the issue on both sides of the Tasman at the same time.
"We both share this binge-drinking mentality where the objective is to get drunk.
"[Operation Unite] is part of an ongoing process to educate the public [on] how to drink safely."
The Operation Unite campaign will be reassessed by both New Zealand and Australian police when all the results of the latest blitz have come back. Then a decision will be made whether it will be repeated again next year.