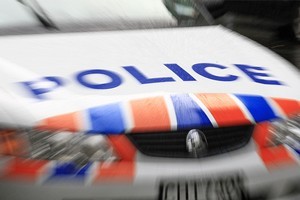 A drink-driver who ploughed into a 9-year-old girl at a pedestrian crossing and sped off has narrowly avoided jail.
Delilah Kahui had been on a nine-hour booze binge and was 2 times the legal alcohol limit when she knocked a 9-year-old off her scooter and broke the girl's arm.
But despite the hit-and-run in Edgeware Rd, St Albans, Kahui escaped going to prison after a judge took pity on her.
Judge Raoul Neave sentenced the shamefaced mother-of-six to six months' home detention when she appeared at a district court session at Rangiora yesterday.
After the hearing, 43-year-old unemployed Kahui told the Christchurch Star she felt "lucky" to avoid a lengthy stint behind bars.
"I should've really gone to jail," she said.
Kahui explained how she got behind the wheel after drinking at a friend's house in Hornby on March 23.
"We'd been drinking since 7am until about 4pm when I got in the car. My mate told me not to drive but I thought I could handle it.
"I think I blacked out before I got to the zebra crossing. I didn't see the wee girl.
"I kept going but I was going to stop around the corner because I thought something had happened.
"But some guys made me pull over and then the cops came."
Kahui pleaded guilty to driving with 203mg of alcohol per 100 millilitres of blood and to driving a car that caused bodily injury to the girl, who lives in St Albans.
Judge Neave also ordered Kahui to pay emotional harm reparation of $200 to the young victim.
She was also disqualified from driving for nine months.
Kahui expressed remorse over the incident.
"I feel so bad. I feel real sorry for the girl. I will pay her the $200 the judge said I should pay, no worries.
"I am really lucky not to go to jail.
"I haven't had a drink since the incident. My kids are going to be taken away again but I'm going to stay off the drink and get them back."
Last year, Kahui hit the headlines in another drink-fuelled incident that resulted in her being fined $500 for failing to take proper care of her 4-year-old son.
She had been drinking and smoking cannabis with her partner when they started arguing, forcing their son to seek refuge at a neighbour's house.
When the couple realised the pre-schooler was missing they sparked a five-hour police search, which ended when the neighbour saw coverage of the search on television.
- APNZ