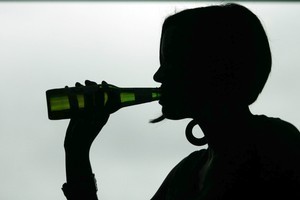 Those campaigning for stricter alcohol laws have poured scorn on New Zealand brewer Lion Nathan's decision to join the Australian liquor industry in voluntarily putting health warnings on its products.
They paint it as a pre-emptive move designed to forestall a tougher Government response to excesses associated with liberal laws.
And they want stronger warnings than the likes of "kids and alcohol don't mix". Indeed, they probably will not rest until they see the sort of graphic warnings that appear on cigarette packets.
In reality, they should save their breath. There is little to suggest that the tobacco warnings have had any real impact. Even if they did, cigarettes and liquor are not comparable.
Tobacco is dangerous and possibly deadly to health whatever the level of consumption. Liquor, according to the World Health Organisation, can be drunk quite safely in moderation.
It is, therefore, wrong to suggest that warnings such as "alcohol causes cancer" has applicability to the relatively small amounts consumed by most people.
Equally, it is ridiculous to suggest young people need warnings on liquor to inform them of the dangers of binge drinking.
All have seen more than enough evidence of this, as was the case with the harm caused by cigarettes even before warnings appeared on packets.
Those who want to address the unacceptably high social and economic cost of alcohol abuse should concentrate their attention elsewhere.
There are far more important issues to pursue, such as the purchase age, the proliferation of liquor outlets, and the pricing of the product.