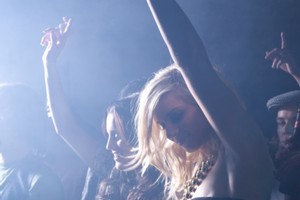 After-ball parties are being planned for several schools by a company that approached students on the internet - after their principals turned down the offer to organise the functions.
It is understood after-balls are being organised for up to seven Auckland schools, including Epsom Girls Grammar, Mt Albert Grammar and Alfriston College in Manurewa, by specialised company Afterglo.
Company director Cade Pellett said he approached several schools via email offering to organise legal and safe after-ball events but most simply ignored the email or replied saying they were not interested.
So Mr Pellett went to the students instead - contacting head prefects through Facebook. And the response was immediate, with students scurrying to organise their after-ball parties with the company.
"We've got four [after-balls] next month and about two to three the following month.
They're done legally.
"Police will never endorse what we do, but they're happy that we're doing it this way."
The after-ball parties - which have separate R18 rooms for those who are of age and wanting to drink - have been met with mixed reaction from principals.
Carmel College principal Kath Deady criticised the organised parties, saying it was irresponsible for a company such as Afterglo to do what it does. "I think the after-ball industry is just encouraging students to drink illegally and I don't think it's a good thing at all."
The company organised a joint after-ball event for students at Carmel College and Rosmini College last month but Mrs Deady learnt about it only yesterday.
"As the principal of a girls' school, I'm particularly concerned for the safety of young women in those situations."
However, Northcote College has embraced the idea and is happy with students and parents organising an after-ball with Afterglo.
Board of Trustees chairman Terry Donnelly said although the school did not officially organise the after-ball, senior staff were aware of the event and were happy with the way it was being organised. "We support it, so far as it's legal. If it's not legal, we won't support it."
Mr Donnelly said it was better for the school to know that a safe and legal event was being organised rather than let underground events go ahead.
Mr Pellett said on his company's Facebook page that Afterglo set up last year and specialised in organising school after-ball parties.
"Afterglo was created in 2010 as a means to provide nightclub experiences for teenagers across the Auckland region; all within safe and controlled environments."
Unlike most after-ball functions - many of which are held in secret unlicensed locations - those run by Afterglo are safe and out in the open, the company says. Previous venues are listed on the company's website.
Parents are invited and security officers are posted around the venue. An R18 restriction section is the only place where alcohol can be consumed and only students aged 18 or older are allowed to enter and they must have ID.
Mr Pellett said the company had met police and discussed how they could work to make the events safe and successful.
"[Police] said as long as we have an R18 area and security officers guarding that area, then feel free to have an after-ball."
Police and liquor authorities this month sent letters to principals asking them to tell parents and students that events where tickets are sold and alcohol is served to underage people is illegal.
An Auckland police spokeswoman said yesterday police had had no issues around after-ball parties and therefore would not be commenting.