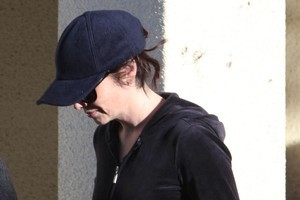 A doctor caught drink-driving has been criticised by a judge for fighting conviction for nearly 10 months.
Former Tauranga doctor Lisa Catherine Edwards, 40, was convicted in the Tauranga District Court for driving with a breath alcohol reading of 875mcg of alcohol per litre of breath, more than twice the legal limit.
She had denied the July 2010 charges initially, pleading not guilty and challenging the validity of the prosecution's evidence, claiming the arresting officer had breached the Bill of Rights and not carried out the necessary legal steps in her arrest.
At sentencing last week, her lawyer asked for a discharge without conviction and asked why there was so much focus on the case.
Bill Nabney said a conviction would affect his client's career prospects overseas.
"Why is there so much media attention on a female professional trying to do well when there does not seem to be for her male counterparts?"
Judge Louis Bidois quickly responded: "Because she's fighting it. If she just fronted up and said 'I made a stupid mistake' then we can all deal with it. You can't complain about media attention because that's what drives half of it, whereas it could have all been over in a day."
Police prosecutor David Pawson argued the court had to display consistency. "Every day people come through the Tauranga District Court and many courts across New Zealand. It's a conveyor belt of EBAs [excess breath alcohol] - from the kiwifruit picker from Te Puke to storemen and freezing workers," Pawson said.
"Whoever you are you have to face conviction. They get convicted every day and lose their jobs. Is this a doctor who is getting diversion because she can afford counsel?
"It's a bit of a Campese sidestep for her to get away with a discharge without conviction."
Judge Bidois said that Edwards, as a doctor, should have known a drink-driving conviction would affect her career in the same way a truck driver should know it would affect theirs.
Edwards appeared shocked when he declined her a discharge. She was fined $900 plus court costs.
Edwards had until March been a senior union negotiator and vice-president for the New Zealand Resident Doctors Association. She did not stand for re-election.
The arresting officer was found to have done everything by the book.
For more articles from this region, go to Bay of Plenty Times