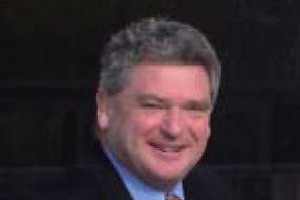 The principal of an intermediate school in an upmarket Auckland suburb has been charged with drink-driving and careless driving.
Jonathon Tredray, 51, of Northcross Intermediate - a decile 10 school in the North Shore suburb of Browns Bay - is due to appear in the North Shore District Court. He has been charged with carelessly driving a vehicle, understood to be his motorcycle, and driving with a blood-alcohol level of 150mg of alcohol per 100ml of blood. The legal limit is 80mg.
Court documents show he was stopped by police on Whangaparaoa Rd, north of Auckland, on January 12.
A visibly upset Tredray told the Herald on Sunday he had one previous drink-drive conviction dating back to the 1970s.
Of the latest charge, he said he had made a mistake and was afraid it would cost him his career. "I'm going through a very bad time in my life. It was a hot day. I just didn't think," he said of the day of the alleged offending.
He said he made the split-second decision to get on his motorbike for a short ride, something he deeply regretted.
The school's board of trustees was aware of the charges and would stand by him, he said. He was most worried about how the charges would affect his family.
His lawyer, Nick Carter, did not return calls. According to the New Zealand Teachers Council website, a teacher or "professional leader" should notify the body if he or she receives a conviction. The council will then consider each case.
A principal who had been in a similar situation but asked not to be named had a message for Tredray: "It's not the end of the world. You can come through this but you have to be honest about it, particularly with your students. We all make mistakes. Just make sure you don't do it again."