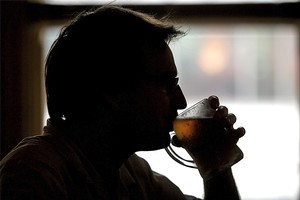 Hundreds of people - including celebrity chef Jo Seagar and radio hosts Jay-Jay Feeney and Dominic Harvey - are preparing to "get on the juice" for the Drug Foundation's inaugural FebFast fundraiser.
FebFast, a fundraising event for youth charities, encourages participants get sponsorship for abstaining from alcohol for the month of February.
Coordinator Catherine Milburn today said she was delighted with the response to the campaign.
"It's been a big success in Australia so it's great to see we're as community-minded as our cousins across the Tasman," she said.
"The thing with FebFast is that it's not about giving up drinking forever. It's about raising some much-needed funds for community organisations and taking a moment in our own busy lives to take care of our bodies and reflect on what we want for the coming year."
Ms Milburn said those people going to special events in February - such as the rugby sevens, weddings and birthdays - could buy "time out" for $25.
"Buying a time out lets you enjoy the occasion while still contributing to the FebFast fundraising."
A number of well-known New Zealanders have endorsed the event, including MPs Jackie Blue and Iain Lees-Galloway, Christchurch Mayor Bob Parker and journalists Mike McRoberts and his wife Paula Penfold.
- NZPA