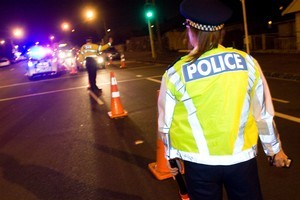 A Hamilton woman was yesterday stopped by police nearly twice the legal alcohol limit - at 6.30am in the morning.
Sergeant Phil Ruddell of the Hamilton's Strategic Traffic Unit said police were called after a 35-year-old woman tried to pay for purchases from a fast food restaurant with a supermarket loyalty card.
"She had appeared to the caller as having been drinking and he was worried she would go on and collide with someone," Mr Ruddell said.
"Responding patrol cars spotted the car at a Hamilton East service station and the woman tried drive off but officers stopped her immediately. Despite woofing down her takeaways and a bottle of energy drink she returned a breath/alcohol reading of 725mgs, that's at 6.30am."
Mr Ruddell thanked the person who reported the woman, as had the call not been made the driver could have caused a crash that would have ruined someone else's Christmas.
"Yesterday's incident was a clear cut example of why, if you're debating whether to make a call about a driver's bad behaviour or not, you should make the call. You could save someone's life.
- NZHERALD STAFF