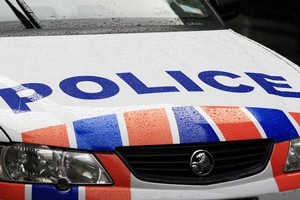 A drunk 15-year-old Hawke's Bay girl has been found after she spent a cold, wet night alone in a paddock near Levin.
The girl was camping with friends when she became intoxicated.
She got aggressive with her friends and walked off into the Kimberley Reserve near Levin about 12.30am today, Sergeant Noel Bigwood said.
She was wearing only a singlet and track pants, and it was raining steadily at the time.
Thirteen people, two police officers, and a police dog, were involved in the search and found her cold and wet, but otherwise well, in a paddock near the reserve about 5.20am.
- NZPA