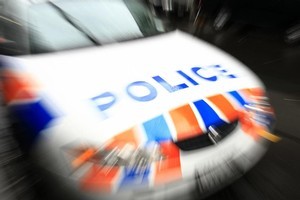 Another warning not to mix alcohol and drugs while driving has been issued by police after a fatal accident in the Auckland suburb of Mission Bay early today.
A rear seat passenger died when a car she was in slammed into a tree in Atkin Ave about 1am today.
Police suspected drugs, alcohol or speed caused the crash and tested the driver.
Sergeant Matt Ford from the police serious crash unit said although they could not confirm the driver had been drinking or taking drugs, police were urging all road users to "drive to the conditions and not to drive after they had consumed alcohol or drugs".
However, he said in spite of police constantly warning against the dangers of alcohol and drugs when driving, with some people it "all goes out the window once they have had a couple of jars."
Three other people in the car were slightly hurt and Mr Ford said police had yet to confirm details, including who was driving and if the victim was wearing a seat belt.
He said the car glanced off a power pole and hit a tree with the impact on the right rear passenger's side where the victim was sitting.
The name of the victim is yet to be released.
- NZPA