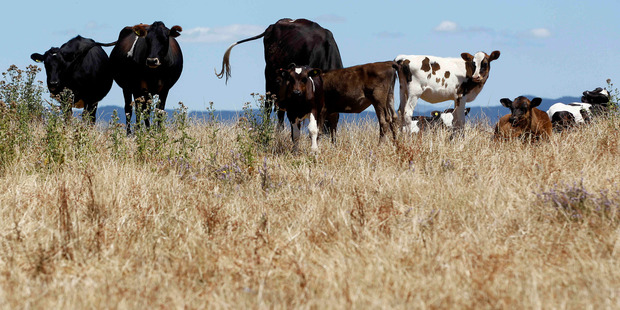 International dairy product prices may be close to their peak after an explosive run over the last 12 months, say economists.
Prices rose 0.6 per cent on a trade-weighted basis at yesterday's GlobalDairyTrade auction, and are 86 per cent higher than they were a year ago.
While only a slight gain, the auction represented another record for dairy prices.
Westpac said prices were consolidating as the local drought and accompanying impact on world dairy supply continued to be felt in the global marketplace.
Yesterday's rise on the index was its ninth straight gain. The average winning price rose to US$4968 ($5864) a tonne, the highest on record since the global auction was established in July 2008.
Prices for whole milk powder - the biggest product by volume and the most significant for New Zealand producers - were up by 2.4 per cent to US$5245 a tonne, compared with the last auction a fortnight ago.
Bank of New Zealand economist Doug Steel said prices appeared to be at, or close to, their peak.
"Whether it is in in this particular auction or not, we will wait and see, but broadly speaking I think the very tight supply from the drought is priced in now," he said.
Steel said recent rain in parts of the country will not repair the damage done to production caused by the drought, but he said it would reduce the risk of supply being constrained in the next season.
Westpac expects prices to come off the boil, but to remain at elevated levels.
"Overall, world dairy supply remains relatively tight. Coupled with strong Asian demand, particularly from China, these factors should underpin dairy prices over 2013," Westpac said.
ANZ Bank economists have raised the possibility that prices may have peaked, but the bank still expects a 10c increase to the current season's farmgate milk price of $5.80 per kg of milksolids, and closer to $6.50 per kg of milksolids for next season.
- APNZ