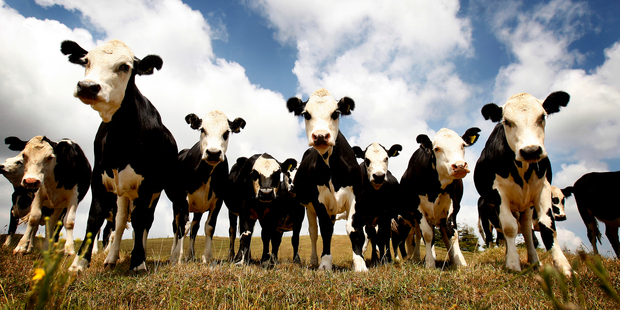 Farmers have voted in favour of a proposed merger of South Island rural supplies co-operative CRT with its North Island equivalent, Farmlands.
In a joint statement, CRT and Farmlands said farmers had given their boards a clear mandate to take the next step towards a merger of the two societies.
In the first of two shareholder votes required to approve a merger, 82.5 per cent of shareholders across both societies voted in favour of the proposal, exceeding the 75 per cent threshold required to take it to the next stage.
The results follow special meetings of Farmlands and CRT Shareholders in Hamilton and Christchurch on Tuesday.
Both co-operatives are among New Zealand's fastest-growing merchandising operations.
Farmlands chairman Lachie Johnstone said an establishment board for the merger would continue its preparations, subject to approval by shareholders at the second vote, which requires a simple majority, on February 27.
The merged entity will have 54,000 members throughout New Zealand, more than 1000 staff, 47 farm supplies stores in the North Island and 31 in the South Island, with combined historic sales in excess of $2 billion a year.
A business plan for the merger identified potential net synergy benefits amounting to $38 million over the first three years.
CRT chairman Don McFarlane said he was pleased with the outcome.
"The boards and management of both societies have put considerable effort into the formulation and evaluation of the proposal before it was put to shareholders," he said in a statement.
McFarlane said the result meant that fewer than 3 per cent of the total shareholder base had voted against the proposal.
Farmlands and CRT provide farm supplies and negotiate discounts on farm services, such as power, insurance, fuel and fertiliser, and offer expert advice. They trade in the same space as Fonterra's RD1 and NZX-listed PGG Wrightson.
Last month, Farmlands directors Hugh Ritchie and former Federated Farmers president Charlie Pedersen resigned because they wanted to correct the impression the board was unanimous in its support.
- APNZ