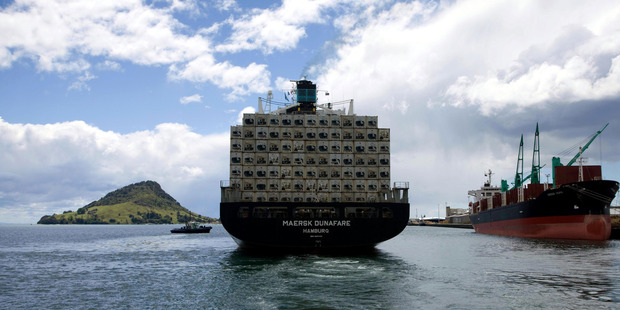 New Zealand commodity prices rose for a second month in September, in the strongest monthly gain in a year-and-a-half, led by skim milk powder and aluminium.
The ANZ commodity price index rose 3.5 per cent last month, about 14 per cent weaker than the same month a year ago. Excluding dairy prices the index rose 0.5 per cent.
The largest increase was shared by skim milk powder and aluminium, both up 11 per cent, followed by butter and whole milk powder up 8 per cent, wool and apple prices gaining 6 per cent, cheese climbing 5 per cent, venison up 2 per cent and logs and beef rising 0.5 per cent.
The price of pelts bucked the trend falling 10 per cent, with casein and kiwifruit prices down 2 per cent. Lamb prices eased 1 per cent.
In New Zealand dollar terms, the commodity price index rose for the first month in nine, up 3 per cent.
The strong kiwi dollar has damped the potential returns for local exporters, recently trading near its recent six month high of 82.81 US cents.
Last week, Fonterra, the world's largest exporter of dairy products, missed its forecast with a 19 per cent drop to $6.40 in its 2012 payout to farmers, reflecting lower prices for milk and a stronger kiwi dollar, and in spite of record production.
The survey comes ahead of Fonterra's fortnightly GlobalDairyTrade auction on Tuesday in the US. Dairy prices rose 6 per cent to the highest level since early April at the last auction in their third straight gain, with increases for all eight products on offer.