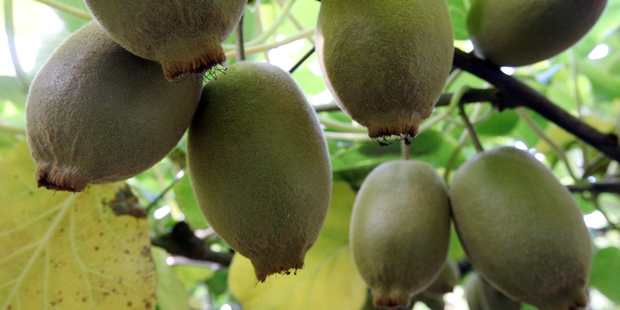 Katikati kiwifruit orchardists have plans in place to slow down the spread of the disease Psa in the area.
Several orchards in the Western Bay of Plenty town have recently been hit by the disease which kills vines, but orchardists are remaining positive and believe the rate of infection can be slowed.
A manager of one orchard in the area, Craig Thompson, says they now have plans to graft new varieties so when people find their orchard has the infection the vines can be cut down and burnt immediately, before being replaced by the new variety.
"We have the plan now that we can graft our kiwi varieties, which is good... so it might slow down the spread now because as people find infections they don't try and farm them through now - they just tend to cut them off and start again with a new variety which straight away reduces the infection."
Craig Thompson says Katikati has low levels of inoculum which means the disease will spread more slowly.