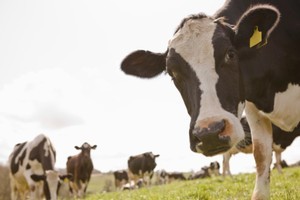 New Zealand farmers are being innovative as weeks of wet weather hinders calving season.
Some farmers in the Waikato are laying out rubber mats for their cows to calve on to avoid new born livestock being born into mud and water.
Federated Farmers President Bruce Wills said they have water level records going back 60 years and this years rainfall has smashed any previous, which means the farmers are having to get creative with ways to protect their newborn animals.
"This is one out of the box and you've just got to look at some options that you might not have employed in the past because it's so wet,'' he said.
Mr Wills added that the heavy rain was also known to bring on more calves and lambs.