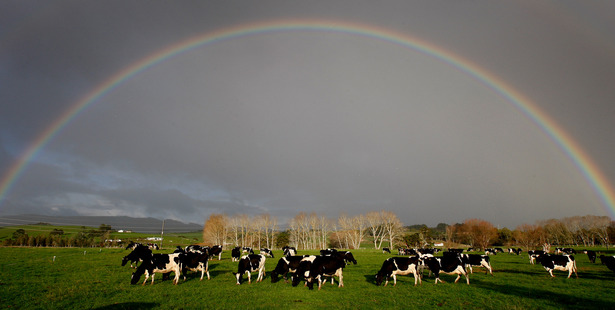 Lower international commodity prices and less favourable weather could help cut exports by $3 billion in the year ahead, according to BNZ.
A research note by BNZ economist Doug Steel said four external factors of weather, world product prices, interest rates and exchange rates "seemingly one-by-one, appear to be turning a bit sour for the agriculture sector".
Clearly heading in the wrong direction were global commodity prices, Steel said. The 10 per cent drop in international dairy prices at the recent GlobalDairyTrade auction was the latest example, he said.
"Overall, we estimate that international prices for NZ's export primary products are about 12 per cent lower than a year ago."
The weather, world prices and interest rates had generally been favourable for agricultural performance during the past year or so, Steel said.
"Meanwhile, the strength of the [New Zealand dollar] has remained as much a bugbear as ever, especially for those that have not enjoyed elevated international prices," he said.
"So, as it stands, falling international commodity prices, a stubbornly high currency, and probably less favourable future weather conditions point to lower food exports ahead."
The weather was probably not likely to be as good but "that doesn't mean it's going to be terrible again".
Lower food exports formed a significant part of a $3 billion decline BNZ anticipated in the annual value of overall goods exports for the year ending March 2013, down from $47.5 billion in the year ended March this year.
"It could well be more," Steel said.
The forecast $3 billion drop in exports followed a rise of $2.7 billion in the year ended March.
Gross domestic product was forecast to rise by 2.1 per cent this calendar year and by 2.9 per cent in 2013.
"On it's own that's [$3 billion drop] a fairly significant hit but there are so many other moving parts in the economy and the economic mix at the moment and obviously a big part of that's the rebuild in Canterbury that's got to get under way at some point in the next while you would think."