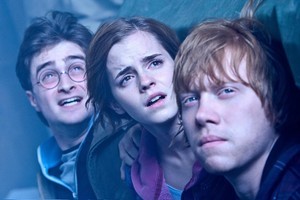 Pottermania is back in New Zealand - with cinemas having to add extra screenings of the final instalment because of demand.
Tickets to Harry Potter and the Deathly Hallows: Part 2 are selling out with a week to go until the film opens.
Event Cinemas spokeswoman Shannon Mikaere said there had been more demand for this film than its predecessors and more than 10,000 tickets had been pre-sold nationwide.
"I guess people are just getting really excited, being the final one."
The film comes out on Thursday next week and Ms Mikaere said ticket sales were expected to rise as the date drew near.

Hoyts Cinemas also reports huge demand for tickets.
"We have to keep adding sessions because the midnight screenings keep selling out," said a spokesman.
Event Cinemas Queen St has been screening the seven previous films in the weekends leading up to the final's release. Deathly Hallows: Part 1 will screen just before the midnight release of 2 on July 14.
The producers split the final book into two films because of the complex storyline.