Courage and class: 50 women who shaped NZ sport
ihghbubuhhbhhbugvddddCourage and class: 50 women who shaped NZ sport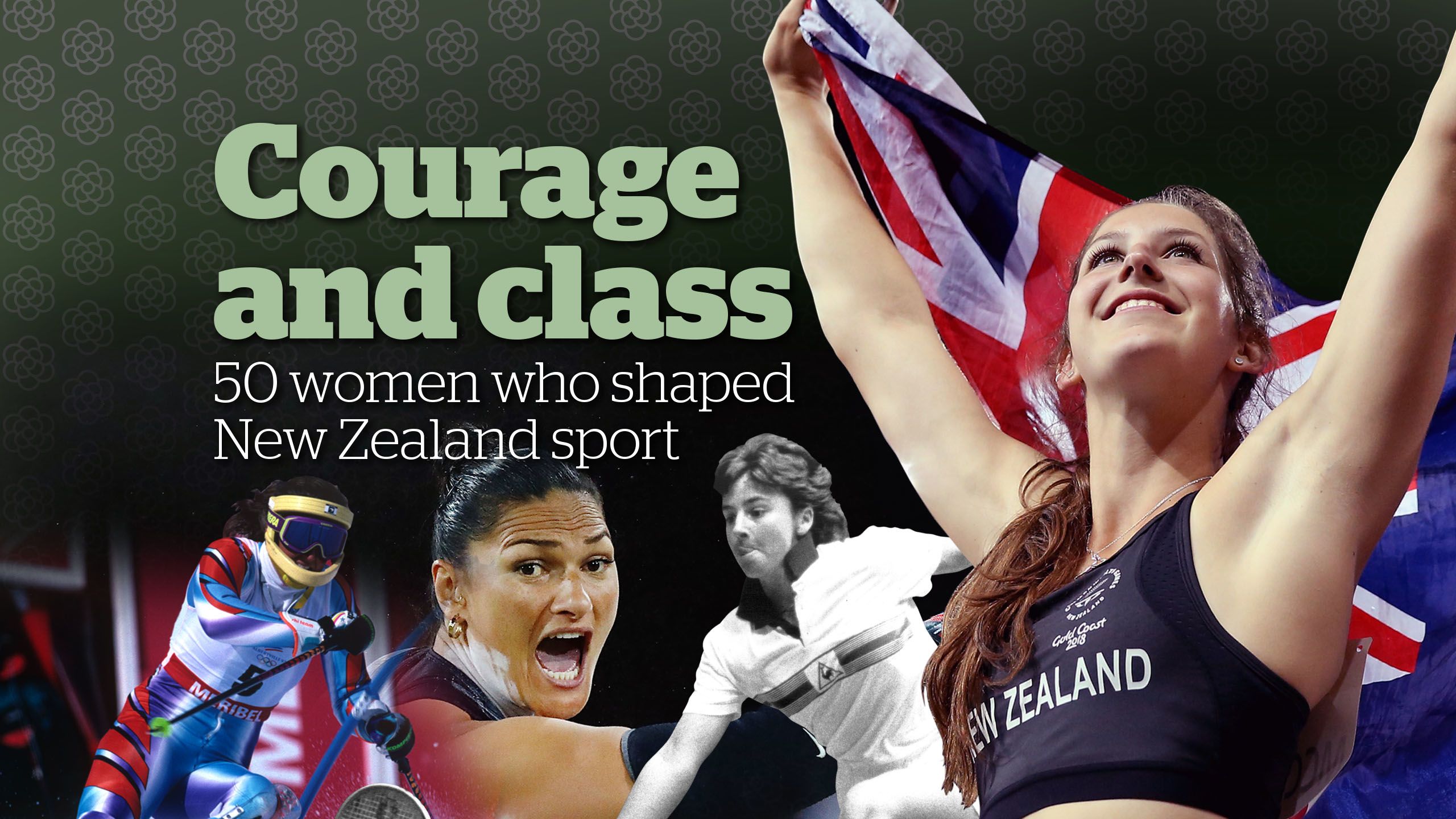 To mark the 125th anniversary of women's suffrage, the NZ Herald sports team picks an extended dream team of those who made a difference.
How to distill the dozens of women who have made a significant impact on New Zealand sport down to 50.
Short answer: Not easily.
But in 2018, the 125th anniversary of the signing into law of the right for women to vote, it is appropriate to acknowledge those who have lifted and inspired the women who followed.
When the Herald selection panel made their deliberations, there were a handful of parameters. Not all in this 50 fit into the same box. No one size fits all here.
Some are in for their supreme sporting ability, top of the world and all that.
Others are there for their trailblazing qualities. They went where none had previously gone.
And still other sportswomen are in for having helped shape sport in this country.
There was a desire to spread the 50, as opposed to having them all come from, say, five sports.
There are 31 sports represented in the list, allowing for variations such as a BMX rider separate from cyclists; a board sailor as distinct from yachtswomen.
Are there too many athletes or swimmers? People were judged on the impact they had at the time of their achievements and how they should be remembered.
Why A and not B? A democratic process was used so no single voice roared louder than the others; and thoughts were allied to impact and how they affected, at the time and in the future, their sports and their country.
There are two tennis players, Ruia Morrison who was the first to play at Wimbledon; and Judy Chaloner who remains the country's only Grand Slam champion.
Rita Fatialofa and Madonna Harris are a nod to versatility and excellence in more than one sport. Louisa Wall was a teenage Silver Fern, then a rugby international, and finally a member of parliament, in a league of her own.
Several of these 50 were unmissable picks, as certain as certain can be — Yvette Corlett, Valerie Adams, Barbara Kendall, Lydia Ko for example.
There are five swimmers. Too many?
Then delete one of these: Jean Stewart (STILL New Zealand's only woman's swimming Olympic medallist, 66 years on); Pip Gould, holder of four long course world records by the age of 17; Meda McKenzie, whose feat of being the first woman to swim Cook Strait excited huge interest in 1978 — and she swam it back the other way soon after just because she could; Lauren Boyle, who held New Zealand swimming together for several years essentially on her own, ensuring funding and winning more world championship medals than any other New Zealander.
Then there's Violet Walrond, a 14-year-old swimmer who became the country's first woman Olympian 98 years ago. Not forgetting the remarkable Sophie Pascoe, in here for swimming and contribution to para sport.
Walrond and Zoi Sadowski-Synnott, just the country's second Winter Olympic medallist, early this year, provide a teenage top and tailing of the list.
Snow boarder Sadowski-Synnott, pole vaulter Eliza McCartney and surfer Paige Hareb are here, in a nod to the current age of sport, social media, and the emerging breadth of sporting achievement and possibilities.
Why Debbie Hockley and not Suzie Bates for cricket? Why Stacey Michelsen and not Anna Lawrence or Kayla Whitelock in hockey?
Bet you're never heard of Jane Thomson, Sybil Lupp or Heather Spurle. If you have, well done you.
Many missed out who are undoubtedly worthy, but there's only room for 50.
Celebrated runners Anne Audain and Lorraine Moller are packaged together, partly for athletic achievement but also for their role in standing up for the rights of women to be paid alongside their male counterparts who at the time were being well compensated under the counter, while women got nothing. Maybe that encapsulates what these events are all about. There's no right or wrong list. It is a subjective business and a hard one. Time to celebrate.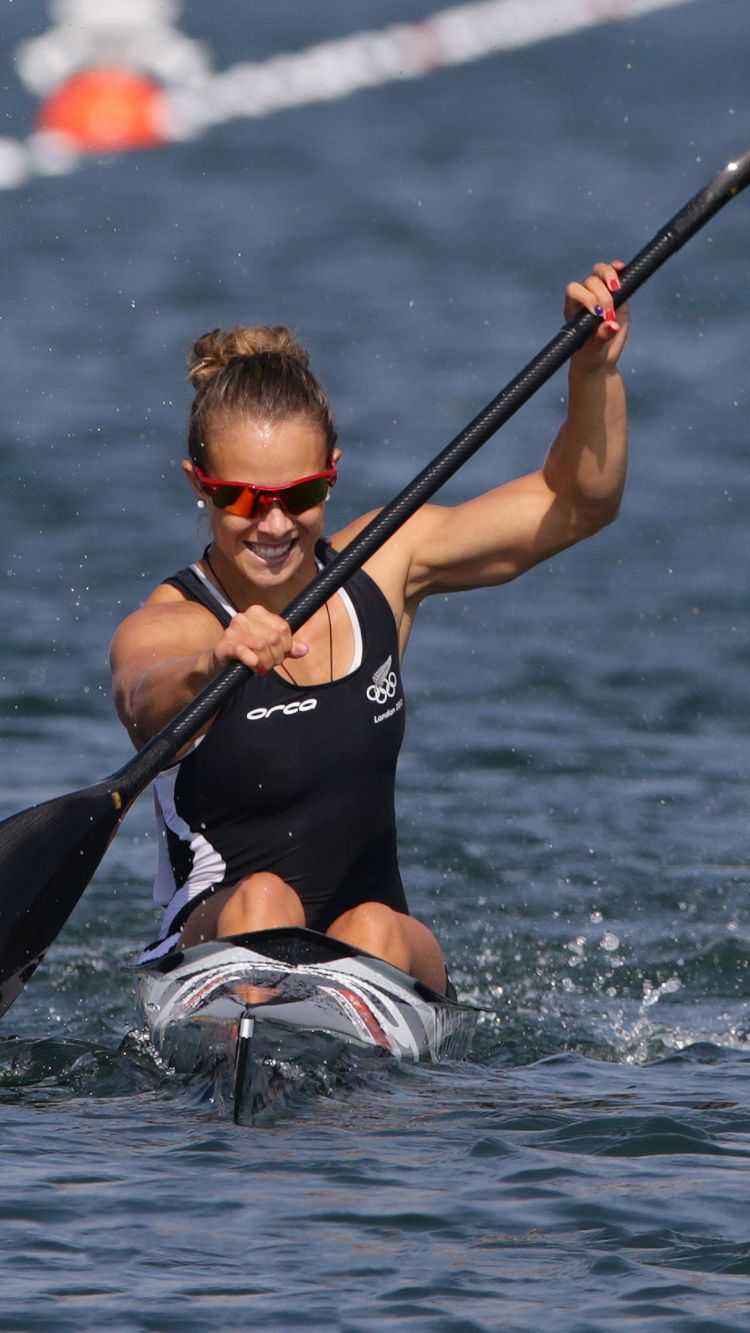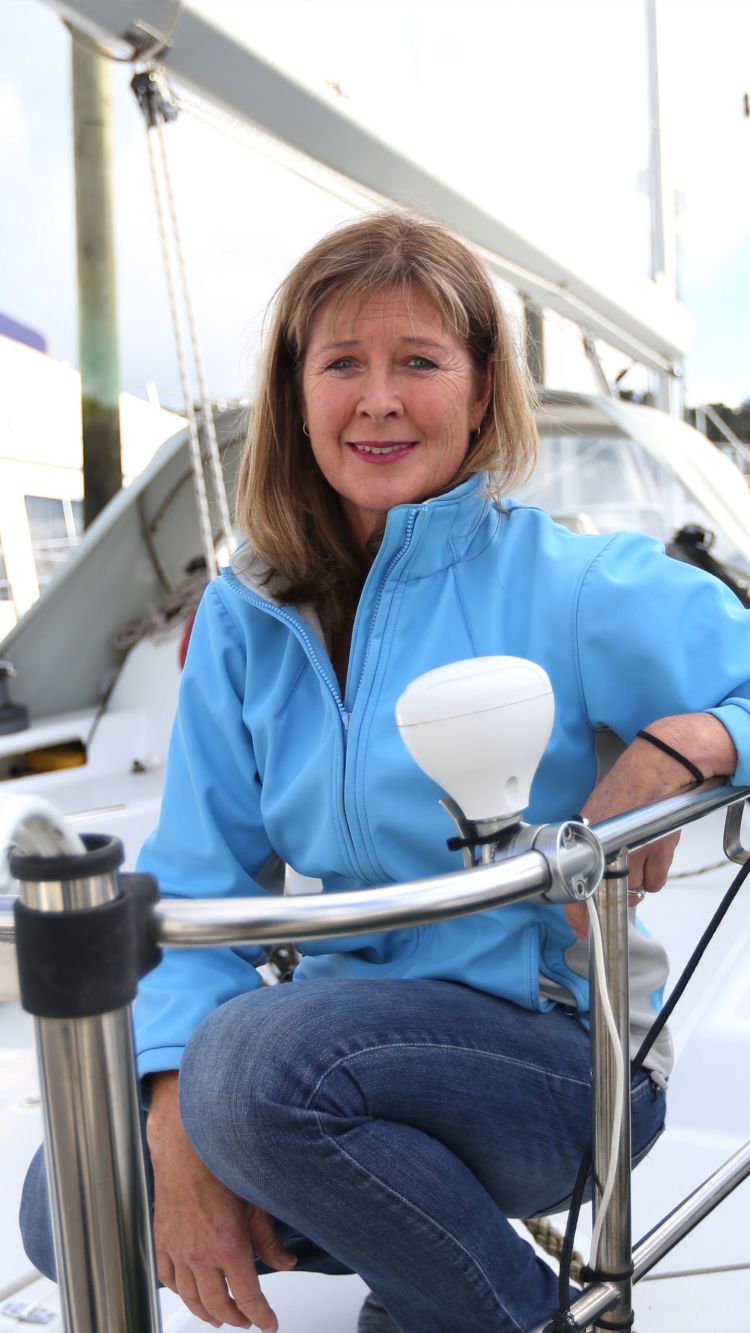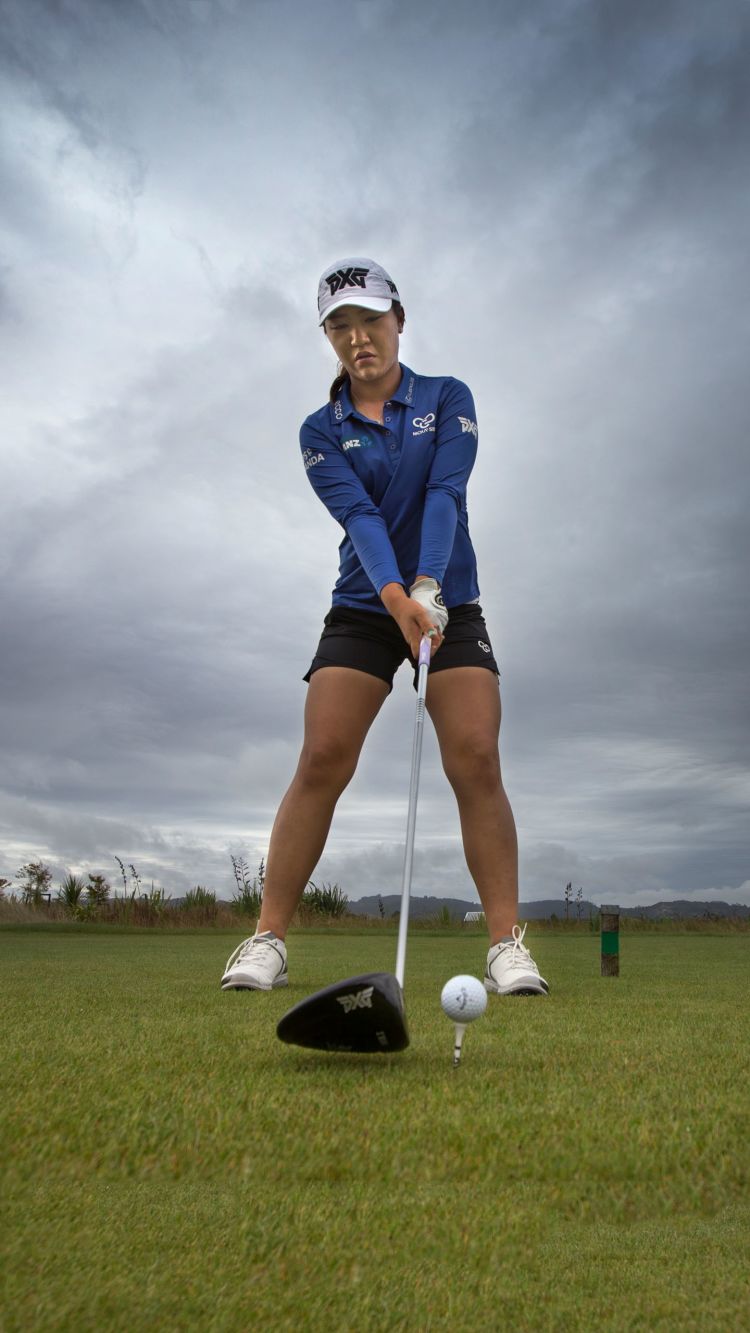 Long before Yvette Williams became New Zealand's first female Olympic gold medallist, there was Violet Walrond, New Zealand's first female Olympic representative. Walrond opened an Olympic door for the women athletes of New Zealand. She was just 14 when she was chosen to compete at the Antwerp Games of 1920; 15 when she swam in the cold, dark waters at the hurriedly-constructed canal complex which had no lanes near the city centre. There was little preparation and training opportunities were limited on the nine-week journey. There were no uniforms and fern leaves on their hat bands were the only features which distinguished them as New Zealanders. Walrond stood 1.6m tall, weighed 48.5kg but acquitted herself admirably, fifth of 19 in the 100m freestyle; seventh of 16 in the 300m. Paris and the 1924 Olympics beckoned. She would have been 19 but her father, and coach, Cecil, said no. He wanted less limelight on Walrond and her talented sister Edna, Back then, that's where family matters ended. In Olympic terms all New Zealand women athletes were to follow in trailblazer Walrond's footsteps.
On January 31, 1916, after three previous attempts, Thomson became the first New Zealand woman – and second behind Australian Freda Du Faur in 1913 — to climb Mt Cook alongside her Austrian guide Conrad Kain. The 57-year-old's determination was legendary. That included, according to Te Ara Encyclopedia, marching Kain out "by the ear and thrusting his pack at him" when he was "distracted" by some other women trampers at Hooker Hut. The pair's decision to traverse the mountain rather than return by the route they had come was apparently on impulse, while they ate tinned pineapple.

Dunedin-born Stewart's 100m backstroke bronze from the 1952  Games is still New Zealand's only women's  Olympic swimming medal. "I heard this year that I'm still the only one and I can't believe it. It's so sad. We've had so many good swimmers," she told the Herald at her Auckland retirement village two years ago, while hoping Lauren Boyle might join her on the podium in Rio. Stewart needed a judge's ruling to make history, after a Dutch swimmer was given the same time.

A remarkable motor racing identity from the 1940s and 50s, the "Jaguar Lady" from Wellington, Lupp's many achievements include being regarded as our first woman motor racing mechanic. Lupp, of Hawkes Bay origins, was the only woman in the inaugural 1949 New Zealand Road Racing Championship at Wigram, placing fifth out of 22.  "The first New Zealand woman to achieve national prominence in motor racing and to establish a significant automotive business," is how the New Zealand Encyclopedia described her.


Corlett, or Williams as she was in Helsinki in 1952, is New Zealand's first Olympic champion and in many eyes still the greatest, and certainly a trailblazer. She qualified for the final of the long jump with her final leap, then charged to the gold with a distance of 6.24m, an Olympic record and 1cm short of the world record, which had been set nine years earlier. In February 1954, Williams broke the long jump world record in Gisborne with a leap of 6.28m. When Corlett announced her retirement from athletics in late 1954, she was ranked No 1 in the world in long jump, fifth in the pentathlon, 12th in discus and 19th in shot putt. The multi-talented Corlett won four Commonwealth Games gold medals across long jump and discus and represented New Zealand at basketball.

The Auckland teenager set four world backstroke records during the 1950s in the Newmarket Pool, and is still the only Kiwi to set world long-course (50 metre pool) marks. Enough said. She competed at the 1956 Olympics and was an early favourite for gold at the 1958 Empire Games in Cardiff, but a broken leg set back her training. A huge star at the time, she quit aged 17.

The Rotorua-born Morrison was the first New Zealand female — and first Maori — to play at Wimbledon, in 1957. The diminutive Morrison stood only 1.54m but was blessed with superb anticipation and reflexes and a devastating volley. She slept on friend's couches during her first trip to SW19, where she also met Winston Churchill, a 30-year-old Queen Elizabeth II and Julie Andrews. The high point of her four Wimbledon visits was a quarter-final appearance in 1957, and she also reached the fourth round in 1959. Morrison received an MBE in 1960. "Every time I think of [my experiences] in depth it just blows my mind again," Morrison told the Herald in 2013.

Muir has become synonymous with netball across a life devoted to the sport. After representing the Silver Ferns as a defender in the early 1960s, she become the Ferns coach in 1974, beginning a remarkable 14-year reign. Across that time Muir changed the sport, with her appreciation of tactics and emphasis on physical conditioning and individual skills. Muir led the Ferns to two world titles (1979 — joint winners — and 1987) and received an OBE for services to her sport in 1984. She became netball's first dame in 1984.

Young, nee Sloper remains New Zealand's most successful Commonwealth Games female athlete with seven medals — five gold, a silver and a bronze — from the shot put and discus at Cardiff, Perth, Kingston and Christchurch. Now 81, Young finished fourth in the shot at the 1960 and 1964 Olympics. She was 3cm off bronze at Rome behind Soviet Tamara Press, East German Johanna Lüttge and American Earlene Brown. At Tokyo, she was 19cm behind Press, East German Renate Culmberger and Soviet Galina Zybina. Speaking to the Herald in March, Young said selection for a Games was a special feeling in an amateur era: "Getting your uniform felt like Father Christmas had come."

A real trailblazer for lawn bowls on this country. Wilkie was the first New Zealander to claim a singles lawn bowls world championship when she won the 1973 title in Wellington. She captured the double by defending her crown four years later. She was self-taught after getting into the sport at age 32 at the Walton club in Waikato before winning her first national title 12 years later in 1966. She often beat leading male players including New Zealand men's champion Ivan Kostanich and was named in the New Zealand sports hall of fame in 1995, three weeks before her death. According to the Dictionary of New Zealand Biography she was an immaculate dresser with a warm personality who had a skilful draw and played with a trademark long cigarette holder.

A car accident at the age of 15 left the promising young athlete from Whakatane paralysed from the waist down. She went on to become a Kiwi paralympics icon, pushing the sport into the limelight when the media would have largely ignored it. After having a child, she became one of the world's best with javelin, shot put and discus her specialties, while her swimming and archery were also outstanding. From 1968, her medal haul included eight Paralympic golds. Among the most influential figures in the history of New Zealand sport.

Onehunga-raised Judy Chaloner (nee Connor), partnered by Aussie Diane Evers, is the only Kiwi woman to own a Grand Slam tennis title. In 2011, as Marina Erakovic made a vain attempt to join her, Chaloner wryly mused she was getting more attention then than when she won the 1979 Australian Open title. Her big doubles final, against an Aussie/Dutch pairing, was even shunted off the Melbourne centre court in those misogynist times. ''It probably means more to me today than it did back then," said Chaloner, who was unsure where Evers had got to. "My name was on that trophy before those of Serena and Venus.''

On September 9, 1977, James left Dartmouth, England intent on becoming the first woman to sail solo around the world via Cape Horn. A record 272 days later, on June 8, 1978, she had completed a navigation of the clipper route aboard her 53-foot home. James had no sailing experience before meeting future husband Rob in St Malo during the summer of 1975. She stopped sailing after winning the Round Britain race with her husband in 1982. He was killed in a nautical accident the following year, 10 days before their daughter's birth. James remains the youngest New Zealander, at age 29, to receive a damehood.

Fairhall, paralysed in a motorbike crash aged 22, was a true groundbreaker winning gold in the 1982 Commonwealth Games and becoming the first disabled Olympian, at the 1984 Los Angeles Games. There, the Christchurch athlete attracted major and distracting attention from a fascinated world media, and her competitive hopes weren't helped by a humiliating airport search after metal detectors reacted to her wheelchair. She also competed in four Paralympics. Tributes flowed when Fairhall passed away in 2006, with Disability Issues Minister Ruth Dyson saying: "She did what many thought was impossible." The story goes a smart alec Australian reporter once asked Fairhall if she had an advantage shooting from a seated position. To which she quickly replied that she wouldn't know; she'd never shot standing up.

People who didn't follow horse racing knew who Linda Jones was, such was her fame in the late 1970s. You could almost re-christen New Zealand's most celebrated woman jockey as Linda Jones First. The Cambridge horsewoman broke the mould of men-only race riders in this country and for a time became the country's best-known jockey. She fought a battle to be allowed to get a licence to ride against men. It wasn't an easily-won right. In 1976 her first application was rejected on the grounds that she was too old (she was 24), married and not strong enough.  She was the first woman to ride four winners in one day, at Te Rapa, the first woman to win an open handicap, won the Wellington Derby on Holy Toledo in 1979, and was the first woman in Australasia, Europe and North America to bag a derby victory. There was an MBE for services to the racing industry, but a training accident meant retirement after only two seasons, during which she racked up 77 wins. Jones became the first woman inducted into New Zealand's Racing Hall of Fame.

A true trailblazer, the Wellingtonian was New Zealand's LPGA pioneer in America. She had turned pro in 1974 on a $500 lure to play the Australian circuit. Smith — whose dad was a club professional in Petone —  was known in the USA as MJ, to avoid confusion with American Marilynn Smith, an LPGA founding member. Strangely enough, Smith's golf ambitions were encouraged after meeting the American Marilynn Smith when she visited New Zealand.

Getting across the Cook Strait on a ferry can be tough enough. Meda McKenzie was just 15 when she swam the strait, north to south, in 1978, and then swam back the other way soon after. Her training regime to deal with the cold water and strong currents included plenty of 13km ocean swims. The Wellingtonian, who had left school the year before to concentrate on her swimming dream, became a national hero. One of her support crew carried a shot gun, in case of sharks. She didn't stop there, the English channel among her other conquests.

They deserve their individual places but we've bracketed the running legends for their pioneering influence in the 1970/80s. They dragged stuffy old athletics kicking and screaming into the modern world, on issues like professionalism and women running longer distances or to put it another way — gender equality. They also wrote impressive no-holds-barred biographies. Aucklander Audain — who overcame bone deformities in her feet — has been called the world's first professional  female distance runner. Moller, from Putaruru in Waikato, ran a remarkable four Olympic marathons.

Amid the turmoil of the country's Springbok rugby tour divisions, Roe captivated sports fans with victories in the 1981 Boston and New York marathons. She also broke the 20km world record in Japan during the lead-up. Her New York victory was deemed a world-best time until someone got out the measuring tape and discovered the course was 150m short. Roe's mark was annulled, but she won the supreme Halberg award as compensation. A passion for women's health later motivated her to get elected onto the Waitemata District Health Board.

A power pitcher like no other, a giant physically and in achievement. Her only world title came as No. 3 pitcher in 1982, and Weber couldn't quite nail top prize in subsequent tournaments. But the fact was that apart from the odd exception, particularly Hutt Valley's brilliant Rhonda Hira, Weber didn't have the back-up to match her dominance on the mound. From a Wellington family, Weber was raised in Huntly by her grandparents and became an icon of the Auckland game. An SOS from the national side led to a comeback at the Sydney 2000 Olympics — when she was aged 37 — but she couldn't arrest the slide of a fading force. The modest Weber always shied away from accolades, but everyone else knew her worth.

It's an impressive feat to feature in World Cups across two different sports. Wall made her first international debut at age 17 when she played for the Silver Ferns at the 1989 World Games. She was part of the team for four years including the a member of the 1991 World Cup squad, earning a silver medal and 28 test caps. Wall then switched her focus to rugby, a game she was banned from playing aged five because she was a girl.  She scored seven tries as New Zealand went on to win the 1998 World Cup for the first time. After hanging up the boots, Wall moved into politics and has been a Labour member of parliament since 2008.

Rotorua-born Devoy is one of the two great figures in women's squash, alongside Australia's 16-time British Open champion Heather McKay. Devoy won that crown, then considered the most significant in the sport, eight times from 1984. In her prime she was near unbeatable, fighting off challenges from leading players, sparring with the British squash media, who'd constantly champion their players. Devoy was a determined, no-frills player, extremely fit and with a killer instant on court. A forthright personality, she was made a Dame in 1998, spent time as Race Relations Conciliator and 20 years on the Halberg Disability Trust. She walked the length of the country to raise $500,000 for the Muscular Dystrophy Association. She inspired the likes of two-time British Open champion Leilani Rorani and Joelle King, who is now challenging for the world No 1 ranking.

You name it, she probably did it. The only Kiwi woman to compete in the Winter and Summer Olympics (road cycling and cross-country skiing), won a 3000km pursuit gold at the 1990 Commonwealth Games and came fourth in the road race for good measure. Also represented New Zealand in athletics and basketball. Moving  on...endurance horse racing then become her passion. The Queen of multi-sports.

Hockley was the first – and so far only – New Zealand woman inducted into the International Cricket Council hall of fame, alongside fellow Kiwis Martin Crowe and Sir Richard Hadlee. In 2016 she also became the first woman elected as New Zealand Cricket president. She was also the first woman to reach 4000 ODI runs and play 100 ODIs. In 19 tests Hockley averaged 52.04, including four centuries. In 2000, Hockley won the World Cup in the last of her 118 ODIs, capping a 21-year international career.

Baker fits the suffragette category as well as any sportswoman. The Ironman, or more accurately Ironwoman, athlete was convicted of throwing an explosive device during the 1981 South African rugby tour protests. Baker denied the incident, but it prevented her competing in the United States for five years. She was a proponent of equal prizemoney for sportswomen, once boycotting an event because organisers offered a car to the men's winner rather than both genders. Baker won 104 of her 121 races, including the Hawaii Ironman twice and the inaugural International Triathlon Union world championship in France during 1989, an unbeaten year in which she was awarded the supreme Halberg Award.

One of the most enduring images from the Barcelona Olympics in 1992 is the sight of a beaming Barbara Kendall celebrating at the top of the podium. At 24, the boardsailing great cemented her place in New Zealand Olympic history, becoming the first woman to win gold since Yvette Williams 40 years earlier. She completed her set of Olympic medals by winning bronze in Sydney in 2000, becoming just the third Kiwi behind Mark Todd and Simon Dickie to win medals at three separate Olympics. She returned to the water after giving birth in 2001 to claim her third world title in 2002  in Thailand at the age of 36. She competed at five Olympics. Retired in 2010 after 24 years at the top of her sport.

For 26 years, Canterbury alpine skier Coberger was New Zealand's sole Winter Olympics medallist. Hers was an outstanding achievement in a land far better known for summer sporting excellence. She won the silver medal in the slalom at Albertville in 1992, indeed coming within a whisker of bagging the gold, just 0.42s behind Austrian star Petra Kronberger. The strongly-built Coberger was second in the World Cup slalom the following year, went to the 1994 Olympics but within a year she had walked away from the sport. Not until Zoi Sadowski-Synnott won bronze in the snowboard Big Air event this year did another New Zealander make a Winter Olympic podium. The rarity of her success, however, made Coberger's one of New Zealand's finest Olympic achievements, summer or winter.

Michele Cox put New Zealand women's football on the map with her overseas achievements. She won the German Cup with TSV Siegen in 1988, then did the German league and cup double the following season. Her second Cup final was played in front of 70,000 people in Berlin. Cox and fellow Football Fern Maureen Jacobson (who won a women's FA Cup final with Millwall in 1991) blazed the trail for Kiwi females to play in Europe. Cox continued a wonderful family tradition in the sport, as her mother Barbara also represented the Football Ferns, before serving the sport in coaching and administration roles for more than four decades. Barbara was also the first New Zealand female to gain a senior coaching badge.

Rita Fatialofa was a cross code trailblazer, becoming a world champion in both netball and softball in the 1980s. One of seven siblings, she overcame a tough childhood (her father died when she was five) to excel at sport. As an 18-year-old she was a powerful designated hitter – nicknamed "Bam-Bam" — on the New Zealand team than won the 1982 world softball championships in Taiwan. In the same year she made her Ferns debut, the beginning of a nine-year international netball career highlighted by victory at the 1987 world championships in Glasgow. She coached the Samoan national side between 1991-2003, and was inducted into the New Zealand Sports Hall of Fame in 1999

Aucklander Spurle, born in Britain, competed in a number of motor racing classes and finished sixth in the 1992 New Zealand Grand Prix. But she is best known for setting world water and national land speed records in the 1980s and 1990s. "Some people don't think women should be racing. The trouble was, I stood out, especially when things went wrong. I had to have a tougher skin. I do look back with pride," Spurle told the NZ Herald from her Australian home two years ago.

Born in South Carolina, Egnot achieved great deeds for her adopted country.  She competed with Jan Shearer in two Olympic Games, and in 1992 in Barcelona the duo became the first New Zealand women to claim an Olympic sailing medal in a keelboat class. Egnot also broke new ground three years later, when she became the first woman to helm an America's Cup yacht. Egnot skippered the all-female crew on board Mighty Mary, in the defender selection series for the Auld Mug. In 1996 Egnot was made an officer of the New Zealand Order of Merit, for services for sailing.

Ulmer smashed the world 3000m individual pursuit record twice at the 2004 Olympics in Athens. Earlier that year she won World Cup races in Mexico and Sydney, and set a world record 3min 30.604s at the world championships in Melbourne. Ulmer then eclipsed her own mark with a 3:26.400 in qualifying at Athens, and to cap it off, whizzed round the velodrome in 3:24.537 to win gold against Australian Katie Mactier. She remains the only New Zealand woman to win an Olympic cycling gold medal.

In 2008, Meyer and Earl achieved New Zealand Olympic immortality at Beijing with the triple double: twin sisters double sculling to victory at consecutive Games. The only time the tandem — then operating under the household name of  Evers-Swindell — led was at the finish. Coach Richard Tonks quipped that it was "the slowest overtaking move" he had witnessed. The 2004 victory at Athens was a doddle by comparison. The twins were favourites to become New Zealand's first women rowing gold medallists on the back of two world championships. They won by 0.99s, leading from the start.

The double Olympic shot put champion's success has been as much about throwing a 4kg metal ball as inspiring New Zealanders, particularly historically-marginalised Pacific Islanders from South Auckland, where she grew up. Bulldozing barriers has been key to Adams' legacy. She is the only woman to win four consecutive athletics world championships in an individual event, and set a world record-equalling 107 straight victories at international-ranked meets from 2007 to 2014. Adams first sampled shot put as a reluctant 13-year-old at Southern Cross Campus in Mangere East. Records have been tumbling since.

Where do you start, and the story is far from over. The 69-kg hooker led the Black Ferns to their first three World Cup victories, before retirement of 35 tests in 2006. Such is her standing that the women's domestic rugby cup is named after her Palmer has been inspirational to women players in particular, in areas from her success an academia and as a Maori leader. A massive factor in the rise of women's rugby, and the respect it has gained.

The South African-born shooter revolutionised netball in New Zealand, and the world. She took the art of goal shooting to a new level, honed by a relentless dedication to practicing her craft, with often more than 300 shots per day. Van Dyk was pivotal to the Silver Ferns most recent World Championship success in 2003, as well as Commonwealth golds in 2006 and 2010. She retired as the most capped player in history (217 tests), and her 4796 goals for the Ferns were scored at an accuracy rate of 91 per cent. In 2012 she helped the Magic become the first and only New Zealand franchise to win the ANZ Championship.

In September 2010, Powell became the first New Zealand woman to win one of equestrian's six four-star events, guiding grey gelding Lenamore, to victory at Burghley. At 17, and known in the stables as "Ed", he was the oldest horse to achieve the feat in that competition. In the same year, Powell was part of the bronze medal-winning Kiwi team at the World Equestrian Games at Kentucky on Mac Macdonald. Back on Lenamore, she won a team bronze at the 2012 London Olympics. The 45-year-old has been based in the UK since the 1990s.

First New Zealand woman to stand on the podium at a swimming world championships when she claimed three bronze medals in 2013. She added to her medal tally two years later with two silver medals to become the most decorated Kiwi swimmer at the event. Her tally of five medal is one more than Olympic great Danyon Loader. The three-time Olympian is also a world short-course and Commonwealth Games champion. Had the added pressure of knowing her performance on the big stage often decided whether or not her sport would get government funding.

New Zealand's greatest woman kayaker, Carrington has owned the sprint K1 200m discipline since leaping to prominence winning the world title in 2011. She won back-to-back Olympic golds and bagged silver in the blue riband 2016 K1 500m in 2016. Add in a pile of world championship medals and she stands among the great paddlers. On her back has come a gifted group of women kayakers since the Rio Olympics. You can at least partly chalk that rise in popularity among young women down to the Bay of Plenty woman who has blazed a path to the top for others to follow.

BMX is a relatively young sport, especially on the Olympic scene, but Walker is synonymous with the sport not just in New Zealand but around the world. Walker was on the starting gate when BMX debuted at the 2008 Olympics, finishing fourth in Beijing, and a year later she was crowned world champion in both the BMX and the cruiser events. She returned to the Olympics in London, claiming a silver medal which was New Zealand's first in the sport. In 2016 her massive respect within the Olympic community was emphasised by being elected onto the IOC Athletes' Commission.

New Zealand's greatest ever Paralympian who can still add to her legacy in Tokyo 2020. Her medal record is staggering – 15 at the Paralympics with nine gold. Pascoe was New Zealand's youngest Paralympian in Beijing, aged just 15, and produced stunning results in the pool with three gold medals and a silver. Since then she has been the face of the New Zealand Paralympics team, always stepping up on the big stage with multiple titles at the world championships, Pan Pacifics and the Commonwealth Games to go with her Paralympic success. Became the first para-athlete to carry the New Zealand flag at the Commonwealth Games.

There are two parts to the Erceg story. On the field, she played in a record 132 games for the Football Ferns, and became the first Kiwi – male or female – to record a century of 'A' international matches. She also played at three World Cups, and three Olympic Games. Off the field, Erceg has become an outspoken advocate for the female game. She retired in February 2017, after falling out with New Zealand Football over their treatment of female footballers. After a brief return, Erceg  retired again in protest over coach Andreas Heraf's methods, one of the catalysts that led to his eventual resignation, the departure of CEO Andy Martin and considerable upheaval in NZF.

Arguably the best hockey player New Zealand has produced, Michelsen was a finalist for the world player of the year in 2016 and 2017, and won young player of the year in 2011. The Northland attacker is the master of the long dribbling run, beats defenders at will and is a constant threat to opponents. She has been part of the New Zealand team during its years in the world's top four teams, finishing fourth at back-to-back Olympics and captained the Black Sticks to a maiden Commonwealth Games crown on the Gold Coast this year. There are other claimants as influential Black Sticks leaders, but Michelsen is both a champion on the field and a big influence on up and comers.

Hareb has set the pace for New Zealand surfers, becoming the first woman from this country to qualify for the world professional tour, back in December 2008. Hareb, from Oakura, close to New Plymouth, made an early impact that year when she won the Margaret River Pro on the qualifying series, eliminating two surfers then ranked in the world's top 10 and a former world title runnerup. That played a big part in getting a spot on the world tour where she marked her debut at the Billabong Pro event in Hawaii, reaching the third round. Hareb was part of the first team to win the Founders Cup this year, an international teams event, beating the likes of heavyweights Brazil, the United States and Australia. The 28-year-old had three years on the qualifying circuit before regaining her world tour status this year. A versatile athlete, Hareb at one time was in both the Wanaka Ski Academy and the New Zealand Football Academy at the same time.

It's amazing to think what she has achieved all before her 21st birthday.  Ko became the youngest person to win a pro golf event at 15 with victory at the Canadian Open in 2012, the youngest in either gender to be crowned world No 1, reaching top spot at just 17, and the youngest woman to win a major at 18 after taking out the Evian Championship. She's since taken her LPGA Tour wins to 15 (as of August 18) and became the only New Zealander to win multiple majors when she claimed the ANA Inspiration in 2016. Not to mention she's a silver medallist and supreme Halberg winner.

There are some athletes who transcend the term 'athlete' – the innovators, trailblazers who lead the way while taking your breath away. Add Woodman – the Black Ferns' sensational winger whose pace, strength and athleticism has set the standard in women's rugby — to that list. Woodman's accomplishments, in just five years since making her Black Ferns debut, speak for themselves: 2015 World Rugby Women's Sevens Player of the Year; 2017 World Rugby Women's Player of the Year; top try scorer in World Series history. The scary part is that she's only 27, and still has her whole career ahead of her. It's no wonder she was named the ninth most influential figure in rugby by respected magazine Rugby World, eclipsing star No 10 Beauden Barrett and All Blacks captain Kieran Read.

Women's league in this country took a giant step forward earlier this month – and it was appropriate that Laura Mariu was at the forefront. Mariu, arguably the most influential female player in the history of New Zealand league, was captain of the Warriors' Women team, as they made their debut in the new NRL women's competition on the first weekend in September. The 37-year-old Mariu, now a police constable, made her international debut in 2000 and has played in all five women's World Cups staged so far, helping the Kiwi Ferns to three tournament victories (2000, 2005 and 2008). She was made a member of the New Zealand Order of Merit (ONZM) this year.

The female face of modern New Zealand athletics, pole vaulter McCartney won the Rio Olympic bronze medal, her sheer gob-smacked delight splashed across her face. Only two women have ever vaulted higher outdoors than McCartney's 4.94m which she set in Germany in July. McCartney made a quantum leap at the national championships in Dunedin in early 2016 when she touched 4.80m and since then has been on a steady upward trajectory. Throw in her social media presence — her followers make her among the most marketable of New Zealand sports people — and McCartney is very much of the new generation of New Zealand sports best achievers and a signpost to future athletes.

Hubbard became the first transgender athlete to represent New Zealand when she was selected for weightlifting's Australian International at Melbourne in March 2017. She went on to become the country's first medallist at a world championships, earning silvers in the snatch and overall categories in the women's 90kg-plus division last December. Hubbard, who was formerly known as Gavin, had to meet International Weightlifting Federation and International Olympic Committee rules by demonstrating her testosterone levels were below a certain threshold for 12 months before getting the right to compete. She went on to represent New Zealand at the Gold Coast Commonwealth Games.

When the 16-year-old Sadowski-Synnott soared high into the South Korean air on February 22 it was good enough to earn her a bronze medal in the Big Air discipline at the Winter Olympics this year. It also brought an end to Annelise Coberger's 26-year reign as New Zealand's only Winter Olympic medallist. When the Games began, Sadowski-Synnott was merely one of a clutch of young winter athletes heading to PyeongChang with high hopes. But only one other athlete could match the performance of the Mount Aspiring student, aged precisely 16 years 353 days. Nico Porteous, at 16 years 91 days, overtook Sadowski-Synnott's place as the country's youngest Olympic medallist just a few hours later. Rest assured there are a pile of 12 year olds taking note of Sadowski-Synnott's achievement and thinking 'if you can do it...'.