The remarkable life
and tragic death of
Sonny Fai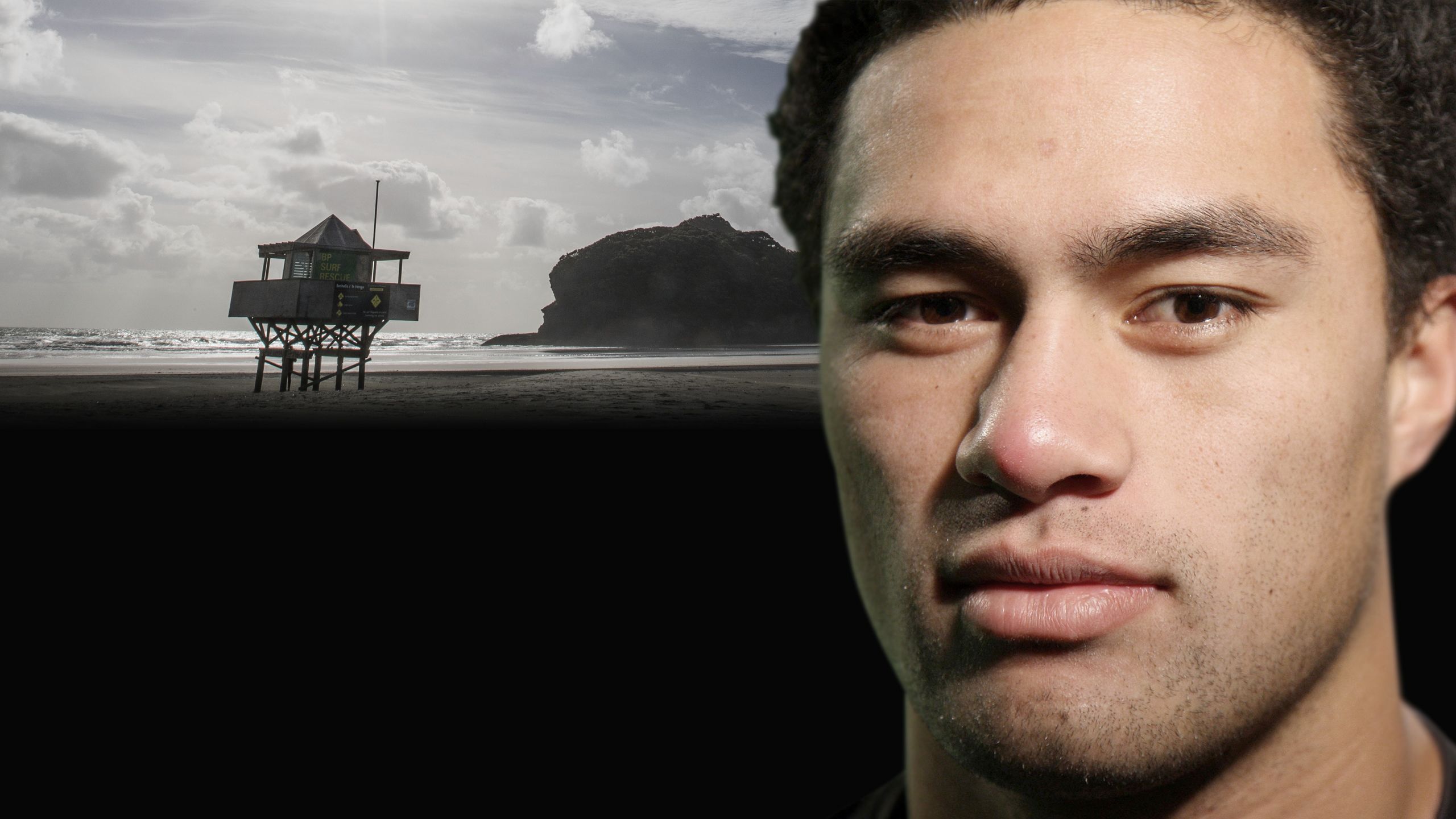 Gillesbie Fai locks his gaze on the arm of the couch.
Losing his thoughts in the intricate pattern on the fabric, he sits with hands clasped between knees, like he's trying to withdraw into himself. Beside him sits his sister, Colleen. She is reliving the confusion, panic and helplessness of watching her two brothers drowning in the Bethells Beach surf on a tranquil January evening.
Only Gillesbie made it back to shore that day. To see him sitting here nervously ten years later is to see a young man who has never made peace with that fact.
Gillesbie, who prefers to go by Lesi, is back in Auckland for the first time since he moved to Australia with his family six years ago. Back in Mangere, just a short walk from the weatherboard state house where he was raised with his six siblings. Back nestled among the familiar landmarks of Walter Massey Park - home of the Mangere East Hawks - and De La Salle College.
In this densely populated, diverse corner of Auckland, he is back where memories both comfort and sting.
Lesi left for Sydney when he was in his teens, he returns a father. His son, just 15 months yet robust and mobile, joins Lesi, bringing light and momentary levity to the room.
Above them on the wall of Colleen's Viola Ave home white lettering spells out the word "Aiga", the Samoan word for family.
Family was everything to Sonny Fai. Well, that's not quite true. There was room for church, for his Mitsubishi Lancer, for a burgeoning back-street tattooing practice and for league, lots of league. But underpinning it all was aiga. Always, even if it meant getting yourself into a situation that was both metaphorically and literally over your head.
Lesi says he is only here today because his older brother went back to save a 13-year-old from the relentless churn of the west coast waves.
"Went back to save me."
For Don Mann, the story of Sonny Fai's death doesn't start when he receives a discomfiting call from a young Ben Matulino as he's getting ready for bed.
It doesn't start later that night, when he arrives at 12 Courtenay Cres and sits dumbfounded among Fai's relatives, trying to process the fear and confusion around him.
It doesn't start the next morning, January 5, 2009, the first official day of pre-season training when, as the Warriors football manager, he has to communicate to the players their mate is missing, presumed drowned, and help senior staff decide what to do next.
For Mann, an ex-detective, the story starts on the day before the Warriors administrative staff broke for Christmas.
"There is a function you have to complete by the 31st of December," he recalls. "You have to submit all the names of the players that you want in the NRL Group Life policy. Each NRL club nominates their top 25 players. My last task before breaking up for the Christmas break was to submit our 25 players, and I remember putting Sonny on that list."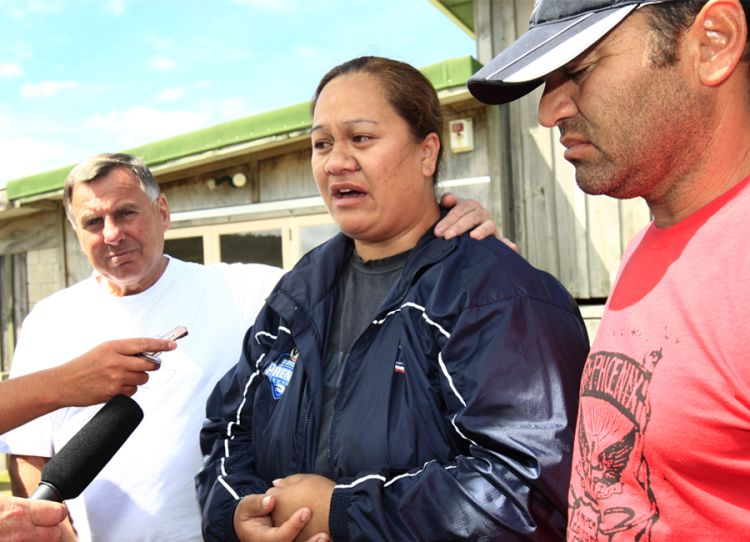 Fai was a fringe first-grader, so it was in some respects an arbitrary decision but Mann knew what most good judges at the club did: Fai was ready for a breakthrough year.
Mann's decision will give the large Samoan family a small degree of financial security. It will enable the Fais to leave Mangere East and relocate to Australia. One thing it couldn't do was turn back time and change a simple decision that Sonny made on that cloudless day.
"It was just a normal Sunday. We weren't doing much and then Sonny brought up going to the beach," Lesi says. "We were just like, 'Oh yeah, let's go,' and a few of our cousins went along as well."
A few short hours later, the extended family's lives had changed irrevocably and a rugby league club was left devastated. The Warriors have enjoyed the odd good year among the ordinary since that day, but the club remains haunted by his loss.
In a Sliding Doors world, Fai would have been at his peak as a player. He would possibly be remodelling his game from a devastating edge runner to a forward more at home in the middle of the park.
He would have been approaching 200 games, injury permitting, and his work ethic and unbreakably cheerful disposition would remain an inspiration to young players making their way at the club.
"He'd still be here. I don't think we'd ever let him go," says Jerome Ropati, the former Kiwis and Warriors centre who now works on the club's coaching staff. "I wouldn't be surprised if he was captain.
"For a young guy he wasn't afraid to [voice] his opinions. That is what probably separates him from Benny Matulino - he's a great player but he doesn't say too much. Sonny Fai, he liked to express himself."
Ropati brings up Matulino not just because he was a youth team contemporary of Fai, but because they were best friends, inseparable almost. They shared a Samoan heritage, roomed together on trips and even shared hair straighteners.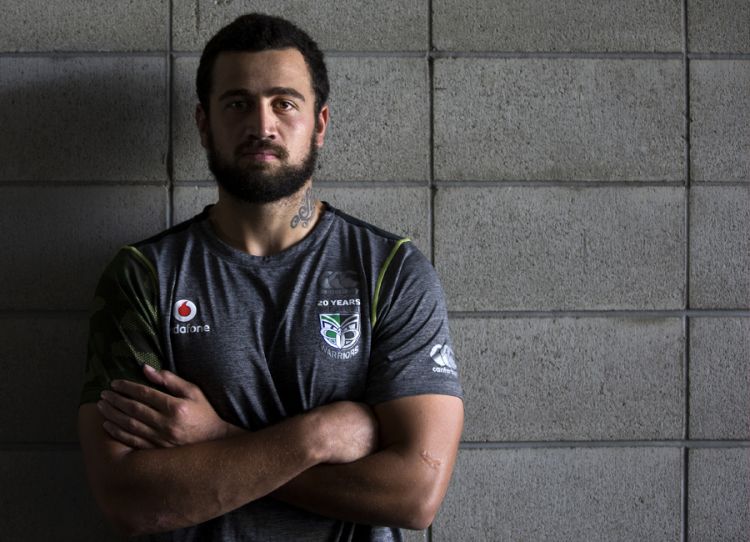 It was Matulino who the panicked Fai family first contacted when Sonny went missing. It was Matulino, who struggled to look older authority figures in the eye let alone communicate with them, who hung up on that call and nervously dialled the number of the Warriors' manager of football operations.
Mann was looking forward to an early night. Monday was the first day of pre-season training and he knew he'd need to get an early start to get the House of Warriors in order before players started arriving.
He took the call. Matulino mumbled something about the Fai family contacting him to say Sonny was missing. He had no details and at that point Mann thought he was dealing with a misunderstanding rather than anything sinister.
"And then, I dunno," Mann says, "I kept thinking about it. I said to my wife Louise, 'That was Ben, he never rings me.' Ben is a lovely, quiet young man, I don't think he had ever rung me about anything.
"I thought, 'There's something about this'."
So he called him back and although Matulino had precious few details other than Fai appeared to be missing, Mann didn't like the way he sounded. So he told Louise, also an ex-cop, that he was heading to the Fais' home in Mangere East.
Matulino called again. He had gleaned from the family that they had been at Bethells Beach and Sonny hadn't come home.
"I wasn't quite sure what missing meant - missed the car, went missing in the bush? I actually didn't think of drowning."
What Mann didn't know on that drive south from Auckland's eastern suburbs, was that a text had started to circulate among some of the players. It painted a grimmer picture than that of a kid who had carelessly missed his ride home.
"I can't remember exactly who sent the text but I do remember getting it," Ropati says. "It read something like: 'Sonny went out swimming, never came back in'."
So what happened that day at Bethells Beach?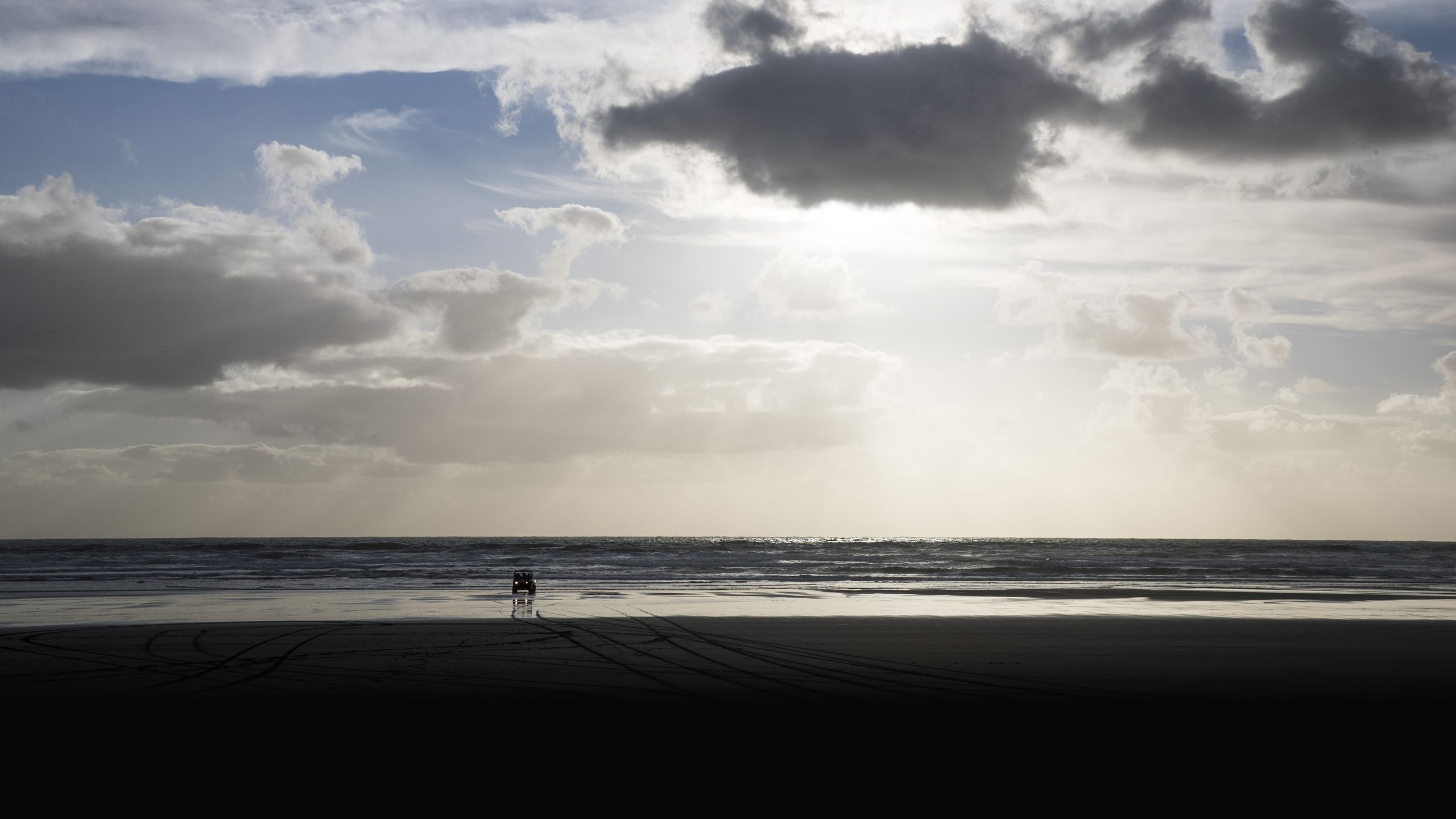 A coroner's inquest in August, 2009, blandly states that Fai is believed to have drowned and that no foul play was involved.
Under "Circumstances of Death", Judge Neil MacLean, the chief coroner, wrote: "Sonny Fai died on Sunday the 4th of January at Bethells Beach, when he succumbed to the surf conditions and drowned, despite extensive and intensive efforts at recovery."
The only recommendation was that the surf club and Waitakere Council, in conjunction with Telecom, pursue the possibility of installing a publicly accessible landline at the beach. Even with the benefit of hindsight, this would not have saved Fai.
The decision to go to the beach was Fai's. He made the call on a day where a southeasterly breeze prevented the temperature ever getting beyond the low 20s, although it felt much warmer.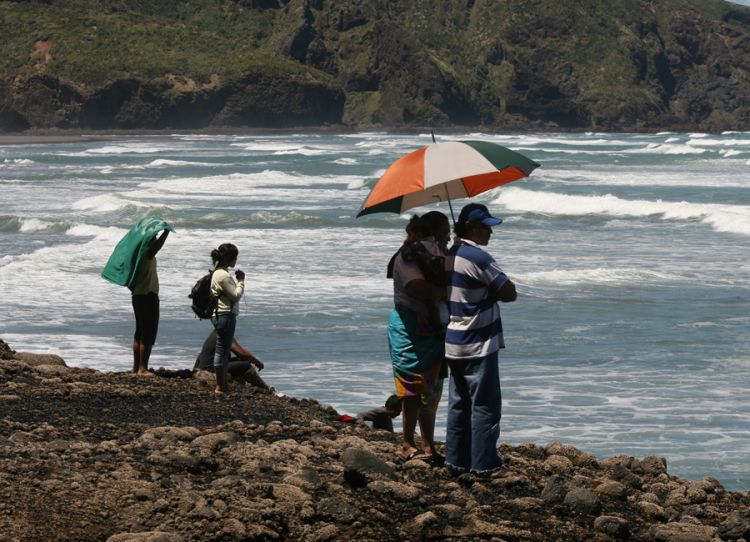 His older sister, Lalelei Fai Tupulua, who, at 10 years his senior, was more like a mother-figure to Fai, had a nagging sense of unease when Fai came to her asking for the keys to the van.
"Normally on a Sunday afternoon me and my husband would take him for runs, like we go to Maraetai Beach and he'll just run the sand there," she says. "That was the first Sunday that we didn't take him. I don't know why, but I just hate myself for not taking him.
"But he just begged and begged, and we ended up giving him our car keys."
Fai wanted to take his younger siblings and his cousins, who were visiting from Australia, to Bethells to show them how the Warriors trained. Colleen and Lesi were used to accompanying their brother on his missions. He would often drag them down to Massey Park at 5am to watch him run laps; one time he even convinced them to join him in the Warriors gym.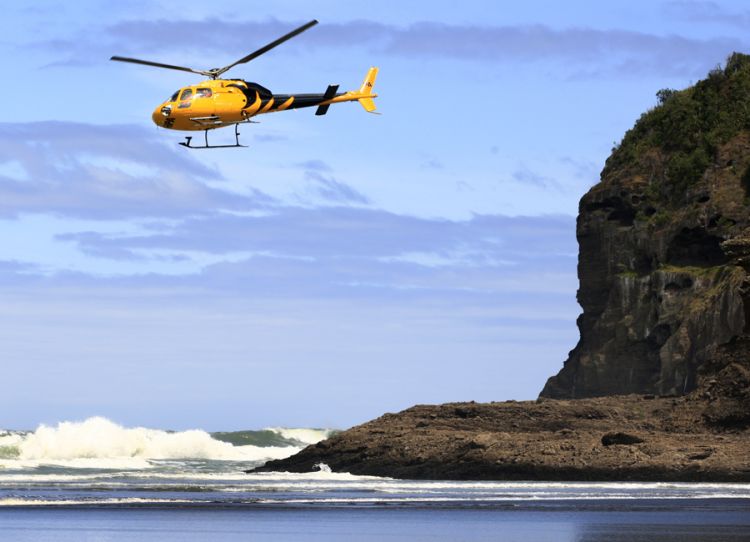 Bethells was a new experience.
"We had never been," says Colleen. "If we were to go to the beach we would usually go to Mission Bay or Maraetai."
This lack of familiarity would prove to be a critical component of the tragedy.
The Fais, after what Lesi says seemed like a drive that took forever, looked not to the water first but the hills.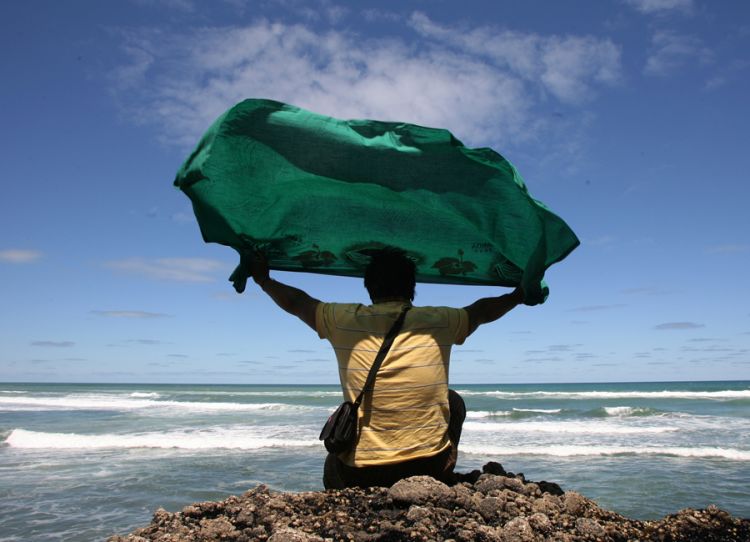 The Bethells dunes are legendary. They shapeshift over time as wind and foot traffic take sand from one place and deposit it elsewhere but one thing remains constant: they are more fun to go down than up.
For the Warriors, the dunes have long represented a special kind of hell. Each pre-season they conduct a session there. It's summer, the sun is hot, the iron-sand is hotter and there's no sympathy from the devils with whistles.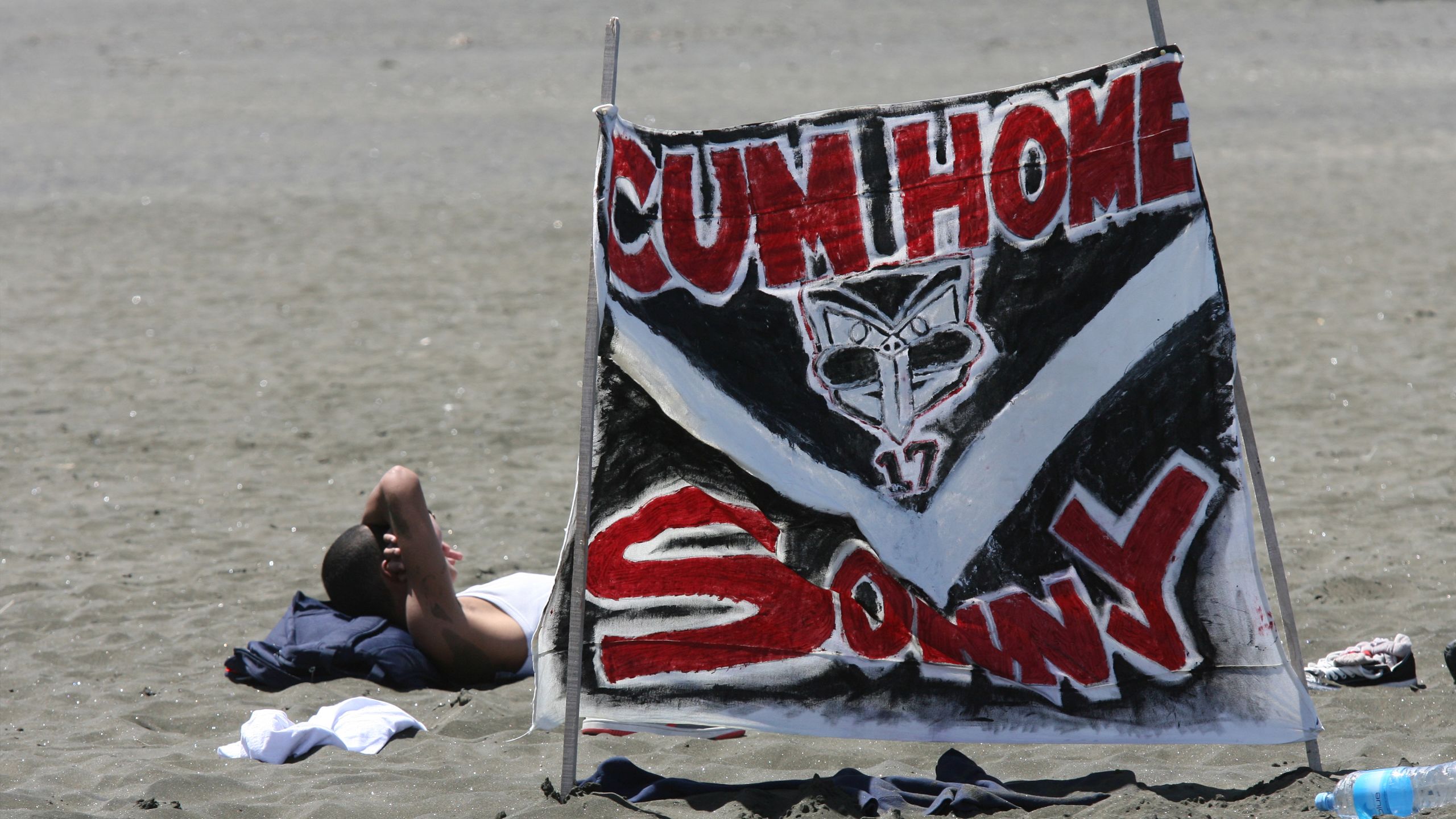 "They will take you to some dark places, those sand dunes," says Ropati. "You don't only look up, you look everywhere else - 360 degrees to different gradient hills, lengths, different depths. It is torture. No matter where you go the trainers will find some way to torture you. There's probably five or six hills and we did repetitions of each.
"Legs burning, lungs burning. You don't want to talk to anyone. But the thing with the dunes is it teaches you how to function in those dark times. It teaches you how to function under extreme fatigue."
Fai didn't need to run those dunes that Sunday, he'd be doing them soon enough anyway, but for 60 minutes he did. It wasn't to impress his coaches. He did it for no other reason than he thought it would make him a fitter player, a better player.
"Knowing Sonny… he would have pushed the limits to really fatigue himself and get ready for pre-season," Ropati says.
Leaving the dunes for the beach, Fai would have been exhausted. His legs would have felt like concrete columns and his heart rate and core temperature would have been greatly elevated. The shimmering water would have looked like salvation.
Those weary legs weren't prepared for the final, desperately unlucky mistake of Fai's life. Scanning the sea, he and his family chose a calm patch of water that seemed more inviting than the rolling, dumpy waves that were breaking on either side.
"At the time I didn't know what a rip was," says Lesi, an assertion repeated by Colleen.
As currents move on and off west coast beaches, rips form around low spots or breaks in sandbars.
The water flows away from shore and does so disconcertingly swiftly. Quickly you can find yourself further from the beach than anticipated. Good swimmers, those experienced in rip conditions, know the worst thing to do is panic and try to fight against the current.
Lesi was not a good swimmer, nor was he experienced. Neither was his brother.
"Sonny, being from the southside, didn't know too much about the [west coast] beaches," says Ropati.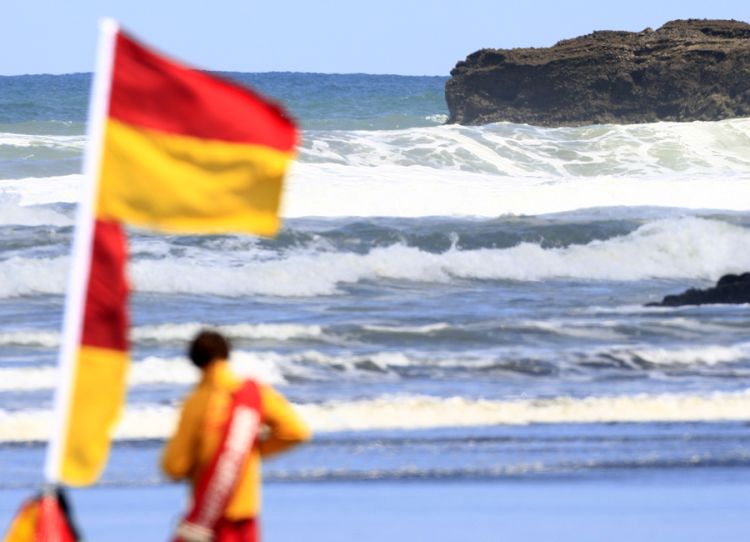 Strong swimmers are told to swim sideways, parallel to the shore, because rips are rarely more than 25m wide. Poor swimmers are advised to keep their heads above water and let the rip take you to its natural end, normally just beyond the breakers. From there you make a decision to either tread water and wait to be rescued, or swim sideways away from the rip before attempting to make your way back to shore.
The Fais knew none of this theory. They fought the current and, heavy-legged and tired, were quickly overwhelmed.
As they were dragged further away from the shore, the group, which also included Sonny's cousin Tone Lafoga and his father, Falaimo, became separated. The older men managed to fight their way to safety, but Lesi, at 13 the youngest in the group, was in big trouble.
"Sonny ended up swimming back and I can remember he was telling me, 'Just keep swimming, you gotta do this'," Lesi recalls, shifting his large frame uncomfortably.
"He was trying to push me up. I was drowning, I kept going under the water. He kept saying, 'Go with this wave now,' and I didn't go because I was like, 'I can't swim.'
"He goes, 'You better do it'."
Lesi recalls only snippets of what happened next. He remembers being pushed through the water by his brother before being wiped out by another wave. When he resurfaced he was certain Sonny was right behind him.
And then, darkness.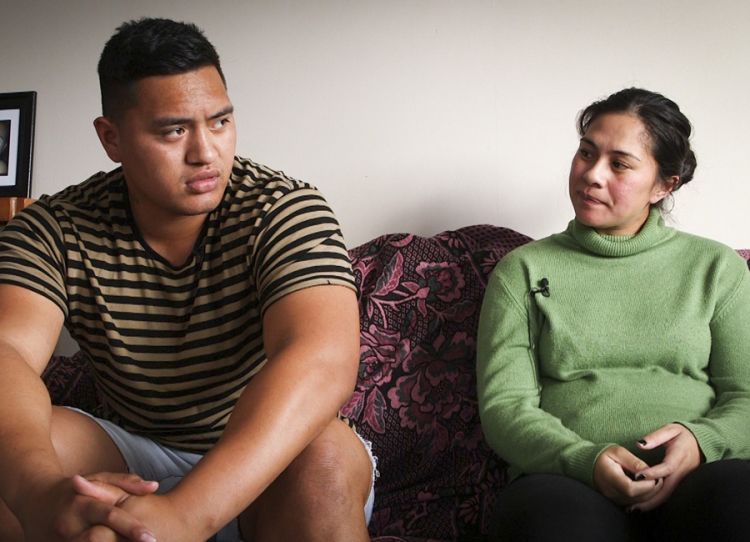 "I kept passing out, I was swallowing so much water and I was like, 'I think I'm going to die now'."
Colleen, who was watching in terror, fills in the gaps. She watched Sonny and Lesi, overcome by panic and exhaustion, struggling to stay afloat in the surf before they disappeared from sight.
The next few minutes were a blur of chaos and confusion. No one knew what to do. One cousin raced to the lifeguard tower to find it was locked for the day, others stayed in the shallows desperately scanning the waves for the brothers.
"I was screaming because I was so scared. My cousins, my aunties, everyone was crying," says Colleen.
Drawn to the rocks to the right of the lifeguard tower, Colleen noticed someone floating lifelessly to shore.
Lesi.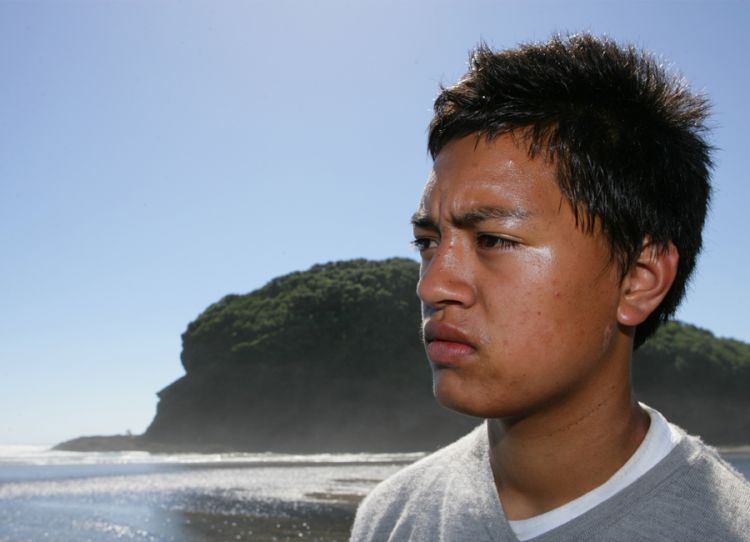 The rip at Bethells can split both left and right and this is what it did, pushing the cousins left and Sonny and Lesi to the right towards the northern end of the beach.
Colleen pulled her unconscious brother from the water.
"I was slapping his face and I was like, 'Les, Lesi, where's Sonny?' He kept saying, 'He's behind me, he's behind me.' It took him about five minutes to fully regain consciousness and when he saw that we were all screaming and crying he asked what was wrong."
Hearing the news that Sonny had not returned was enough to shock Lesi back to his feet. His cousins had to restrain him.
"I wanted to run back into the water. I didn't care if I died," he says.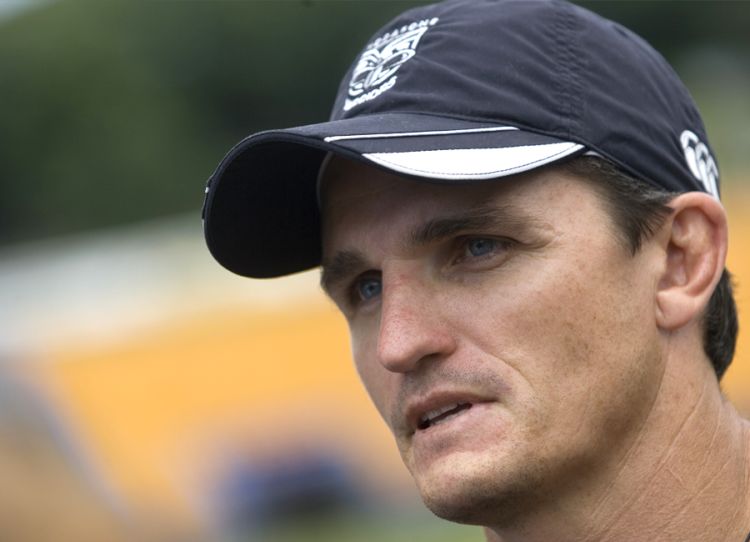 As the events that would lead to the tragedy were being put in place, Ivan Cleary was at high altitude crossing the Tasman.
Having spent Christmas and New Year's in Sydney with family, the coach of the Warriors could have been forgiven for thinking the new season was coming around too quickly. The sight out the window momentarily cheered him.
"It's a really vivid memory," he says. "We were coming in on the west coast and the water was crystal clear. From my memory that hardly ever happens, normally it's very rugged. It was so beautiful and sunny, and I just remember thinking, 'Wow, it's a beautiful afternoon out there.' Obviously, the horrible irony was that's where Sonny was."
Cleary grew up in the hard-nosed school of Australian league, where wins and losses are the only true measure of success and affection is hard-earned and often fleeting.
Fai was different, though. Disarming even.
"He was just such a big personality. As we're talking now I can still see him laughing, hear him laughing. That's just my everlasting memory of him. It didn't matter what was happening - good, bad or indifferent - he would end up laughing somehow.
"He was very humble, he had a lovely nature, got on with everybody, was really keen to learn."
Fai's reputation at the club was initially forged in iron. Before first-graders like Ropati and coaches like Cleary got to know the person, they heard about the prodigious weights he was lifting in the gym.
"He was benching something like 170kg. For a young guy like that it hurts," Ropati says. "I thought, 'I've got to see him, see what he's like'."
There was a lot for the coaches to like.
"I have been in the game for 25 years and I honestly don't know if I've seen anyone physically better equipped for rugby league than Sonny," Cleary says. "Big, incredibly strong - he was unbelievable in the gym - very fast. Not just fast for a big guy, but fast for anybody.
"He didn't quite know how to use it and that can often happen with the Polynesian boys. They probably come through the junior ranks being bigger and faster than the other kids, but they haven't necessarily developed that game sense or maturity, or all around hardness."
In truth, that dedication wasn't always evident. His talent and size had caught the attention of Warriors scouts early and he had signed a three-year scholarship contract before his 15th birthday, but through the age groups at Mangere East, a club with a rich history of producing Polynesian talent, Fai was affectionately regarded as a "show pony".
While teammate Frank-Paul Nu'uausala - who played 184 NRL games for the Roosters and Canberra before transferring to Wigan in 2016 - displayed a single-minded work ethic from his early teens, Fai was more about having fun with his mates.
Sykes points to a photo he and Avalina Cook - the team trainer, physio and daughter of coach John - say epitomises Fai. The under-15s had just played a game. The boys are muddy, bedraggled but there is one boy at the back with his arms round his mates and a grin from ear to ear. Even at that age and with an unsophisticated haircut it is immediately identifiable as Fai.
"He joked and he laughed and he played around a lot but when times were serious he was right there," Cook says. "Did dad think he could be potentially a star? He thought all of them would be. Their backgrounds weren't great but they shone together."
Fai's background - his Samoan roots and Mangere East upbringing - are integral to his story.
His parents, Falelua and Tausili, were just two of thousands of Samoans who uprooted their island lives to seek work and education opportunities in New Zealand. Of the close to 150,000 New Zealanders with Samoan heritage, the majority live in Auckland.
In the Mangere-Otahuhu Local Board area, the Pasifika population is estimated to be three times higher than European or Asian populations. It is also one of the country's poorest areas, with high levels of unemployment and public health issues.
"In Mangere we have a lot of families that don't have a lot," Cook says. "These boys came from caring, loving families. They just didn't have a lot."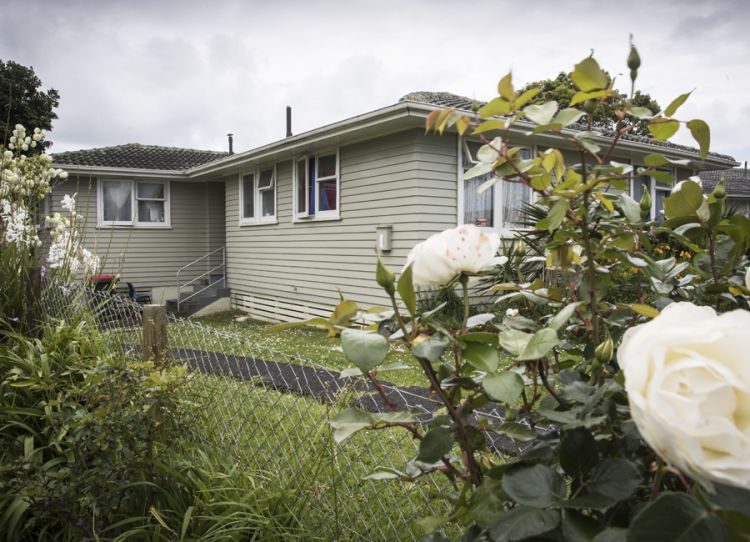 Courtenay Cres, where the Fais lived, encapsulates the neighbourhood in one small ribbon of road. The houses are modest and the small yards a mix of cared-for and unkempt. Just around the corner stand two Samoan churches and from there you cross Buckland Rd to sprawling Walter Massey Park, the home of the Hawks and for many kids, an avenue of hope.
"They [the Hawks] gave them strength, they gave them a chance," Cook says. "My dad imprinted on them his skills, life skills. How to be a man in the sense that you look after your family."
Like any group of kids, some moved, some drifted away from the sport and some just weren't good enough. After cruising through his early years, Fai picked up John Cook's message and ran with it.
He went from talented tearaway to can't-miss prospect seemingly overnight. That brought a different set of pressures: he was now expected to be the chief family provider.
At Mangere East or with the Warriors he was the eternally smiling prankster, the life of the training. At home, the mask could slip. Sitting in his room, Colleen and Lesi would sometimes catch Superman crying.
"That's the side that he didn't want anyone to see," Colleen says. "There were times when he would come home and he wouldn't want to talk. He was just tired. It was a lot for him at a young age.
"He'd go to school, come home and change, go straight to training with the Warriors. There [were times when he] broke down in front of us, and me and Lesi would sit there and try to comfort him. After five minutes he'd be himself again."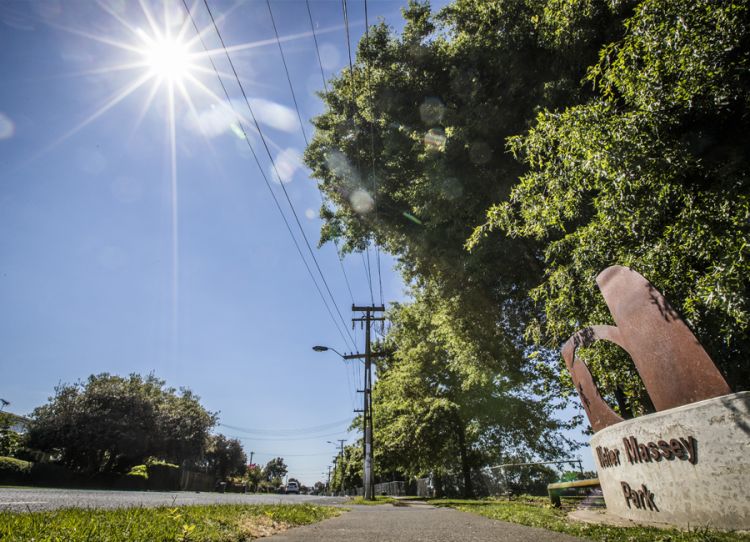 It's a phenomenon Sykes, a reverend who established Mangere East Family Services in the 90s, sees too often. While sport is a hugely positive influence on Pasifika youth, it also has a shadow.
"It's the weight of expectation that I'm sure all the Pasifika boys face: the extended family for which you're expected to provide. For some of the boys that's too much."
Sykes believes this pressure drives some to the brink of suicide and beyond. Others pack up and leave for Australia.
"A lot of these boys won't be coming back to New Zealand … the expectations are too tough."
Colleen, the closest to Sonny in age, lets slip a secret.
"This was the end of 2008, me and Lesi were in the room and he showed us this contract … [A Sydney club] offered him a contract to move to Australia and I remember him asking us if we would move as well."
Colleen and Lesi, who now calls Perth home, said no. Aiga won, and Sonny stayed.
There's one more thing to discuss before leaving Mangere East and the Hawks - the time Fai nearly died.
Playing for the under-15s in miserable conditions, Fai wasn't his usual ebullient self.
"He was really unfocused," Sykes remembers. "He played the game with all his guts but not his usual energy."
Says Cook: "When the game finished he just broke down. It was a breakdown of everything. He shut down. His breathing got really, really heavy. He started shaking viciously. And he was cold.
"We went into hyper mode. We grabbed everything we could, wrapped him up, chucked him in a car and the whole lot of us went up to that hospital."
Doctors worked to control Fai's temperature and stabilise his breathing. Meningitis was suspected but ruled out according to family. Whatever caused the fever, it came close to shutting down his internal organs.
"It was very touch and go," says Sykes.
Also at Middlemore Hospital were his teammates, wet, cold and covered in mud. None wanted to leave.
It was that sort of team. And he was that sort of person.
Fai's next brush with death had no happy ending.
When onlookers raised the alarm close to 20 minutes after Fai had gone missing, Bethells Beach lifeguard Bryn Grant-Mackie knew in the pit of his stomach it would be a recovery mission, not a rescue.
"In those conditions, 15 minutes is probably about as long as you'd last, half an hour you're pretty much looking for a body," he says.
Grant-Mackie, a keen league fan, had no idea who he was looking for. He would learn the next day it was one of NRL's hottest prospects, but fate was already making itself known - this was his first patrol as a qualified lifeguard.
"I had just locked up the club and was having a barbecue and a few beers on the beach. I was thinking, 'Well that's the first one under my belt.' Then I heard someone yelling out that some kids were drowning."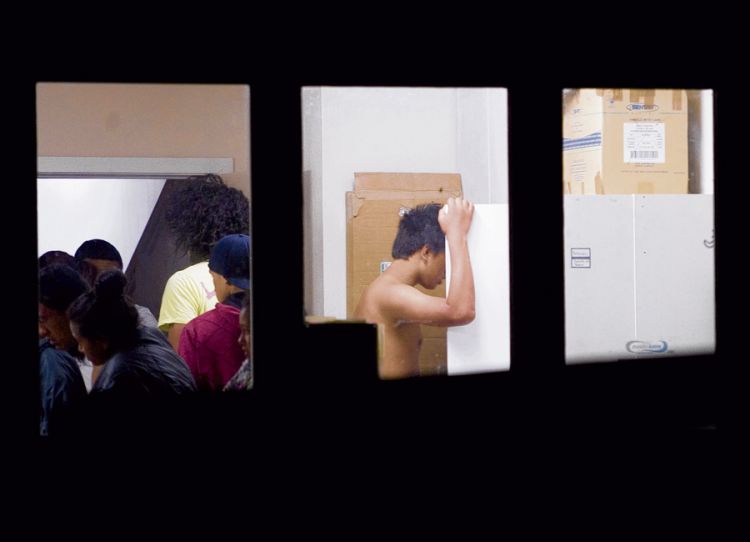 The surf club is set back five minutes walk from the beach, behind the river that snakes its way to the sea. It was one of the many factors that slowed the response to the emergency.
The lack of cellphone coverage, the deserted nature of the beach at that time of night, the delay in being able to launch the Inflatable Rescue Boat (IRB) that was locked away in the shed with its engine cooling, all conspired to make the wait for help excruciating for the distraught family.
"We were so angry, to be honest, with the lifeguards. They brought out the boat and they were trying to get it started and it didn't work … we could see it was getting dark," says Colleen. "We were screaming at them. We knew they were trying their best, we were just angry."
Grant-Mackie estimates another 20 minutes had passed by the time he and Dean Maddaford, a local lifeguard, were bucking their way through the waves in the IRB. They started a grid search, working their way north with the current in ever-expanding circles, while being buffeted by increasingly angry seas.
"We believe we saw him, but if you can imagine trying to get a sock out of a washing machine, especially if you're in the washing machine as well - it just tumbles around," says Grant-Mackie. "Whether it was him or not, or whether it was a dolphin or lump of seaweed, we're not sure."
A second IRB was launched and a helicopter arrived to assist, but there were no further sightings - imagined or otherwise - of Fai.
The conditions became too dark and dangerous to continue. The search was called off at 10pm.
A different kind of darkness was taking grip inside the surf club. Lesi, barely in his teens, and Colleen, only a few years older, were struggling to manage their emotions - grief, guilt, anger, shock.
But mostly fear.
They had lost their big brother and, in their young minds, it was their fault: they had lost Sonny.
"[The lifeguards] were telling us, 'Call your parents, you should call someone.' But we didn't want to call anyone," Colleen says, looking to Lesi. "We were so scared. We didn't want my mum and especially my dad to know what had happened."
That devastating phone call was eventually made to their mother, Tausili, who was brought to Bethells.
"The first thing she called out was Gillesbie, because Gillesbie is her baby. He came from the back and he said, 'Yeah, I'm here.' She stood there and said, 'So where's Sonny?' No one said anything to her. She asked again and no one said anything.
"Then she fainted."
Going home did not bring any comfort.
"The first thing Dad said to us was, 'Where's my son'?" Colleen recalls.
The haunted look on Lesi's face still sticks with Don Mann, who had arrived at 12 Courtenay Cres at the same time the Fais were returning from the beach.
As he got out of his car somebody pointed to the van that had just arrived and told him to speak to them.
"I walked up to the front passenger seat and the person sitting there was Gillesbie, the younger brother that Sonny saved, but I didn't know that at the time. I said in quite a stern voice: 'Where's Sonny? What's happened to Sonny?' I'll never forget the absolute look of shock on Gillesbie's face when I approached him. Shock and fear."
If Matulino's calls had given Mann minor cause for concern, now he was in no doubt something serious has happened.
"You could just tell by the fear of god in this kid's eyes."
Mann is still deeply affected by the hours that followed. In the retelling he will stop and leave the room to compose himself. It affects him to this degree because, one, like everyone, he loved Sonny's personality and, two, because in the immediate aftermath he couldn't let his guard down.
He is the ex-cop and the Warriors football manager. He is also Pasifika and the logical conduit between club and family. Mann has to have his game face on. Others can cry, others can remove themselves when it gets too tough - he can't.
Entering the home, Mann is struck by an image that will stay with him forever: cross-legged on the floor sat the elders in a circle, being led in prayer by Sonny's father Falelua, above them on the wall were two big pictures - Jesus Christ and Sonny Fai.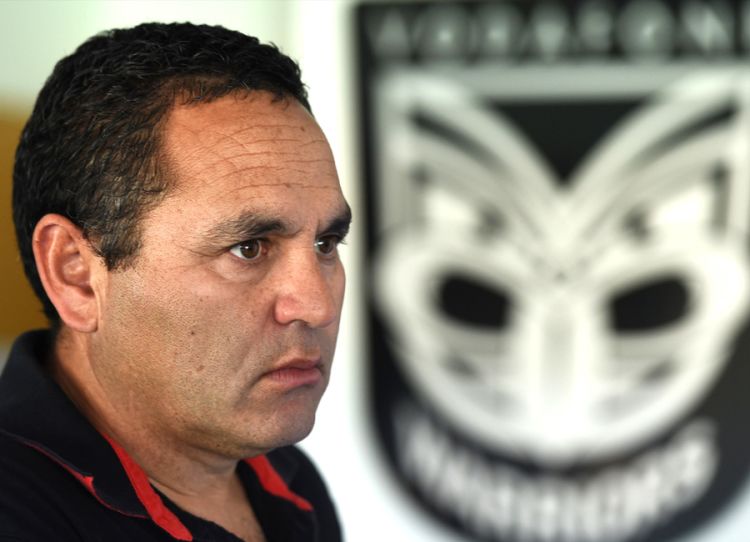 "Sonny was very much a hero and worshipped in the family," Mann says. "Sonny's dad spoke about how, 'We'll go back and we'll find Sonny,' and how he is still alive and God is watching over him."
Mann finds an opportunity to leave the room and talk to Lalelei and her husband. For the first time he gets a sense of what has happened, but Lalelei is confident Sonny has got to safety at the back of the large rock that protected the northern end of the beach. They just need to get out there in the morning and collect him.
Mann remains calm and positive on the exterior but inside he is in turmoil.
"I knew he was dead and he had drowned in the surf. But the family still had faith and they were praying that were going to find him tomorrow."
There is another cultural element Mann has to deal with, one that makes him deeply uncomfortable: the family is scared of him. This man who has turned up in a Warriors' branded car is a man of authority and importance. They have let him down.
"There was certainly a feeling from the family that they thought they were in trouble because, 'We've lost Sonny, we've lost one of your players, one of your star players'."
Mann has a difficult balancing act. He is dealing with a deeply religious family who are asking God to keep their son alive while believing they are in serious trouble with the Warriors. He has to remain pragmatic, yet sensitive.
He returns to his car, the only quiet spot he could find, and starts making the sort of calls nobody wants to receive.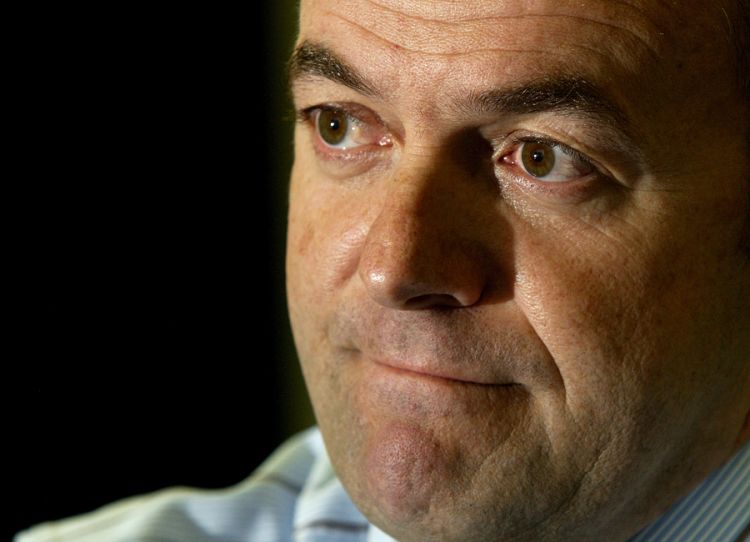 He rings Cleary and Wayne Scurrah, the chief executive of the club.
"I tried to make it as matter-of-fact as possible," Mann recalls. "Sonny's dead, we need to meet in the morning."
The one call that doesn't get through is to Richard Becht, the long-time league reporter turned Warriors' communications manager. Seven months earlier he had lost his 47-year-old wife Robyn to cancer. He is still on leave and enjoying some beach time with his daughters in Pauanui. He wakes at 6.15am on January 5 to "six or seven missed calls" from Mann.
Being the time of year it is and the hour of the calls, Becht assumes a player had got himself into alcohol-fuelled trouble and he is going to have to use his skills to troubleshoot the inevitable media frenzy.
Becht gets through to Mann, who has been to Bethells at first light to see the "hopelessness" of the situation before heading to the Warriors.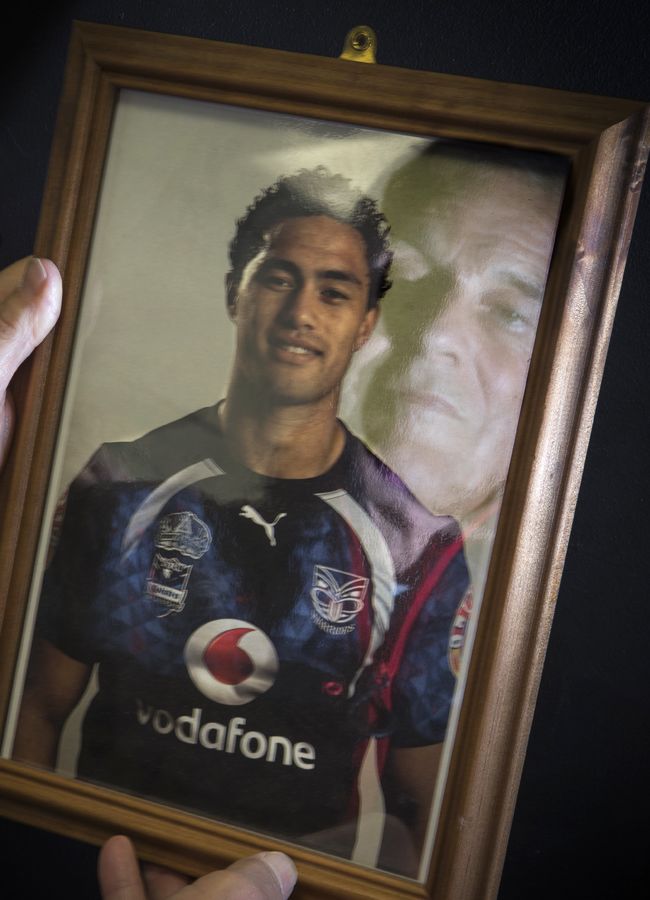 "He just had to tell me bluntly that Sonny had been lost at sea," Becht says. "It was one of those moments in your life when you're just rocked. You don't expect anyone at the club to die; clearly not a player."
The players, some of whom only found out that morning, head to Bethells to assist the search.
"We didn't know what we were doing, or what we'd do if we found Sonny," says Ropati.
But they were doing something. They spend a lot of time with each other in silence. The day, and those that immediately follow, feel surreal.
Becht, meanwhile, has the delicate task of satisfying the media's demand for information while working with little himself. He recognises the public needed to hear from the players to get a sense of how it was affecting the club.
Steve Price, the veteran Australian who had seen more than most in his storied career, is the obvious frontman.
"I said to Steve, 'It would be nice if we can get someone to talk to the media and I think now maybe if you're up to it, if you really think we can, we should'," Becht says. "I got Steve to meet a throng of media and talk to them about representing the team's feelings, his own feelings to a degree and just how shocking it was.
Price is a stoic and capable handler of the media. He is doing well.
"Then someone asked Steve, 'How are you coping?' He just broke down, he absolutely broke down. It was really tough."
In a week of harrowing images, the sight of a renowned hard man reduced to a quivering wreck remain indelible.
"I was welling up because as a human being you've been at this club, you've been around these players and the people at this club and you've seen a person like Sonny come in," Becht says, "young, vibrant person ..."
On the field, 2009 turns into a lost year. Fai's death overshadows everything.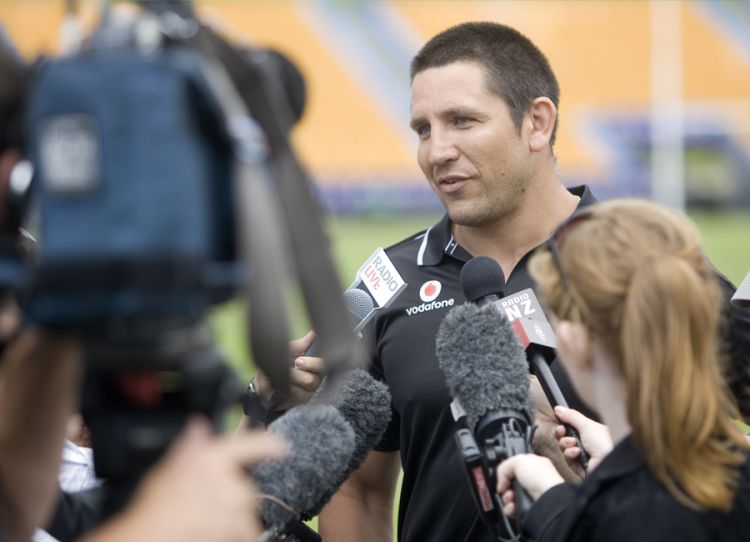 The club attends his memorial service as one in Otahuhu. It is a culture shock for the Europeans, who are not anticipating being treated as guests of honour.
"I could see looking around at the team and the staff and those that hadn't experienced Polynesian culture that they were thinking, 'What the heck is going on here? We're here to remember a loved one, but this is actually about us'," Mann recalls.
"During the day I talked to Ivan and a few others saying, 'Relax, sit here and go with it'."
The Warriors lose a few tight games early in the season and never look like replicating 2008, when they finished a game short of the grand final. Many expect the Fai tragedy to provide a spur for the players, but Cleary suspected it would have the opposite effect.
"Occasionally we would have a motivational speaker before a game, and if it was someone that was extraordinary in terms of the odds they were overcoming - it might be a disabled person doing extraordinary things - they would almost feel guilty about it. That, 'Hang on, all we're doing is playing football' mentality.
"It always seemed to backfire, so I stopped doing it. It didn't have a motivating effect. [The Pacific Island] boys just felt so humbled by these guys and felt what they were doing wasn't important. I dare say Sonny passing away had a similar effect.
"Sure, they were trying to go out there and honour his legacy and his family's legacy, but at the end of the day they were just playing football and possibly felt guilty about the fact that they were and Sonny, with his incredible future ahead of him, was cut short so unfortunately and so unfairly."
There's an ethereal quality to Bethells Beach.
When the wind whips the shoreline, the sand swirls and dances at your feet. In these moments the iron-sand blanket takes on the appearance of a living, breathing organism.
In the months after Fai's disappearance, his family continued to make the daily pilgrimage to Bethells. To the relentless, percussive soundtrack of the waves, they walked that shimmering black strip hoping Sonny would materialise.
"Every day I'd be walking that beach I'd be crying. It was just hard. Just being out there and looking out wondering what had happened to him," says older sister Lalelei Fai Tupulua.
"All we wanted was to find Sonny."
They came to realise, yet never fully accept, he was forever lost to the sea.
That Fai has never been found is what pains his family the most. It meant there could be no burial ceremony, an important part of Samoan funeral custom, no grave to visit, no closure.
The coroner's ruling in August 2009 cleared the way for an insurance pay-out from the NRL, which helped Fai's parents into a home of their own in Mangere, but it could not bring peace to the family.
A year later Sonny's father Falelua walked away from it all, packing up and moving to Sydney, and soon the family followed.
"When Sonny went missing, Mum and Dad, a piece of them just went missing too. It was like a big part of our family just died," Lalelei explains.
"It broke our family, but I think it broke Dad the most. We're still trying to pick up the pieces. It's been nine years and we're all still trying to move on."
In many ways the club is too.
Eventually all those who knew Fai well and even those merely acquainted will leave the Warriors. Matulino this year will take the field in a Wests Tigers jersey, playing once more under the tutelage of Cleary.
Mann has long moved on, working these days for Auckland Council events arm Ateed. Price is retired and living back in his native Australia.
Those like Becht and Ropati remain, but nothing lasts forever.
The next group that comes along will learn about Fai. They may marvel at his bench press exploits, but the connection will not be as strong - it can't be.
But the family will ensure that, in spirit and name at least, he lives on.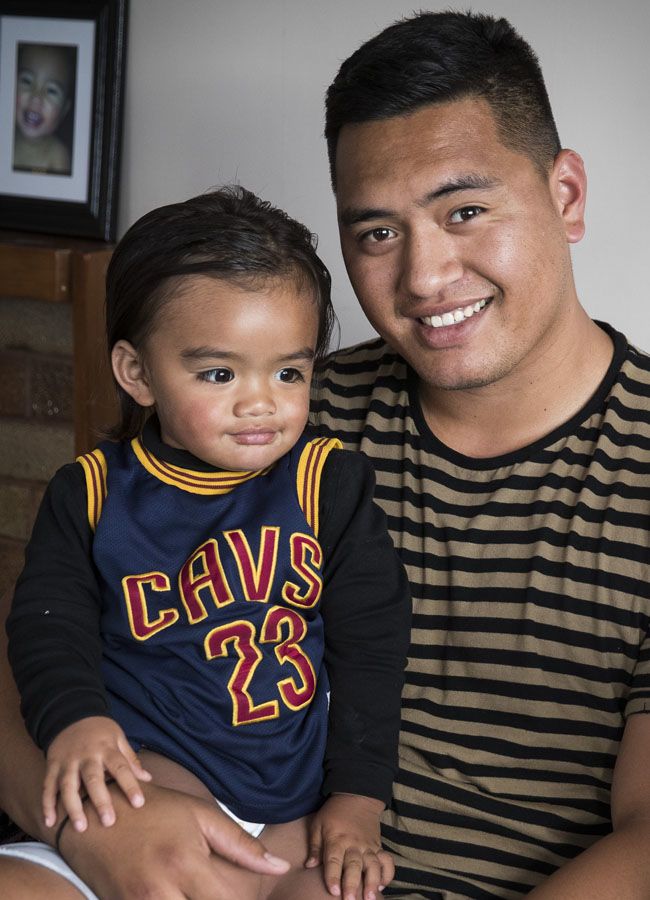 Remember back to the lounge in Viola Ave. To Lesi. To his son, the boy who lit up the room with his ready smile and playfulness.
The boy whose very existence owes everything to the man who saved his father.
He has a short name that says an awful lot.
His name is Sonny Fai.
Credits
Words: Dylan Cleaver and Dana Johannsen
New pictures and video: Greg Bowker
Design and Graphics: Paul Slater
Opening portrait: Andrew Cornaga, Photosport
Other additional pictures: AP and New Zealand Herald