New Zealander of the Year 2019
THE NOMINATIONS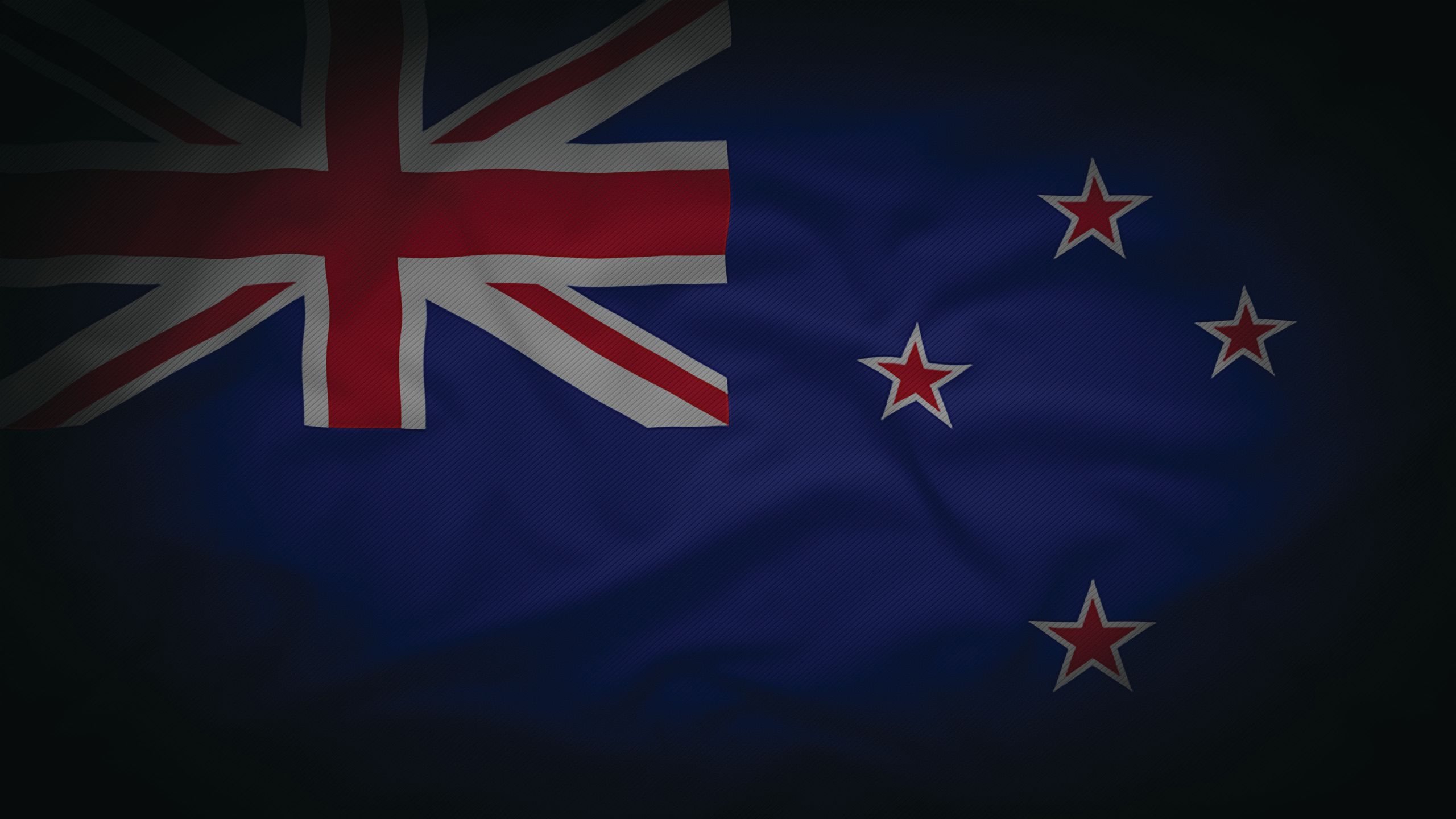 They were the people who made us proud to be Kiwis this year. We've marvelled at their courage, admired their talent and persistence and we've been moved by their kindness. As always it's been a tough choice - but these are our 10 finalists for the Herald's New Zealander of the Year award in 2018. We'll announce the winner on Saturday, on nzherald.co.nz and in the Weekend Herald.
Eva McGauley
1999-2018
"She has left a legacy and I hope our young people will be inspired to carry it on"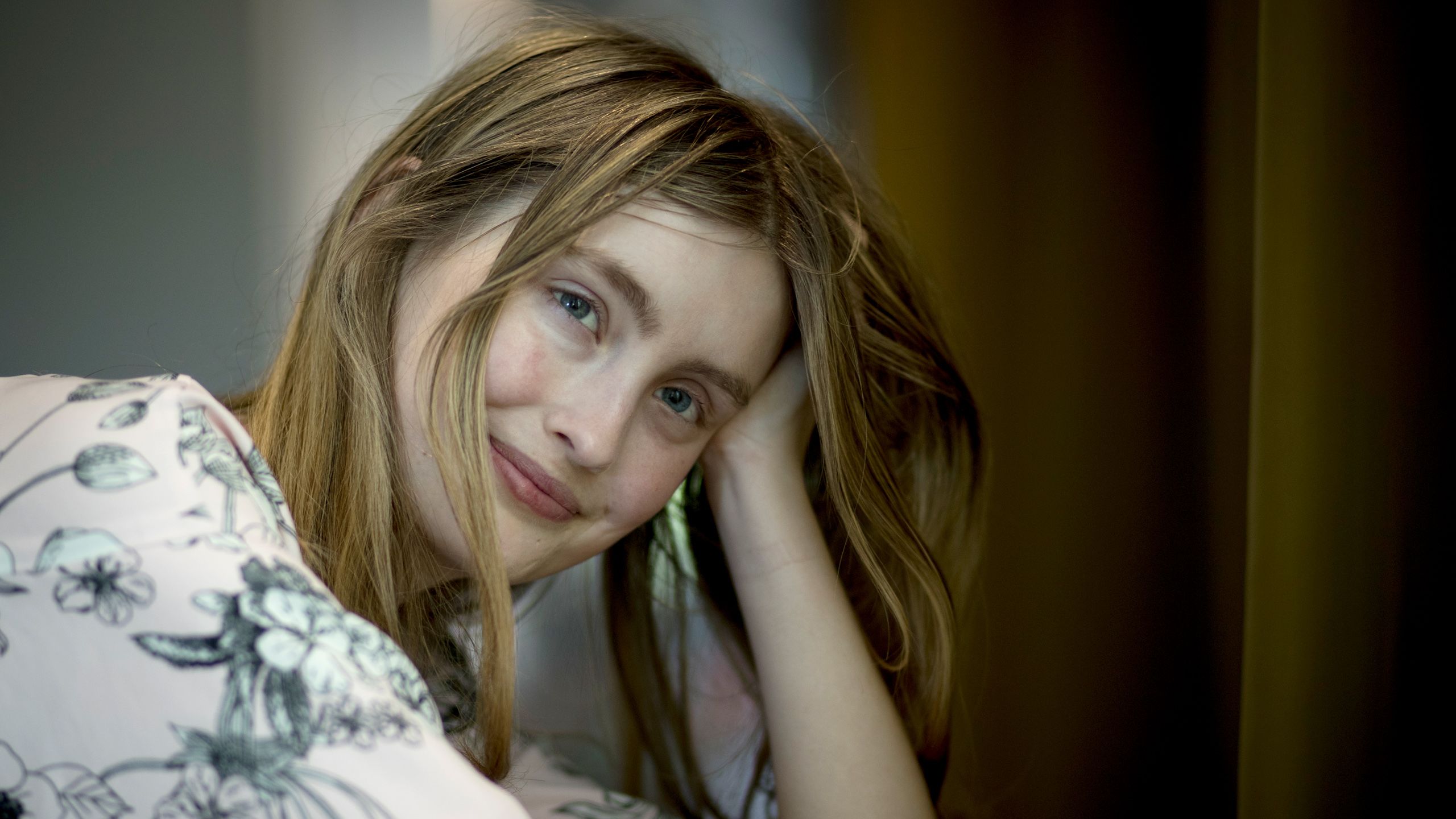 Eva McGauley was a fighter.
She fought for a better world, selflessly throwing all of her energy into stopping sexual violence and supporting survivors.
The young Wellingtonian became a member of the Wellington Rape Crisis centre at 13, and later raised more than $70,000 for a sexual abuse assistance programme, and even set up her own charity Eva's Wish.
But while she spent much of her life fighting for others, she had an even bigger battle of her own.
When Eva was 15, she was diagnosed with nasopharyngeal carcinoma, a rare type of head and neck cancer. It was terminal.
Rather than let her illness define her, the Wellington teen continued to fight for others, continuing her charity and advocacy work, and in doing so becoming an inspiration in New Zealand and around the world.
In May she had travelled to New York where she attended an exhibition as one of the subjects of the book 200 Women: Who Will Change the Way You See the World.
She appeared alongside New Zealand national sexual violence survivor advocate Louise Nicholas, who called her a "hero".
Eva had been nominated this year in the youth category for Wellingtonian of the Year, and also met Prince Harry and Meghan during their recent royal tour of New Zealand.
This year even she started a Bachelor of Arts majoring in political science at Victoria University.
In November Eva lost her cancer battle, but she won a war, inspiring a generation to carry on fighting sexual violence and supporting survivors.
Eva's mum Kate Hardwick said her daughter would have been thrilled at the nomination.
"I am really proud, slightly in awe, of Eva. She knew who she was, and what she wanted.
"She was able to translate that into action, and because of her skills and the networks she built, she was actually able to do something, to walk the walk.
"Everybody who knew her, misses her."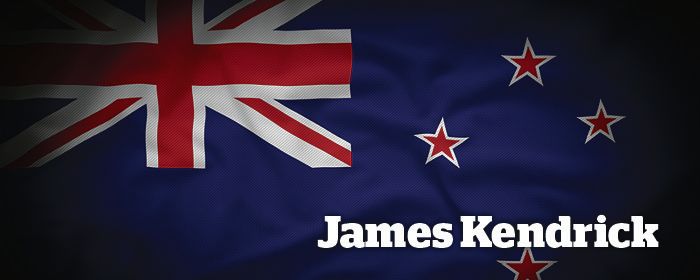 It was 4pm in the middle of winter but James Kendrick didn't think twice when he saw a Palmerston North Girls' High School player go down after being injured in a tackle during the game he was refereeing.
He lay down next to her on the cold, wet paddock wearing only shorts and a t-shirt  and held her neck still while calming her down.
There the Dannevirke man stayed for an hour until the rescue helicopter arrived to fly her to Middlemore Hospital.
His actions drew praise and admiration from spectators and players.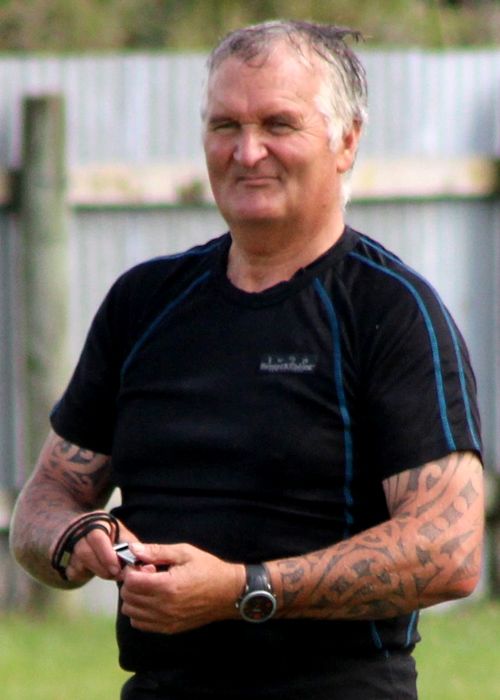 "It was a cold day and it was getting dark. I was absolutely gobsmacked by his response and, in my mind, that girl owes her life to him and on that day James was my hero," spectator Jinny Kean said at the time.
But to Kendrick, a St John first responder and member of the Dannevirke Volunteer Fire Brigade, he was only doing what he hoped anyone would do.
Being nominated as a finalist was humbling, he told the Herald.
"I just happened to be the ref on the day, I had the skills. At the end of the day I was singled out but I couldn't have done it without the help of the rest of the people there on that day."
As for the injured player, she had made a full recovery and was planning to play rugby again next year, Kendrick said.
Anne-Marie Brady
"Oh gosh yes. I've been so touched and overwhelmed by the amazing support I've received from New Zealanders in all sorts of roles,"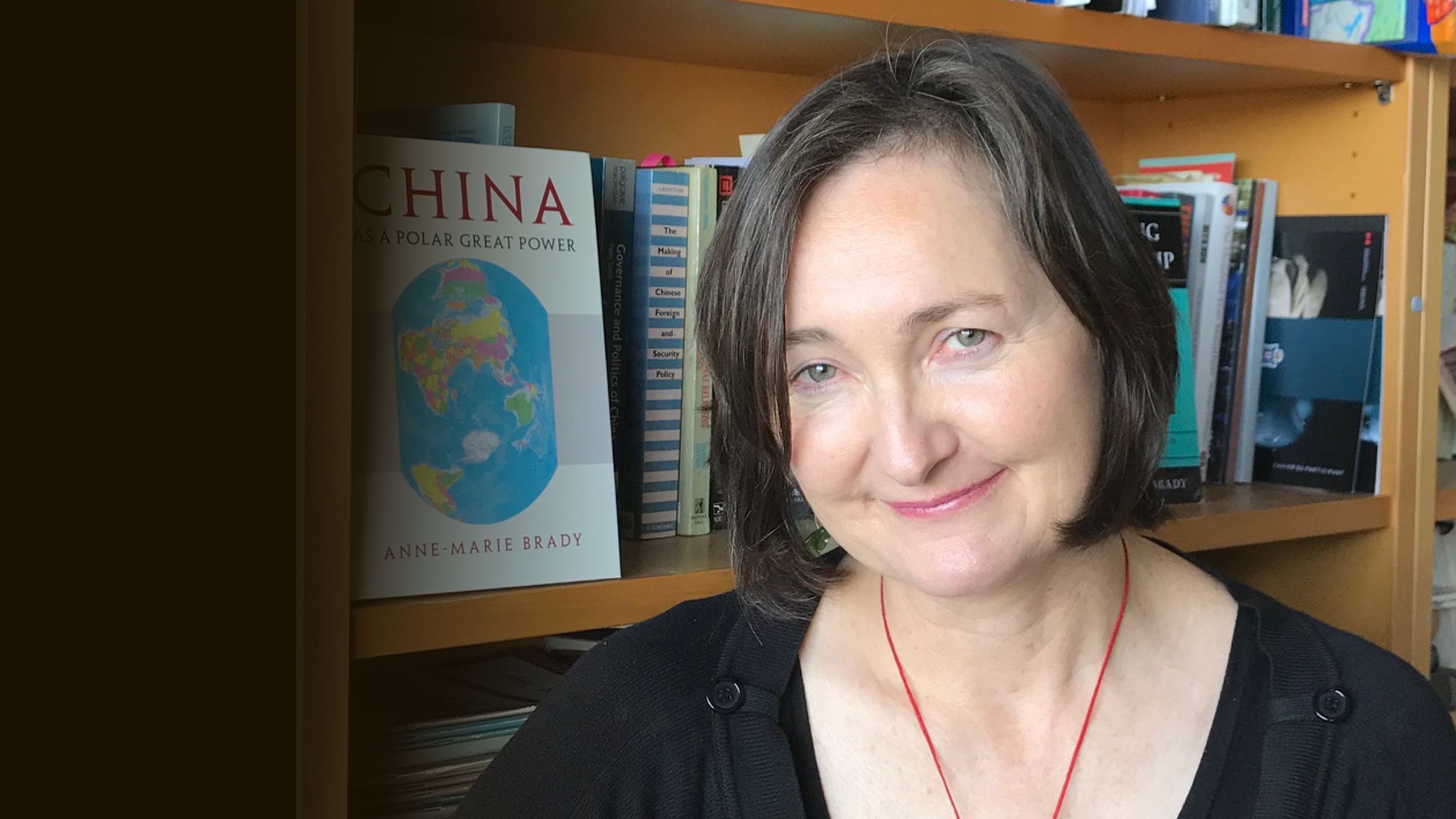 Anne-Marie Brady never intended to be in the limelight. And then the burglaries began.
A professor of Chinese politics at the University of Canterbury, over the past decades she'd quietly built up an international reputation as one of the world's leading expert in Chinese propaganda.
She gained public notice in September last year with the publication of her paper "Magic Weapons," illustrating a nexus of party donations and board appointments linking China's United Front Work Department and New Zealand political figures.
The paper put Brady at the centre of the defining global question of the age - What does the rise of China mean for the world? - and she's since been flown to Ottawa, Washington DC, London, and further afield, to discuss her findings.
That paper also seems to have attracted unwanted attention, with first visits to China in late 2017 seeing her hotel room being interfered and sources harassed by staff from the ministry of state security.
Then, in February, and within the space of two days, her home and office on campus in Christchurch were both ransacked. Material related to her research - computers, phones, storage devices - were taken in burglaries that seemed intentionally unsubtle.
Reached this week, Brady said the attention and resulting publicity had made for an uncomfortable ride, but that she was now left feeling optimistic.
"It's been 18 months and it's been, wow, how can I put this: It was really overwhelming at first, and really scary," she said.
It was only by her going public in February that authorities took seriously her concerns that these burglaries may not be petty crimes.
After Police initially closed the case within days citing a lack of evidence, what began as a simple review of a suburban burglary in Christchurch has since sprawled into a multi-agency investigation that has spanned ten months and counting and involves the police, the NZSIS and Interpol.
Given the involvement of the latter two agencies, her suspicions the events were directed offshore, in response to her work, seems justified.
Brady said being named a finalist for New Zealander of the Year was important, and gratefully received.
"Oh gosh yes. I've been so touched and overwhelmed by the amazing support I've received from New Zealanders in all sorts of roles," she said.
And, once her life began to resemble a Le Carre novel did she ever consider quieting down? "Of course not. All I'm doing is my job - and I haven't deviated from that."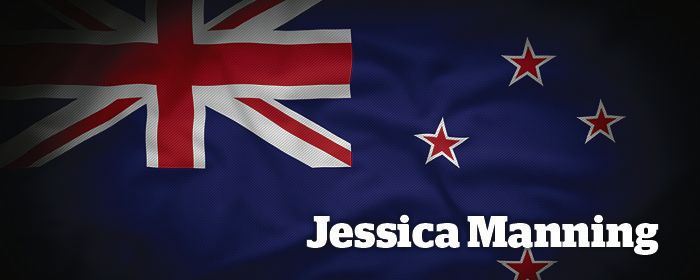 She petitioned the government to make organ donation mandatory.
For 25-year-old Jessica Manning it was more than a campaign to tackle the low number of donors in New Zealand.
Her controversial move could have been the difference between life and death for her and many others waiting for transplants.
Even Prime Minister Jacinda Ardern stepped into the conversation, saying that while she supported an increase in the number of donors, compulsion was not the way to do it.
But speaking out in August seems to have paid off for Manning and many others. New Zealand had a record number of transplants this year - which helped Manning get her call up for a heart and liver transplant in early September.
Following a dramatic 20 hours surgery and 53 days in ICU at Auckland Hospital she in now at home and recovering.
Manning is pleased she started the tough conversation around mandatory organ donation in August even if it was just to have family members tell each other their own wishes if an accident did happen.
"It was 50/50 - people were either negative about it or positive about it but it still got people to talk whether they were donors or not. I think that's why there are so many more donors this year because people had actually talked about it."
Quinton Hita
"I'm quite honest about the fact that I'm passionate about Maori development"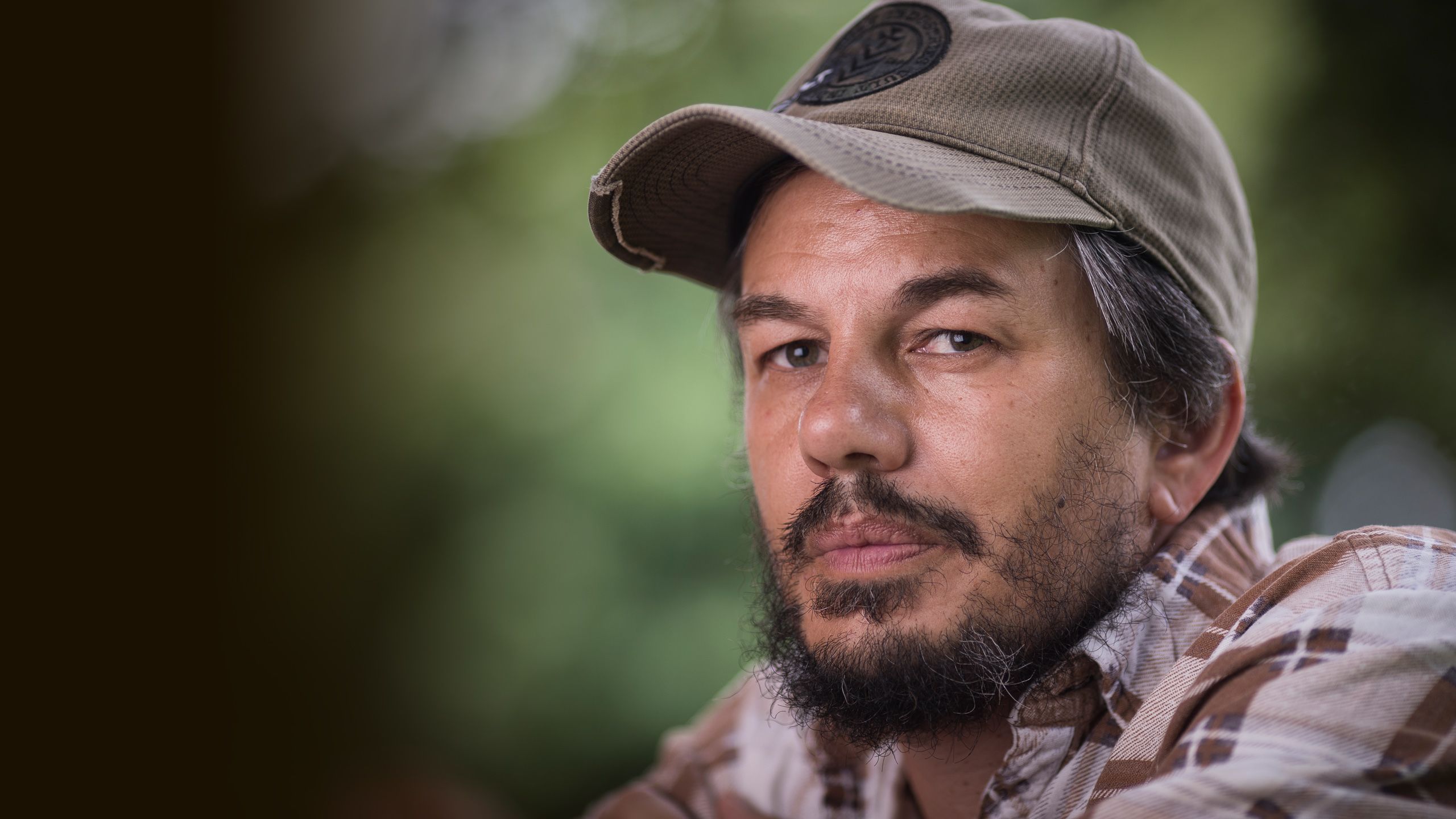 Quinton Hita's face might be best known from his days on Shortland Street, but his lasting legacy will be his leading role in the on-screen renaissance of Maori language and culture.
This year, his company Kura Productions has made the conversation-provoking documentary on suicide Maui's Hook and the ground-breaking bilingual drama series Ahikaroa, which has already been commissioned for a second season. Like all Kura's shows, they have Maori development at their core.
"I get into trouble sometimes because people assume that for me it's all about the love of film and television, but I'm quite honest about the fact that I'm passionate about Maori development and I'm not particularly fussed if I'm able to do that in the health sector, the education sector or the media sector."
He sees his primary role as nurturing young people, being a role model and acting as kaitakawaenga - mediator - between the liberal and traditional sides of Maoridom.
When he talks about his year's successes, his focus is as much on his work as chair of his children's kura kaupapa and of his marae, Okorihi, as it is on his more high profile screen work.
"Although the television aspect of it is important, it's a tool," he says. "And part of a much richer tapestry of culture."
Stephen Robertson
"Being able to give patients the right diagnosis at the right time – that gives me enormous satisfaction."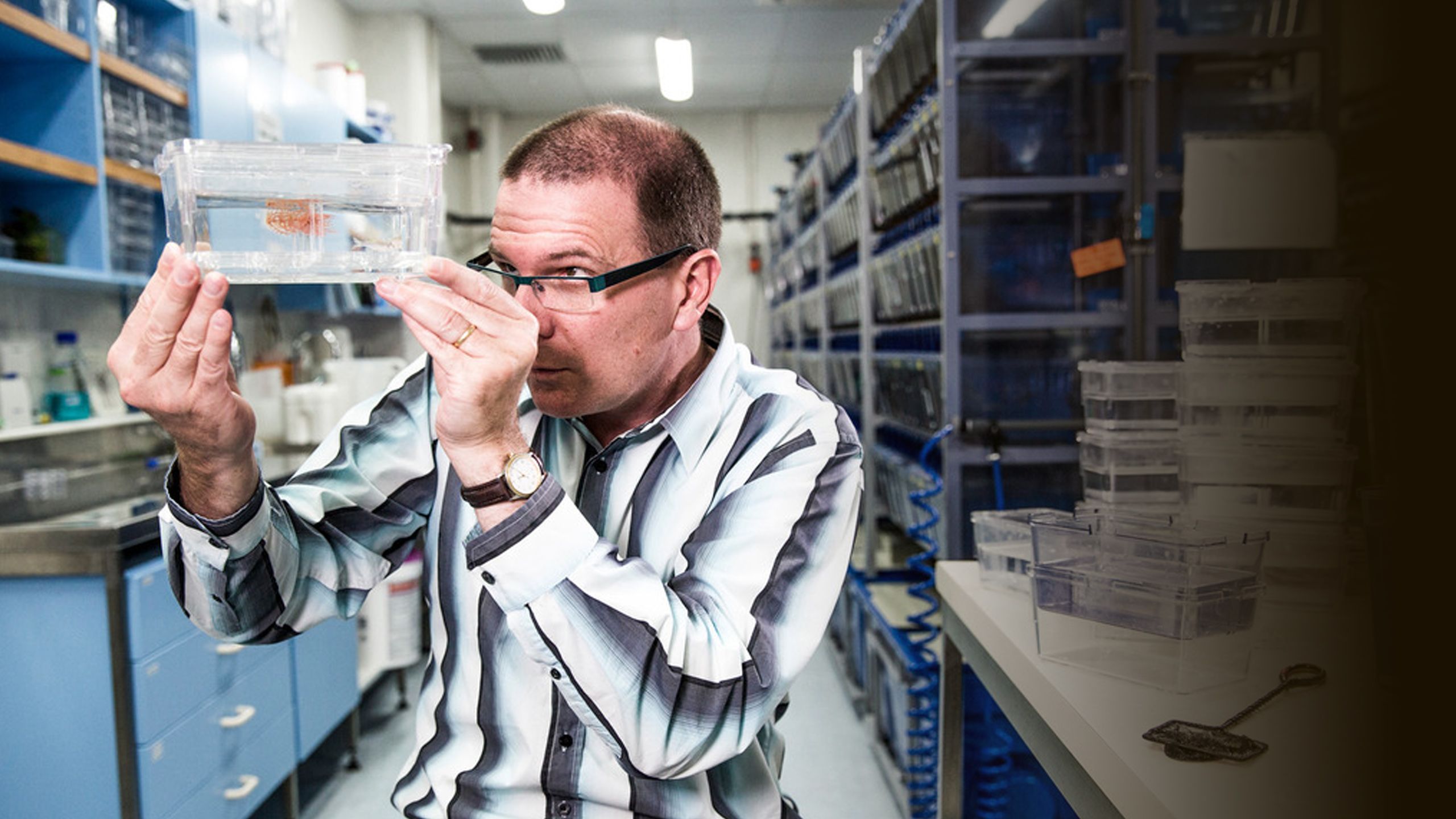 Back in 2002, Professor Stephen Robertson discovered a rare disorder which afflicted a Māori whānau from the Far North he'd met while working at Starship Children's Hospital.
Robertson, now based at the University of Otago, found himself moved by their tragic history, which involved four of the women losing seven baby sons between them.
After years of hard toil, he eventually identified a gene responsible for the babies' deaths, enabling a diagnosis and potential genetic testing to answer some of the whānau's concerns heading into the future.
Not only did he find a name and a diagnostic gene test for the disorder, his research helped turn a corner in the understanding of human development, leading to insights into many diseases well beyond this single condition.
Others he's tackled over the last decade include some we'll likely never hear about - let alone be able to say - like macrophagic myofasciitis and faciooculoacousticorenal syndrome.
They number among some 7000 rare genetic diseases that touch the lives of around seven per cent of our population.
A diagnosis with one could be a scary prospect for families, given the sheer lack of knowledge about them, let alone a lack of therapy or cure.
But one by one, Robertson has been unravelling these obscure ailments, to the benefit of millions of children around the world.
His most recent breakthrough revealed the root of another condition called recessive spondylocarpotarsal synostosis syndrome, which led to the fusion of bones in the spine and limbs.
"I get a rush from discovery, but more importantly, as a physician, I've been able to see the impacts that can be made," Robertson said.
"So it's not just uncovering these things, but being able to give patients the right diagnosis at the right time – that gives me enormous satisfaction."
Rose Matafeo
"This year has felt like a weird dream"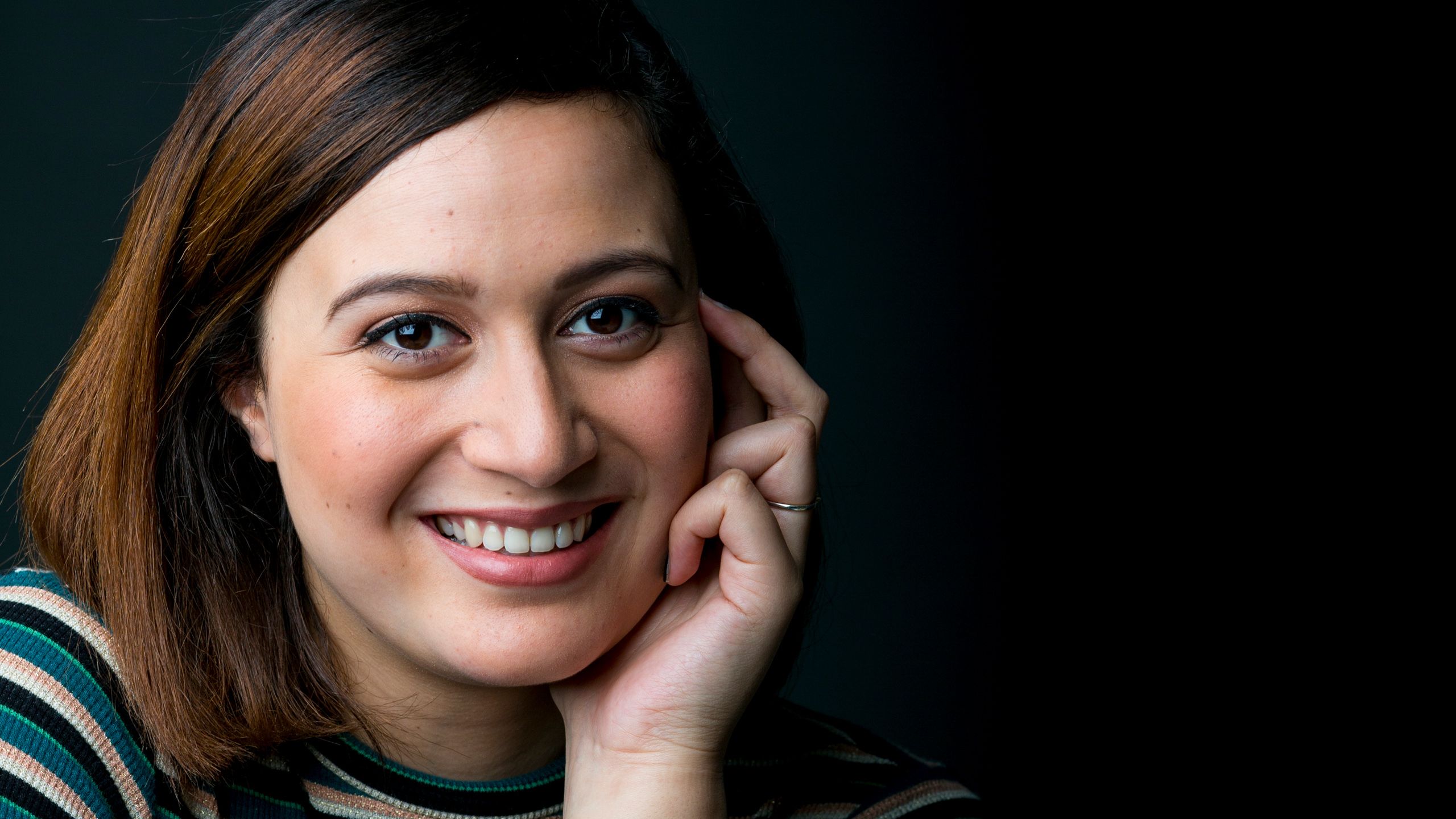 Not only was 2018 the biggest year of Rose Matafeo's comedy career so far, but it marked one of New Zealand's greatest achievements in comedy on the world stage. 
Matafeo was this year's recipient of the Edinburgh Comedy Award at Edinburgh Fringe Festival, a prestigious honour that has made stars of comedians such as Hannah Gadsby,  Steve Coogan and Dylan Moran. 
She's the first Kiwi to win, the first Pacific Islander, the first person of colour to win solo and only the fifth woman to win in the award's 37-year history.
"This year has felt like a weird dream," says Matafeo. "Incredibly surreal and wonderful and long and stressful and exciting. 
"The Edinburgh thing still feels unreal most of the time, like someone is going to email me soon and explain how it was a prank that got out of hand and they'd like me to send it back.
"My plans for 2019 are to make a bunch of cool things for TV and film and keep writing and performing stand up. I'd like to make a zine and hopefully crochet a jumper and maybe take some Italian lessons. It's the year I want to upskill, or at least have some fallback options when comedy doesn't work out."
Dave and Marlena Peacock
"This situation should never have happened in a civilised country"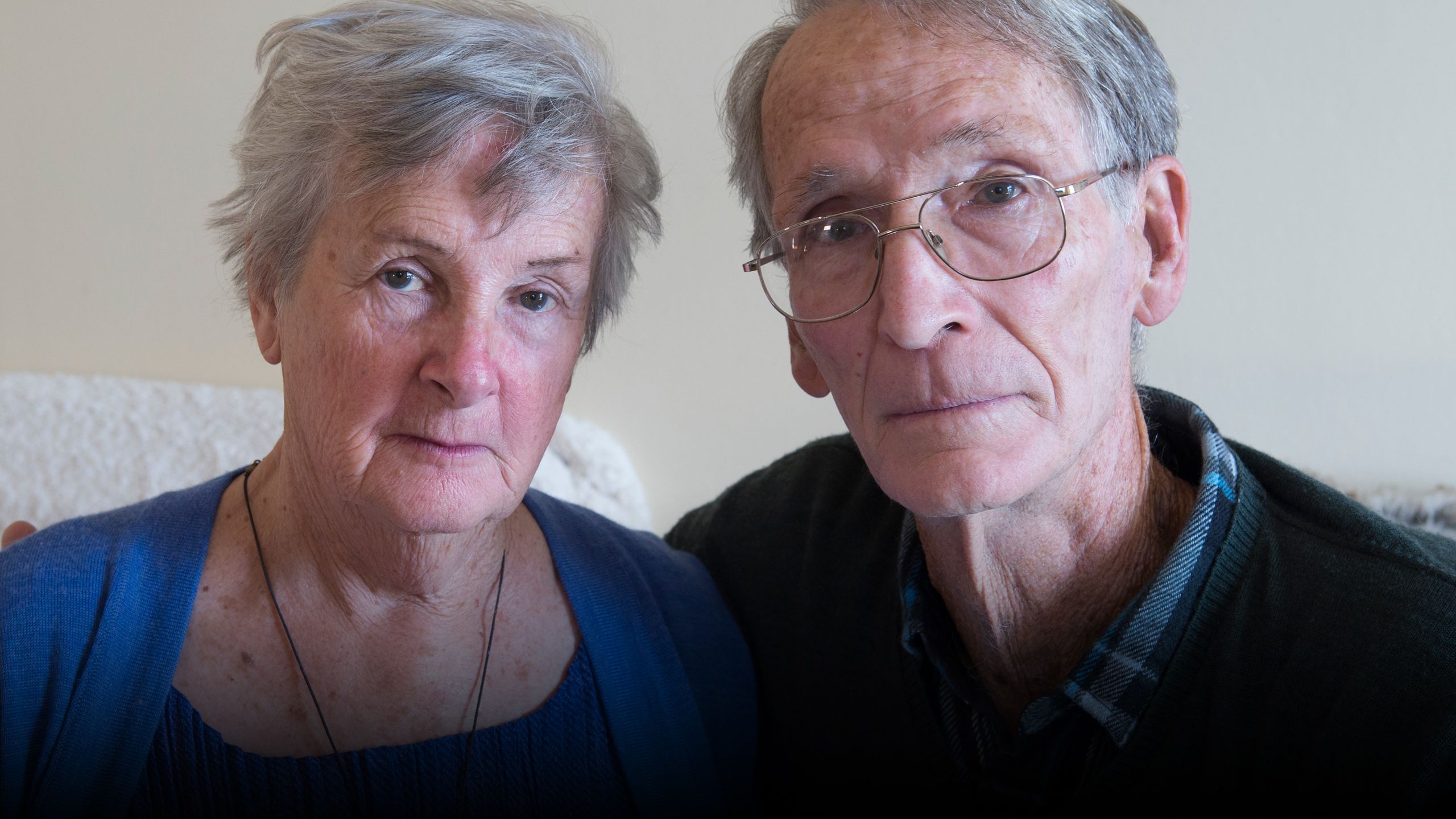 It was the news they had hoped to hear for so long - their son would be freed from incarceration after more than 11 years at a Wellington mental health unit. 
For 40-year-old Ashley, it meant a chance at a meaningful life.
For his parents, Dave and Marlena Peacock, it meant an end to the bitter battle they had fought against relentless bureaucracy for so long.
Ashley, who is autistic, intellectually disabled and experiences psychotic episodes, was first placed at the Tawhirimatea unit on the grounds of the former Porirua Lunatic Asylum in 2007. 
His parents knew immediately that it was a mistake. Ashley loves the outdoors. At Tawhirimatea, he was allowed out sometimes just half-an-hour a day. 
While Ashley's condition deteriorated, his parents fought, and fought. 
They moved from Gisborne to be with Ashley. They spent money on independent reports. And they spent countless hours, dealing with government agencies, human rights groups, supporters and media to get him out.
In August, the health agencies finally relented, and Ashley moved into a cottage in the countryside soon afterwards. 
The Peacocks say they could not have done it alone, and wanted to thank their supporters for their help.
"This situation should never have happened in a civilised country," Marlena said. "We shouldn't have had to work so so hard."
They are now looking forward to more relaxed conditions at Ashley's home, and for him to be able to have friends over, and enjoy a normal life.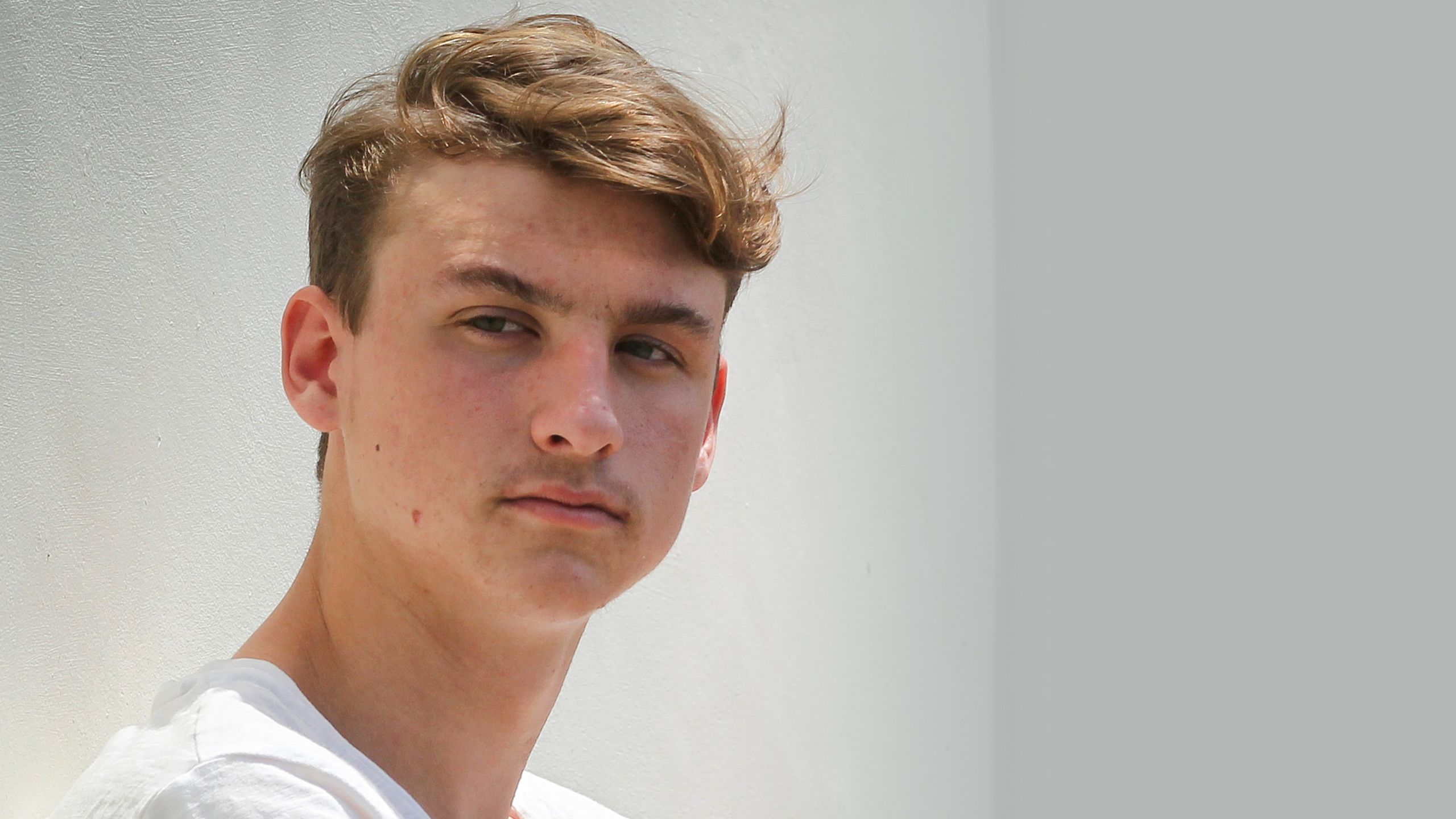 A tragic drowning at Waimarama Beach could have been a triple fatal had it not been for a brave teenager who put the lives of others before his own.
It was a Sunday in January when 16-year-old Cameron McCallum and his friends were taking their last dip of the day when they were alerted to someone in distress in deep water beyond the surf break.
With that in mind he and his friend, both without lifeguard training, swam out.
"My mate stopped because he can't swim that far. But I went out there and I saw the guy was having trouble carrying his wife - she was completely submerged, he was just holding her arm.
"I grabbed her and pulled her closer to him, then tried to keep him above water. It looked like she was already gone."
It was a gruelling 5 minutes of treading water trying to keep the two afloat before a surfer came and plucked the woman out of the water onto his surfboard.
He stayed with the man, trying to keep his head above water until two more surfers arrived with boards.
"One of them grabbed the guy. I was still there, but I was completely dead - it felt like I was going to give way. One gave me his surfboard and I came to shore and lay down."

Douglas Wright
1956-2018
1956-2018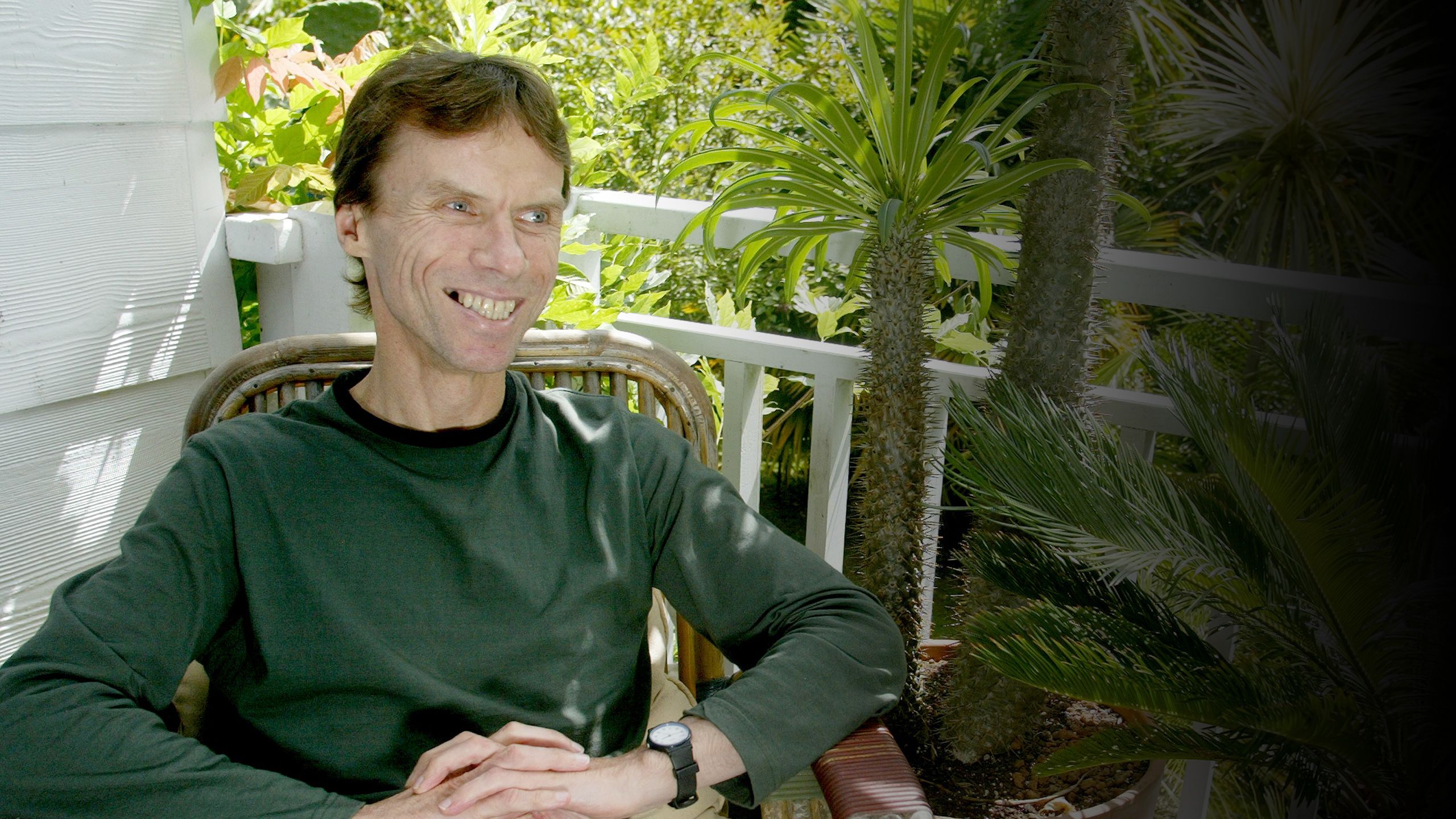 How different Douglas Wright's life might have been had he not, in 1980, found himself at the Auckland home of the Limbs Dance Company; how different might the cultural life of New Zealand have been if he hadn't?
Wright, born and raised in rural South Auckland, was a teen gymnastics champion before he was a dancer – but also, at one point, almost more enthralled by drugs, drink and the sort of addictive behaviour that stops many from reaching the heights they could have soared to.
In dance, Wright found his spiritual home and proved he was made of sterner – more transcendent – stuff.  Limbs was the first step on a journey that took him around the world and back home again, earning him praise from some of the dance world's toughest critics.
At the helm of his own company, he crafted breath-taking and audacious works; his last, M_nod, was performed at the Tempo Dance Festival in October where it was also announced that, after years of ill health, Wright was in hospice care with terminal cancer.
New Zealand Herald dancer critic Raewyn Whyte wrote: "M_nod will be seen by Wright afficionados as a living epitaph. It was exquisitely performed by Sean MacDonald, drawing us into the dual worlds of the recently departed soul and the newly deeply grieving living person who must go on with life, and the moments when sleeping becomes waking."
Through momentous creative achievements, Wright also made more intangible contributions.  After his death, radio listeners were treated to a replay of Wright reading his memoir Ghost Dance; to hear him telling his story, in his own voice, was to be moved by the resilience and sheer force of will he repeatedly demonstrated.
Douglas Wright died in November, aged 62.