Phoenix rising
Hillary Outdoors barely survived the deaths of seven people a decade ago. Today it is helping more young people than ever grow through adventure.

Words / Phil Taylor Visuals / Mike Scott Design / Paul Slater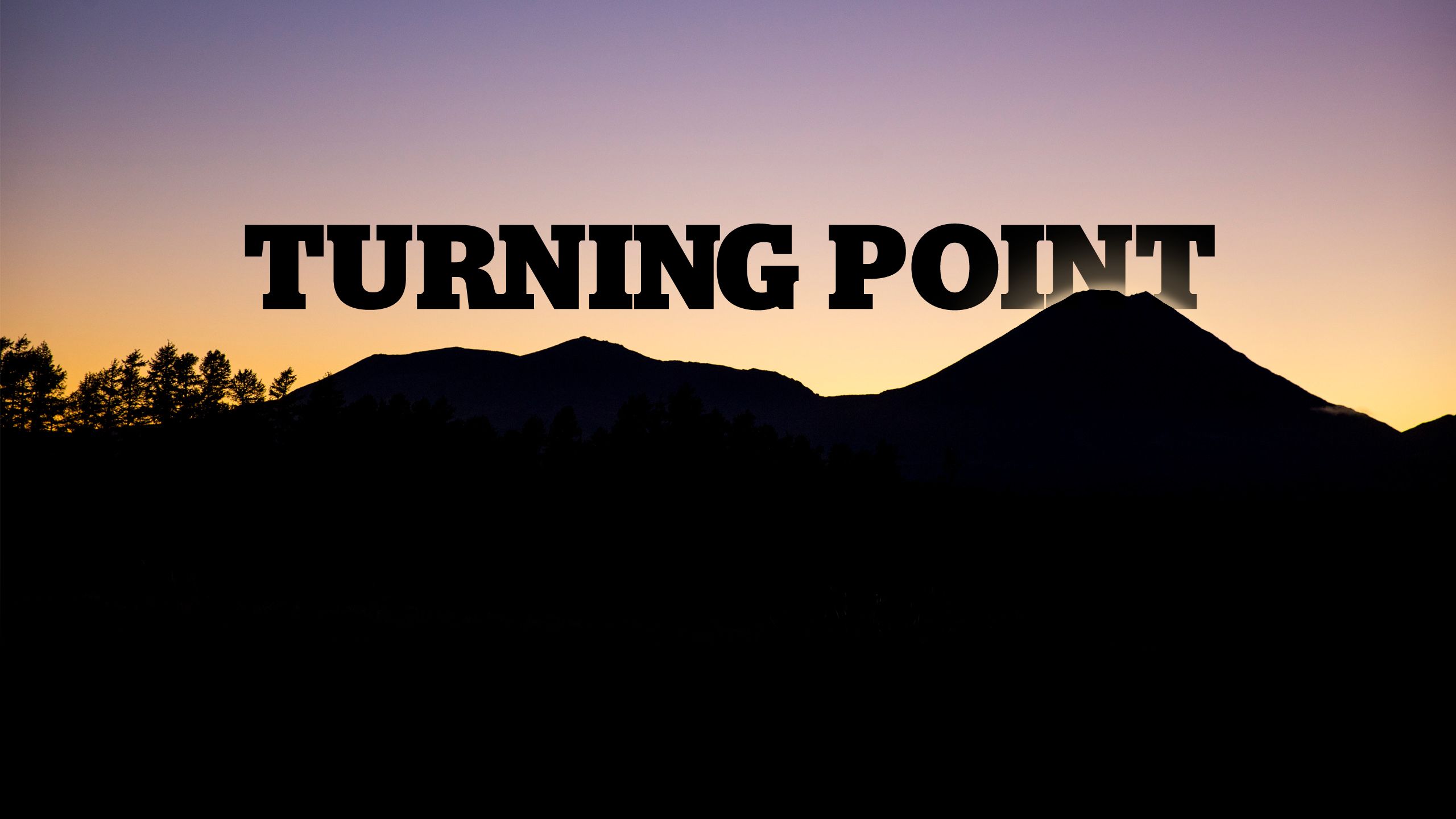 No smiles now. All lightness of being has been chased away by bone-deep exhaustion. Drizzle has turned patches of the hiking trail in the Tongariro Forest to slop.
Welcome to day five, the day the fun died.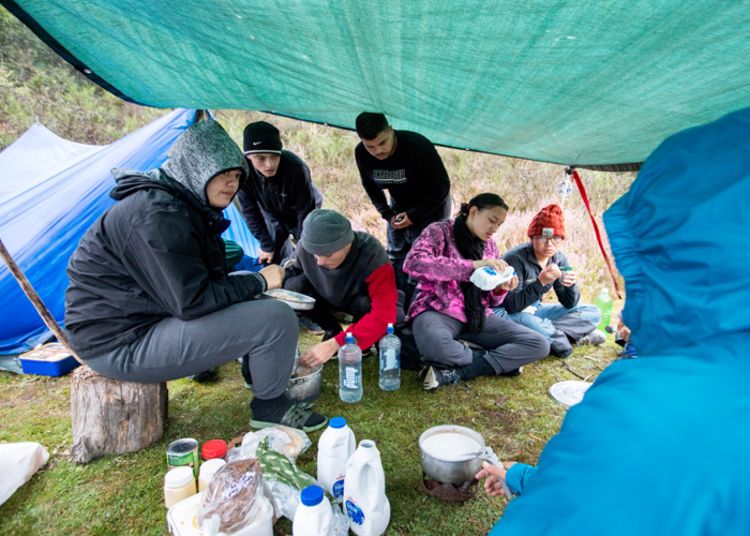 Coordination has deserted one of the group of teenage girls. She falls again, wrestles with her pack, regains her feet, trudges on. Tears sting her eyes.
Not far now, says one of the girls. An encouraging word can be a lifeline.
Alex Nixon, head of sport at Woodford House: "Resilience is the big thing I think the girls get out of a course like this."
Robert Solomone, principal of Alfriston College: "Pushing yourself when you are outside your comfort zone, that's when you get to know yourself."
The Herald followed three students each from Woodford, a decile-10 school on the leafy fringe of Havelock North, and from Alfriston, a decile-two school in Manukau, on their journey through a five-day course that can change lives.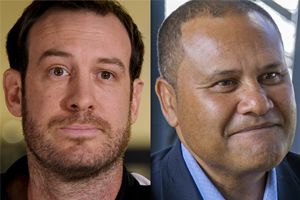 It is run by Hillary Outdoors from its base on the volcanic plateau. The Alfriston group are seniors studying outdoor education. It is the first time students from the school have been here and it's been made possible by the school's decision to foot the bill.
It's money well spent for Solomone. "The fastest way I have seen young people develop character and the qualities to be a good leader is by being in the outdoors. Leadership to me is about service and about setting strong examples, especially when the going gets tough."
Woodford sends students each year. Leadership, group cohesion, connection with the outdoors are boxes it ticks, says Nixon. "You can learn about it in the classroom, get told about teamwork and leadership, but until you get out there it's just not real."
The challenges aren't always physical. "You have your abseiling and kayaking but it might be voicing an opinion. You never know with a programme like Hillary Outdoors what might faze them."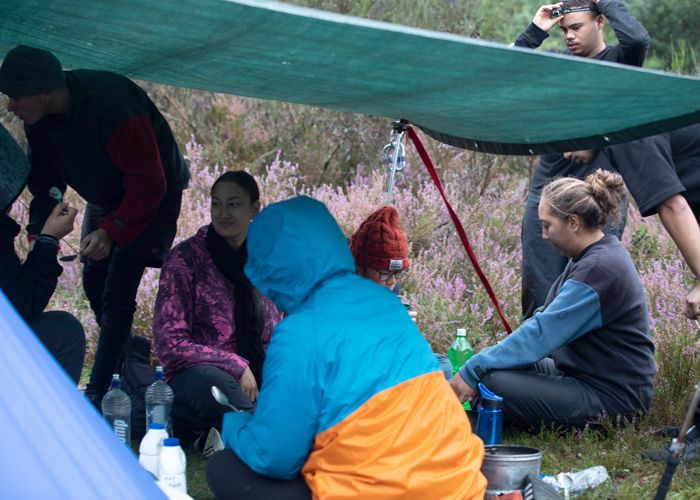 Everybody gets found out.
After a night sleeping rough, the end of the hike and the end of the programme for these Woodford students is just around the bend. There will be hot showers. The first lick of euphoria is quelled by instructor Allan Carpenter, who calls for quiet. "Fantastic, the road to the centre is just ahead," he says, and then he adds a "but" …
The group separated on the hike. "We went 20 minutes without seeing you," says Carpenter. "I'm a little disappointed for that to happen at the end of the trip." Disappointed. The word hits home. The point is made but not laboured and soon the group is marching towards the centre, singing as they go.
Phobias have been exposed, resolve tested. "There are highlights and lowlights, and those lowlights make the highlights even better," says Carpenter. "The things they learn here can change them for life."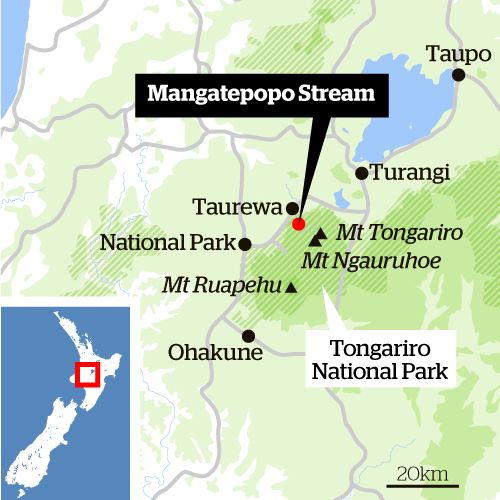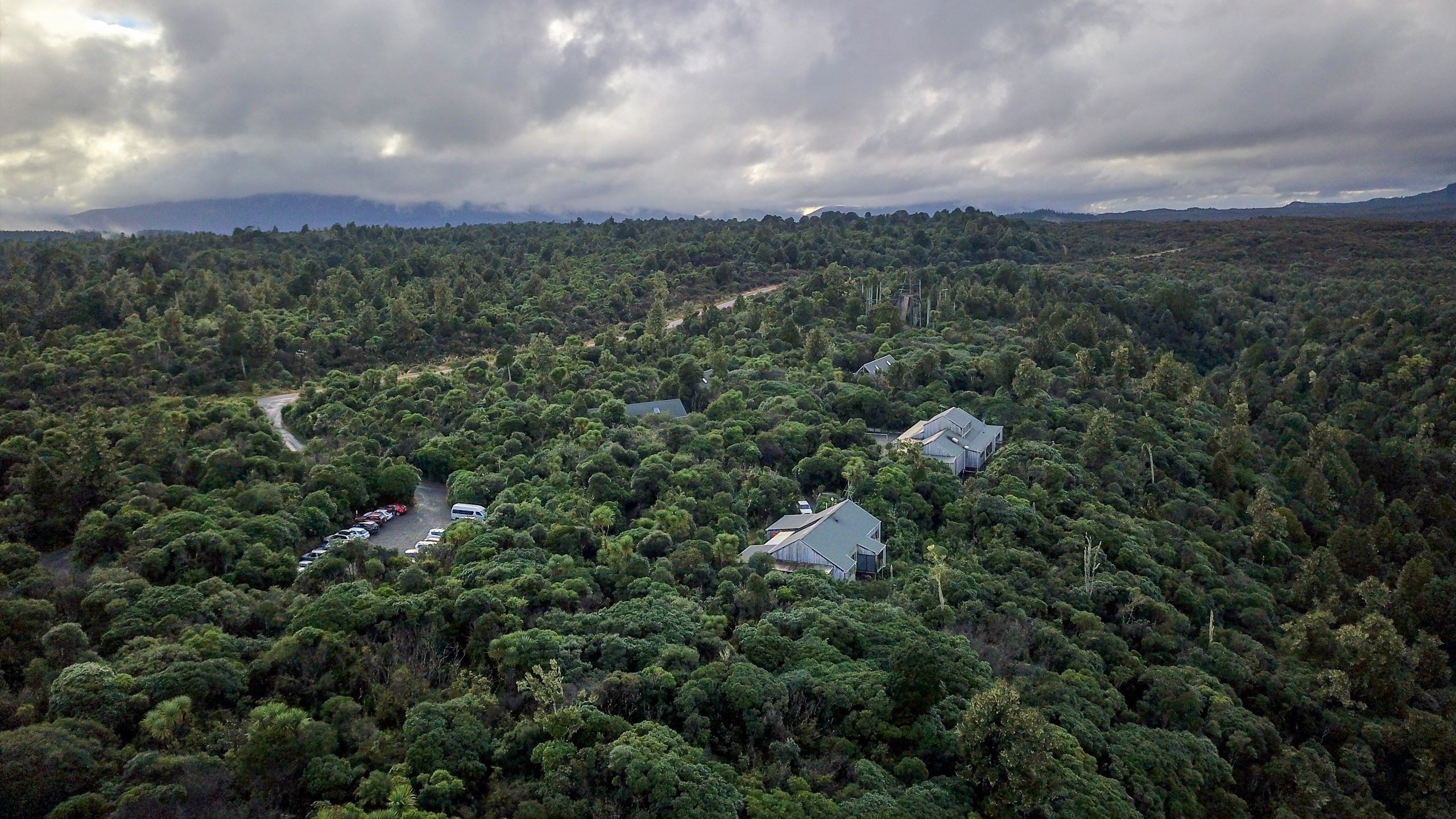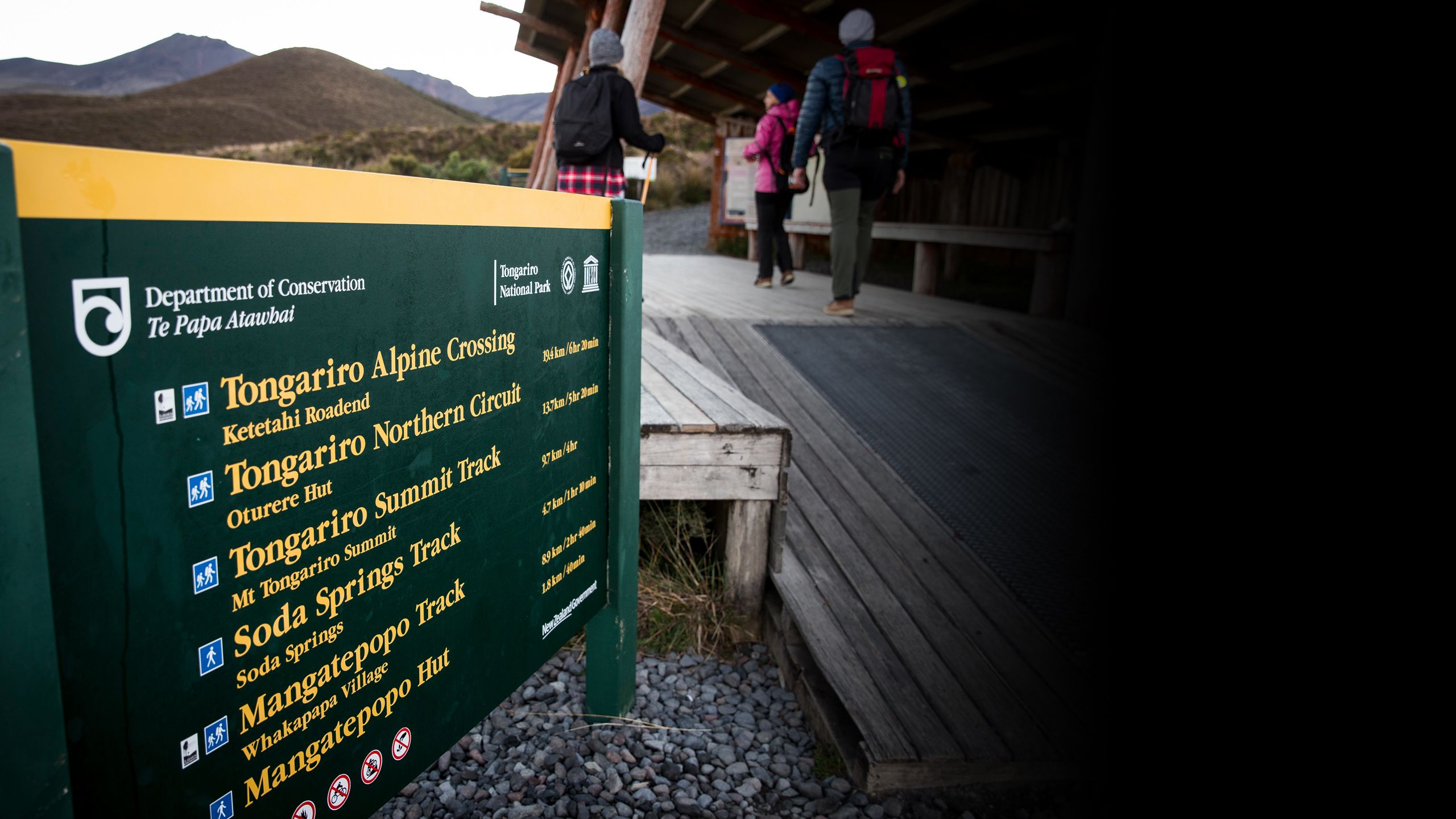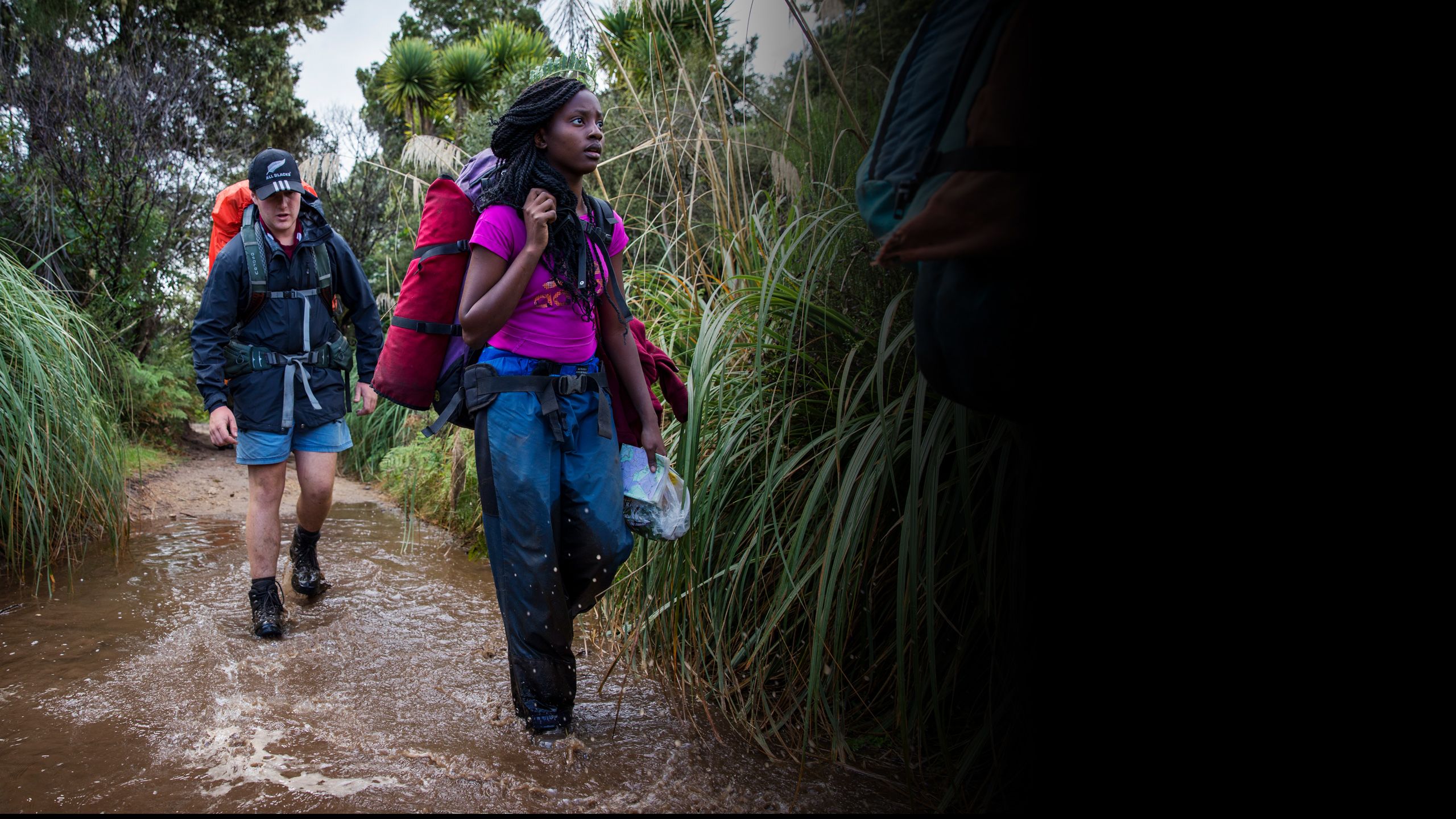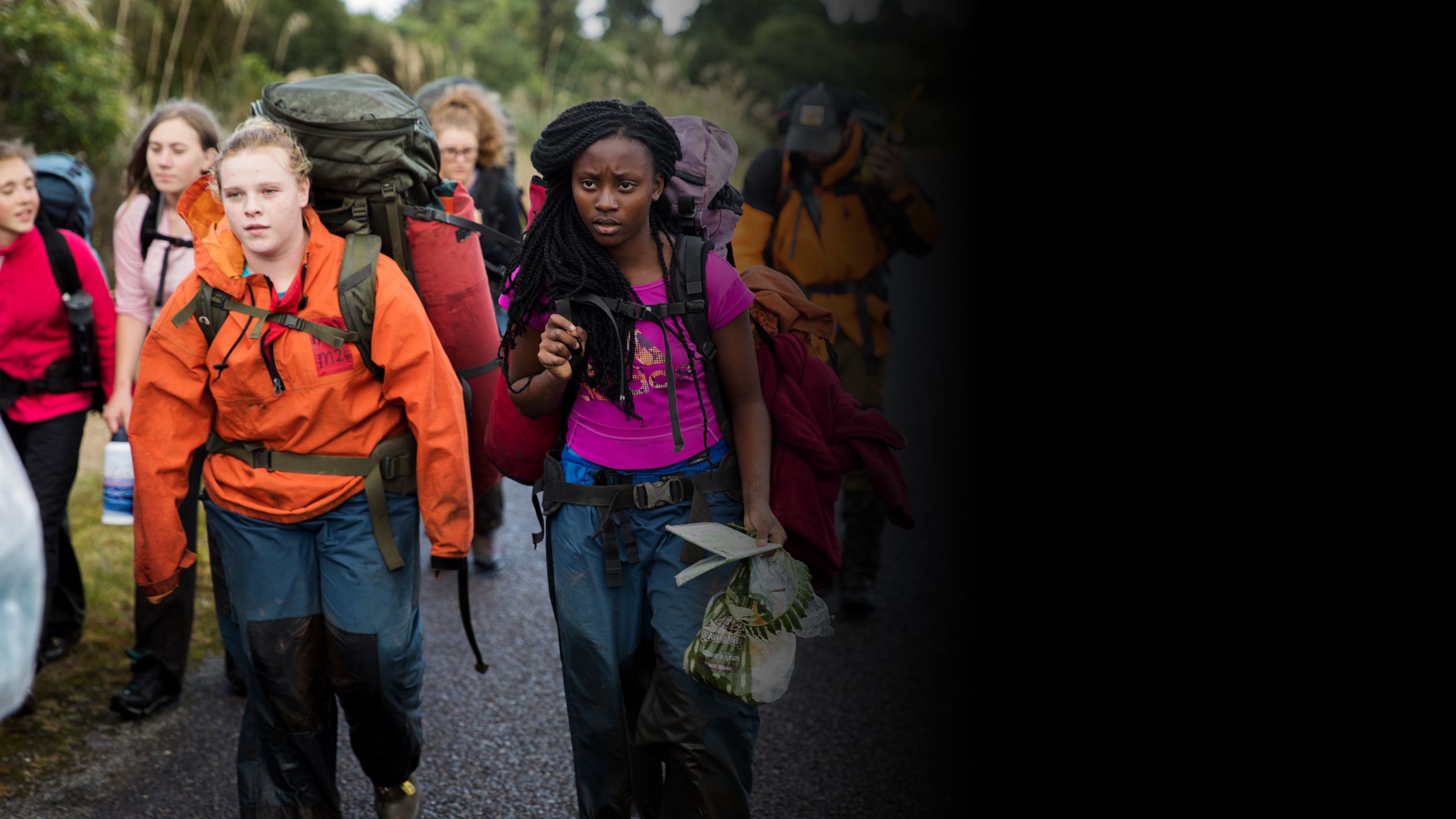 'It's a deep dive'
"Five days. What's five days?" says Jono Maxwell, manager of the Tongariro centre. "It's a blink of an eye but actually what they do here can produce quite telling moments and it can be a turning point for a lot of young people."
Some haven't slept in a tent before. Some haven't been away from home for this long.
"It's a deep dive," says Maxwell. "They are out of their comfort zone, away from home and they have had to give up their iPad and iPhone; they're off-media."
It can trigger a lifelong appreciation of nature - some of the instructors decided on their careers after trips here. Or it might foster a simple change of attitude. "My son came home and did the dishes!" Maxwell gets a lot of that sort of feedback.
Growth comes through effort, accepting discomfort and attempting what you otherwise might not. There is no pampering. In keeping with the self-help ethos of founder Sir Graeme Dingle, meals are served by clients and the clean-up done by other clients. The wildly popular high-energy Dingle biscuits (oats, honey and fruit) are still made daily in giant batches - another nod to tradition.
On July 5, Dingle completed the circle by becoming patron of the organisation he began. He called it the Sir Edmund Hillary Outdoor Pursuits Centre. Its motto summed up the plan: "Developing human potential and environmental awareness through challenging adventure programmes".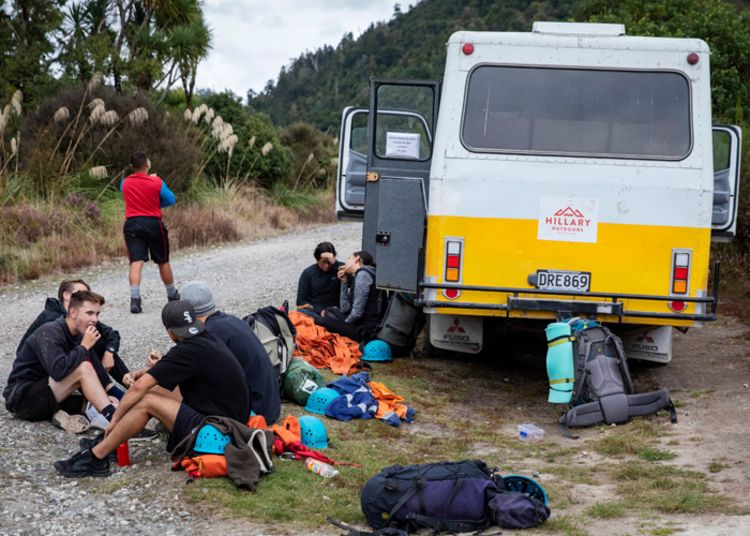 That's been trimmed along with its name to: "Youth learning through adventure".
It boils down to challenge, says Maxwell, "You hear that word a lot but it fits."
"The kids all think they are scared of heights or scared of the dark and so won't go caving. They can work themselves up about that. The instructors lead them through it and suddenly they are up the high ropes and leaping for the trapeze."
5 - 4 - 3 - 2 - 1 . . .
On cue, Meg Russell leaps from a pole several metres high which wobbles disconcertingly. Her fingers skim the trapeze. There is pride in such a near-miss and she is lowered in her harness to the cheers of schoolmates.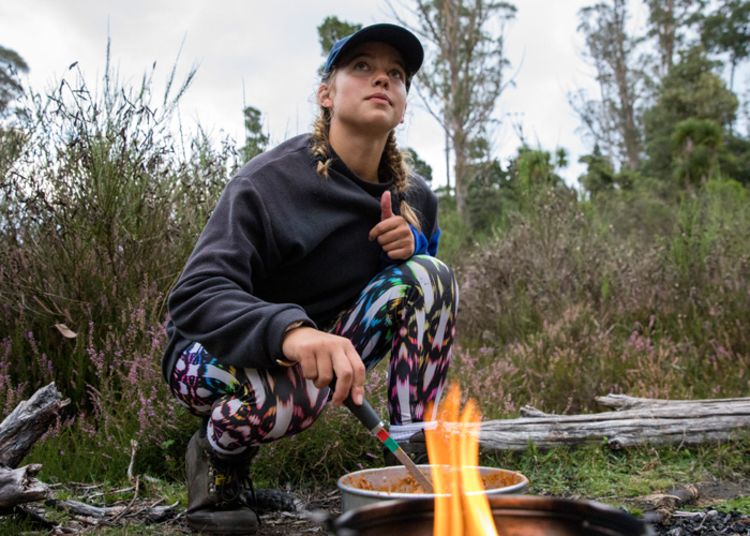 Perversely, she had looked forward to this. "I'm quite afraid of heights but I can't wait to have a go and try to get over that," she says before the trip.
Caving was a different story. "It's the idea that you could get trapped in there." During the few hours in which her group were exploring the Okupata Caves, there were times she thought about turning back.
"There were a lot of tight squeezes. I kept going and I tried to reassure myself. It surprised me that I did it."
Meg wants to be a mechanical engineer. She is athletic, a top surf lifesaver and a stand-out on school sports day. The physical stuff is not a problem for her but she is very shy, the quietest of the group.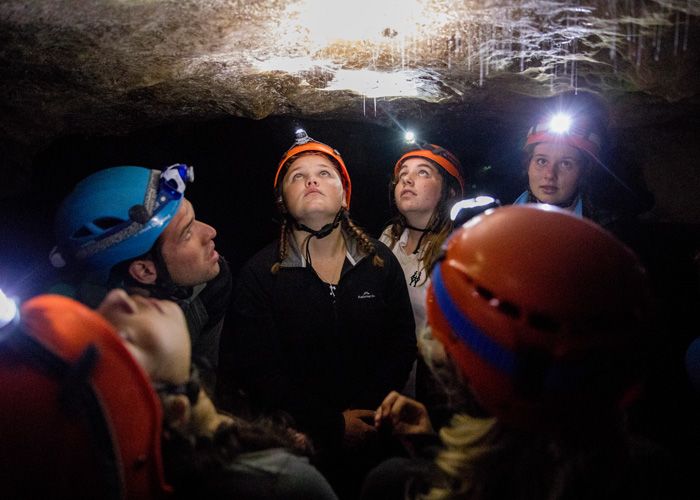 That was the big change in Meg that instructor Lucy Foote noticed. "She was certainly quiet early on but by the end of the week she was one of the chatty ones around the campfire," says. Foote. "She had some good jokes to share and a few dance moves."
From the air the Tongariro Forest is a lush tapestry through which the Pukehinau Stream winds like an artery through plump flesh. In their life jackets, the students look like bright-orange insects as they float along on rubber tubes.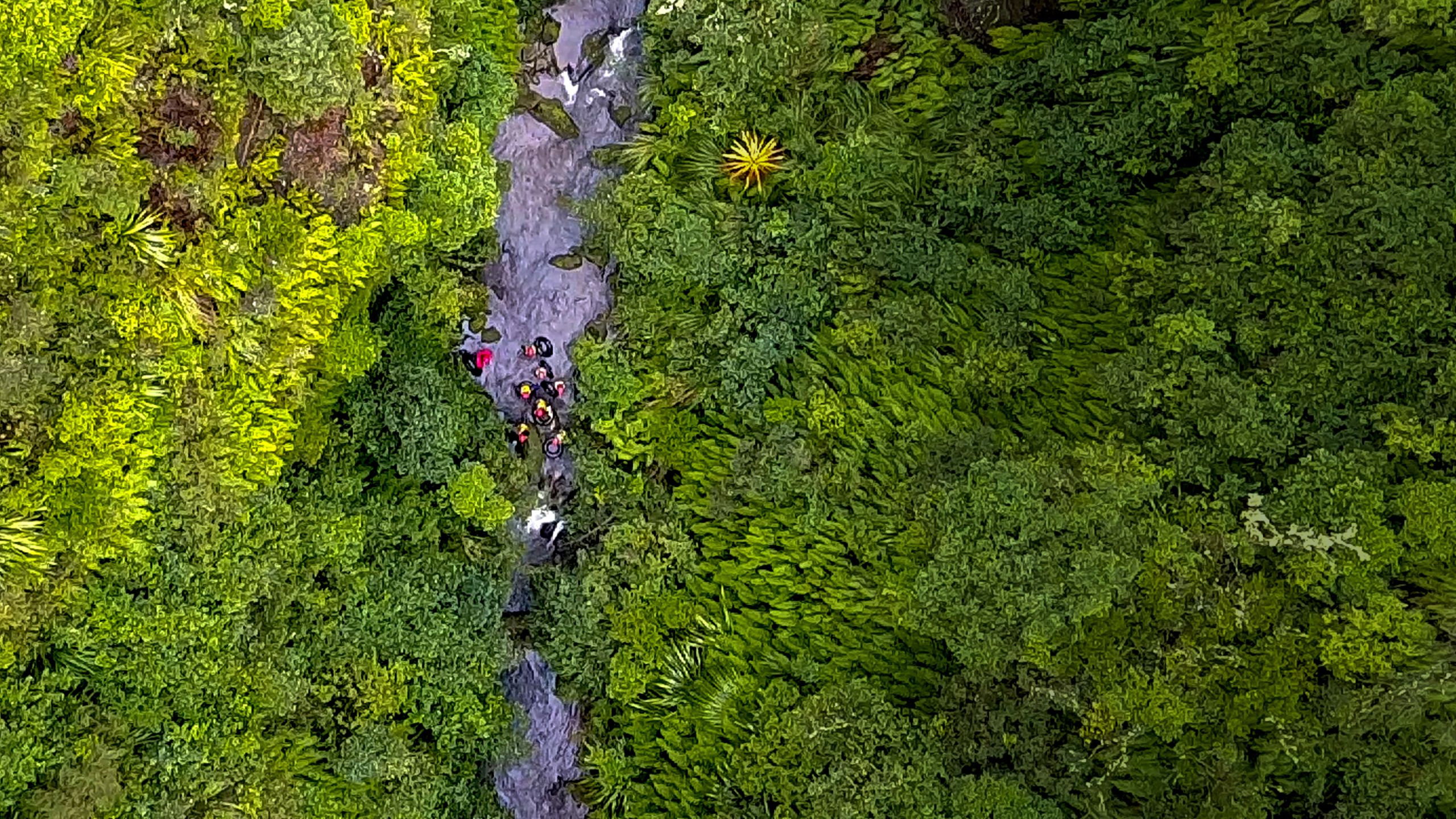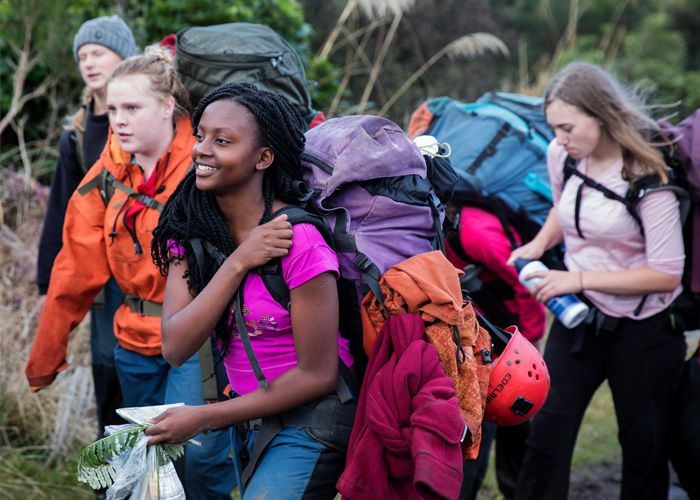 "Tubing! It was pretty wicked," says Noreen Mnyani. "The views were amazing. You look up and it looked mystical."
She'd faced her water worries earlier while canoeing. "I didn't fall in and afterwards we jumped off a bridge into the river. I decided to do it to get that fear of the water out of the way. I hesitated the first time they did a countdown but I told myself I couldn't pull out of this and then, one, two, and I jumped straight in."
During the long hike, Noreen was conspicuous among the helpers. "We were really tired and, some of us, our spirits were really put down. So as a team we tried to help push each other forward."
Mind games help. They had "a metaphorical tank" they aimed to fill only with positive vibes  because "negative stuff could poison the tank".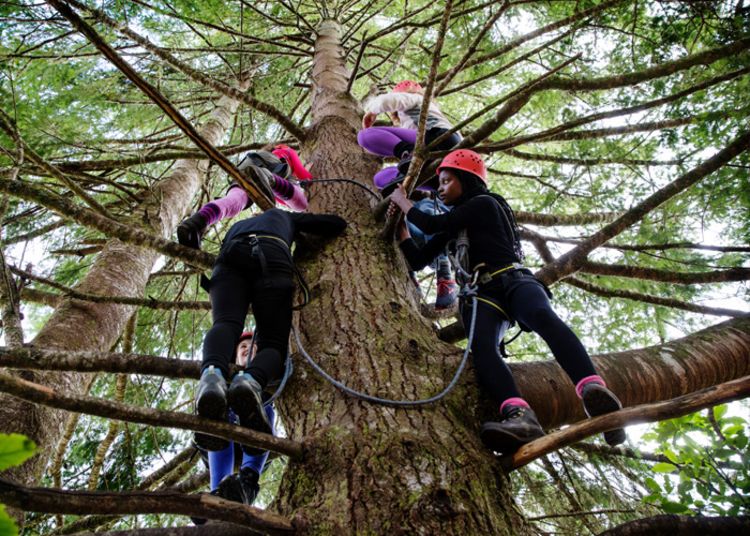 Born in Tanzania, Noreen grew up in Dunedin, where her father worked in IT. After the family moved to Ivory Coast, Noreen returned to New Zealand for her secondary schooling. She is articulate, confident and focused on a career in the performing arts.
She came to the course really knowing only one other student, a pupil who is in her boarding house. "With not having technology in our faces we ended up playing cards a lot and having discussions," she says reflecting on the week. "I found some liked the same books as me and some had a sense of humour that I shared. Now in class when we are put into groups it's like we can freely talk to each other."
Rachel Hansen came to the camp with a reputation for her academic and musical abilities and much more besides.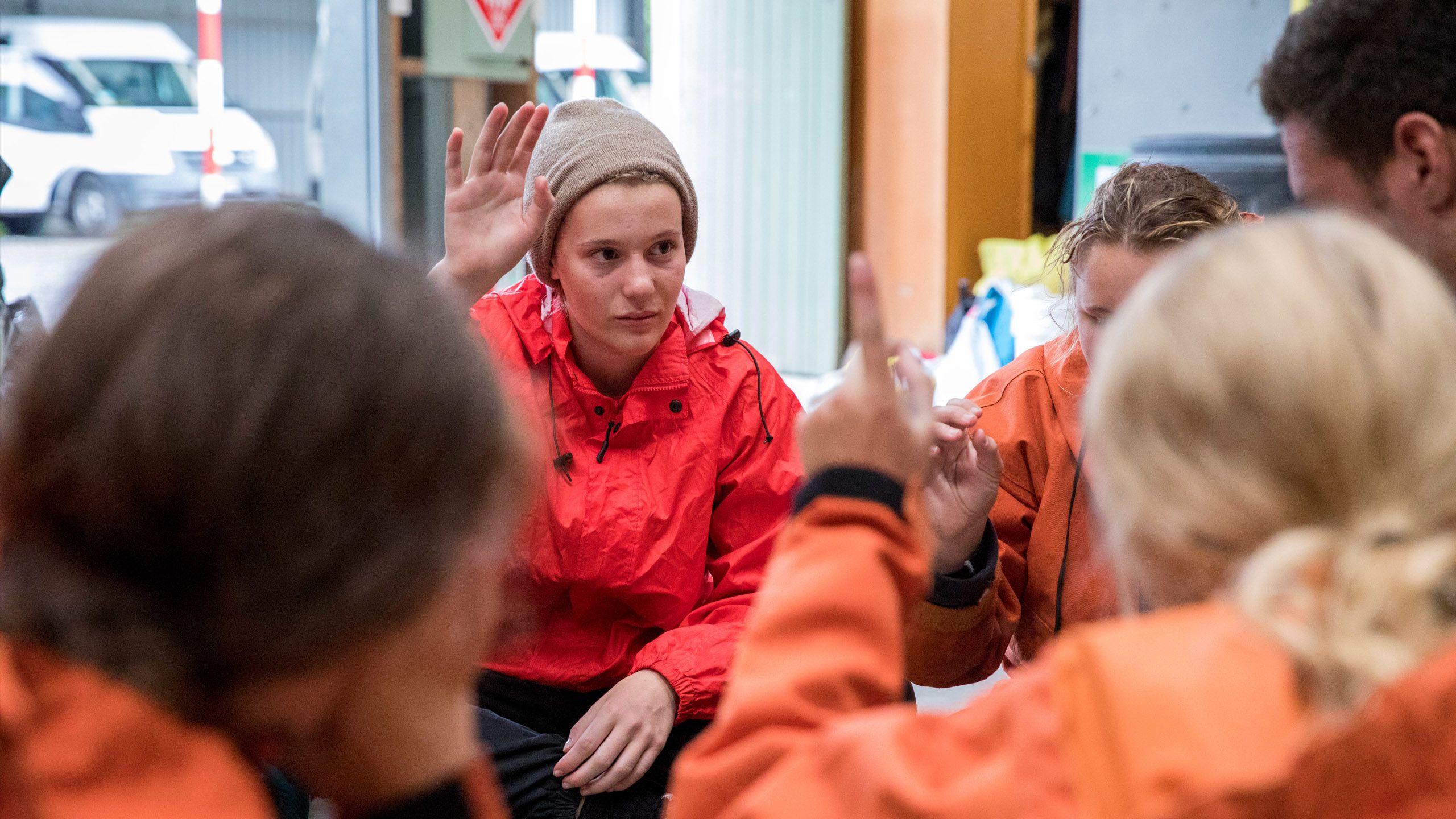 Hillary Outdoors reveals her to be mentally and physically strong, a leader in a group which the instructor described as "bubbly, loud, go-getters". She willingly did the boring stuff that has to be done for things to run smoothly, coiling ropes, lugging gear to the sheds.
As for the challenges, she did the lot. "I had a fear of heights but once I'd done the high ropes course I think I partially overcome that. And I squeezed through all the cracks in the caves. Afterwards you feel great."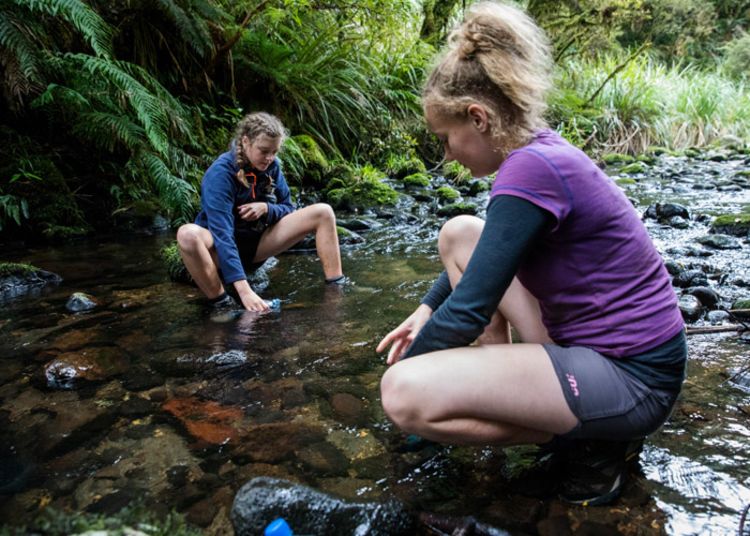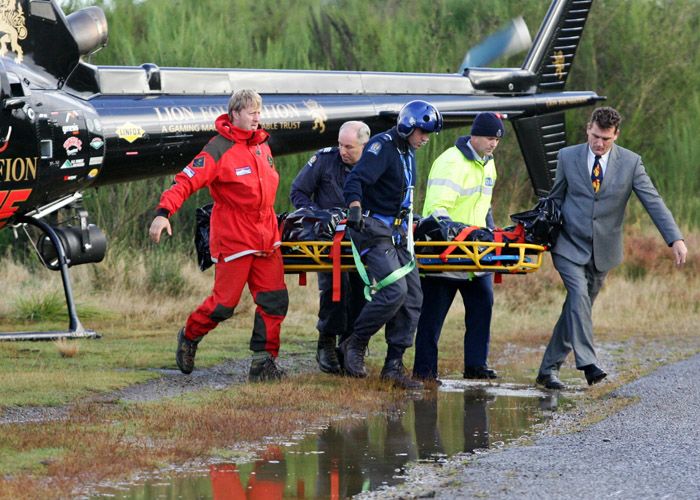 Beyond Disaster
Hillary Outdoors' own journey is a survival story.
On April 15, 2008, six students and a teacher died in a canyoning accident on the Mangatepopo River during a flash flood. Five people managed to scramble out of the water.
Canyoning is making your way down narrow canyons by jumping, sliding, abseiling, swimming and walking.
A judge found that, given the weather, the group should not have been in the gorge and that, due to a mix up, the forecast relayed to instructors was missing the crucial word "thunderstorms".
Those in the gorge had no communication with the centre. That and bad luck saw the party jump into the torrent at what turned out to be its strongest point. The plan had been for the instructor to haul them out downstream but the flow was too powerful.
From Maxwell's office window you can see where the trees part. That's the Mangatepopo Gorge. It is sobering to see how close it is to home.
In the decade since, there have been reviews, restructures, audits. Faces have changed and so has the operation. The centre is in radio contact with each group around the clock.
The backbone of each day is an early morning meeting of instructors and support staff. The latest weather forecast is relayed and instructors' plans are critiqued.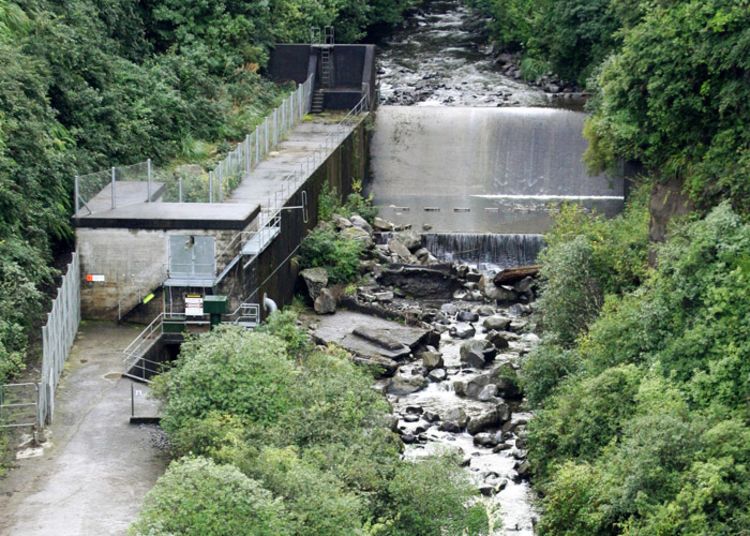 Ensuring the smooth, viable and safe running of the operation at Tongariro falls to Maxwell. "Everyone safe home every day." He's brought that motto from his job as a DoC manager, where duties included planning the fighting of remote bushfires.
Paul Rogers is one of New Zealand's most experienced expedition guides and is often called on to assess adventure organisations. He's had a long association with Hillary Outdoors and told the Herald it is in a very good space under the current leadership.
These are boom times. Strong bookings have led to planning for a third Hillary Outdoors centre to complement Tongariro and one on Great Barrier Island. It will be in Kinloch, in a northern bay on Lake Taupo, and have a sustainability focus.
"We have come a long way [and] I think in many ways we have restored its reputation," says Hillary Outdoors' chief executive Graham Seatter. The former Commonwealth Games race-walker, teacher and sports administrator joined in 2010, just as the global financial crisis bit.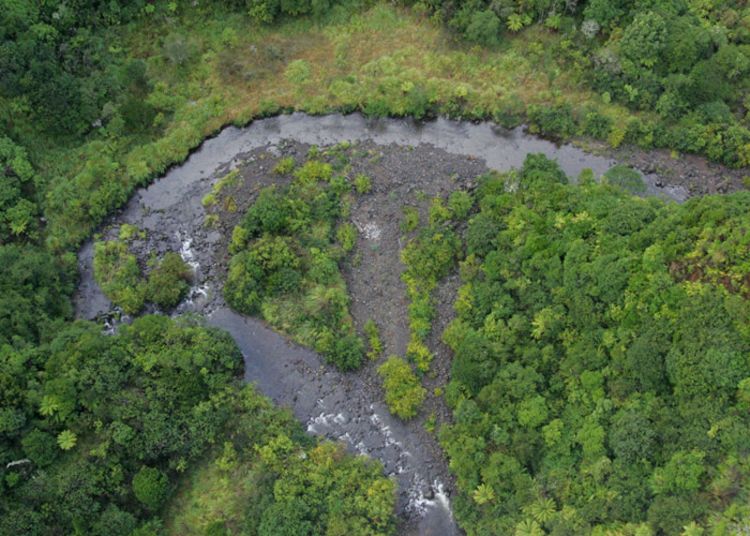 That was another body blow following the deaths two years earlier, he says, and it was uncertain whether there would long be an organisation for him to run.
Woodford House was among many clients who took a breather. After a year or so out, it started sending groups again.
"At the time of the decision to go back, the school was open and transparent [with parents] about what happened in 2008," says Nixon.
"Though we don't bring it up each year, we work through with the girls all the safety information and ensure they have all the gear and then Hillary Outdoors takes the reins on safety and we feel comfortable that everything is worked through."
A school staff member is included in each group of 10 students and instructors go through plans and logistics with teachers at a daily meeting.
"This has always been my dream job."
With a background in adventure racing and an absence of phobias, a career in the outdoors is a good fit for instructor Kayla Stuart. She has a maturity beyond her years and had no bother leading the Alfriston group who, at 17 and 18, are only a few years younger.
Stuart is a straight-talker who landed the job right after finishing her outdoor education studies. It was her visits to Hillary Outdoors on school trips that sold it to her. "All my life my parents told me to do what I love … This has always been my dream job."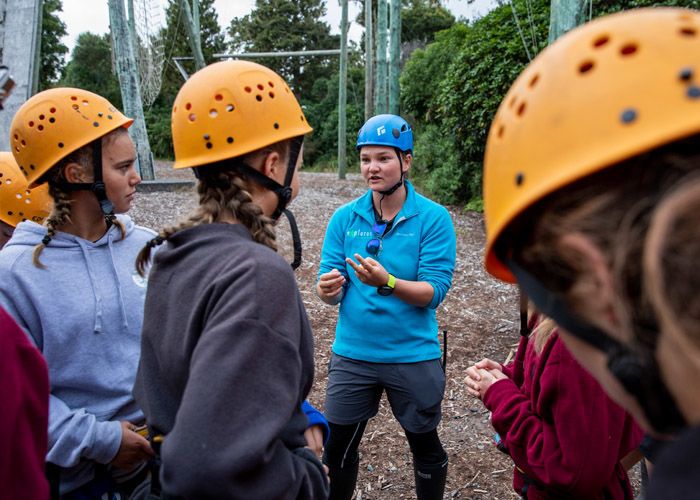 The Alfriston group impressed her. "They did everything. It's unusual to get a group where everyone is so into it." The highlights were seeing the breakthroughs, she says. "Those moments when they were facing their fear and overcoming it. Like Josh on the high ropes, getting to the top of Jacob's Ladder, and Tipene in the caves."
Tipene Craike is a positive guy: rangey, athletic, a basketballer. A few years ago, while trying Zorbing - an activity where you roll down a slope inside a large plastic ball - he discovered he was claustrophobic.
"I hopped in and I couldn't breath and I almost collapsed. I was very scared."
When he discovered caving was scheduled, Tipene warned his instructor he might have to turn back. "I just hope I don't faint. It could be a bit embarrassing."
He didn't faint and he didn't turn back but he did freak out. He got stuck at The Letterbox, he froze at Pooh Bear's Crack, tight spots where you must wriggle your way through.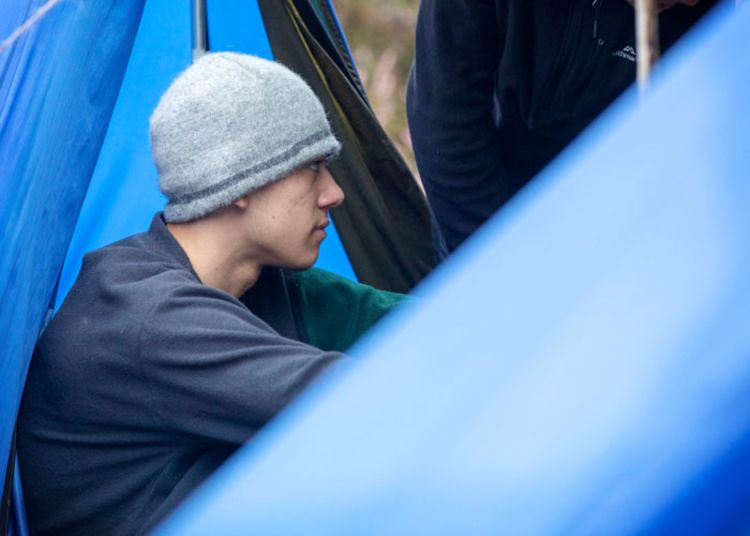 At times he "zoned out". "My mates told me they were asking me questions but I wouldn't respond. Weird."
Afterwards, he pronounced himself "glad" and "proud' he did it but also happy to put it behind him. "I don't think I want to do caving ever again."
There comes a time in the cave where the instructors leave the group to find their own way out of the darkness. That was "intimidating" but also a highlight for Tanesha Rika. Not a lot fazes her, aside from discomfort.
"I'm dreading having to sleep under a tarpaulin. I don't like camping, don't like being dirty." During that pre-trip interview she also said: "I don't like long hikes." And, "I hope it doesn't rain."
They camp. It rains. There is a long hike.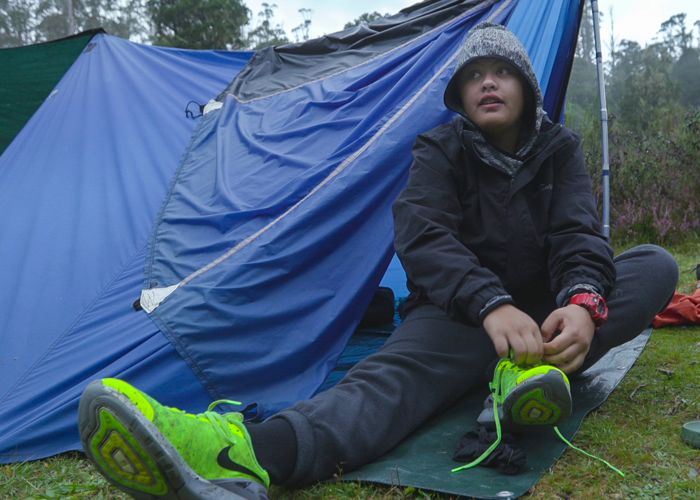 Stuart: "You could see it on her face that Tanesha was not 100 per cent enjoying the tramping and camping but she hardly moaned at all."
The thing about Tanesha is she is deadpan, funny, and more experienced than she might seem. She hiked to Crater Lake and learned to dig a snow cave on a previous trip. "That was a killer. The hike took the whole day!" she recalls. "We stayed in cabins but there was no toilet. We had to piss in the snow."
Camp toileting facilities this time comprise a spade called "Doug". Only the boys used Doug, Tanesha says later.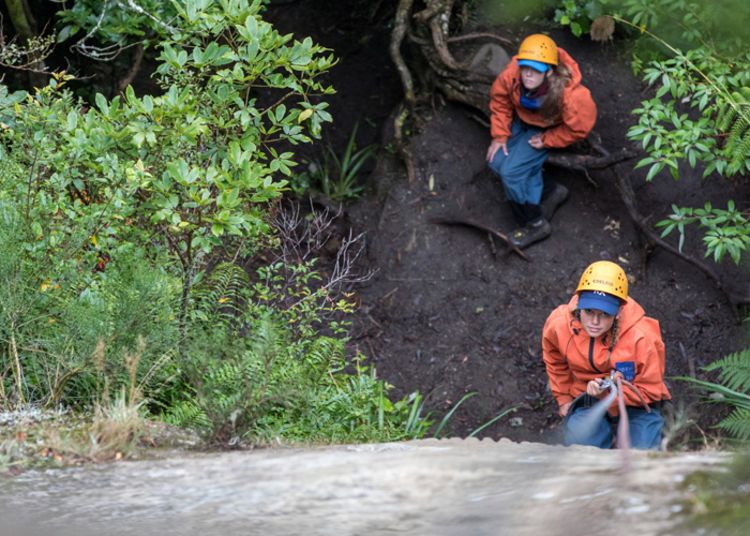 Abseiling, zip-lining, climbing on a real rock wall - she has done things that no one in her family has got the chance to do.
"I think outdoor education builds confidence." Did you see her friend Tajah, asks Tanesha. "She just came out of her shell. She was way talkative. I saw her act around everyone else like she acts around me. It was cool."
Tajah even developed a secret language with one of the guys. That was sweet "and annoying", says Tanesha.
Tajah Maree Witika got her wish. She hoped the trip would help her bond with classmates she hardly knew. She had not long returned to Alfriston College from living in Australia and was new to outdoor ed.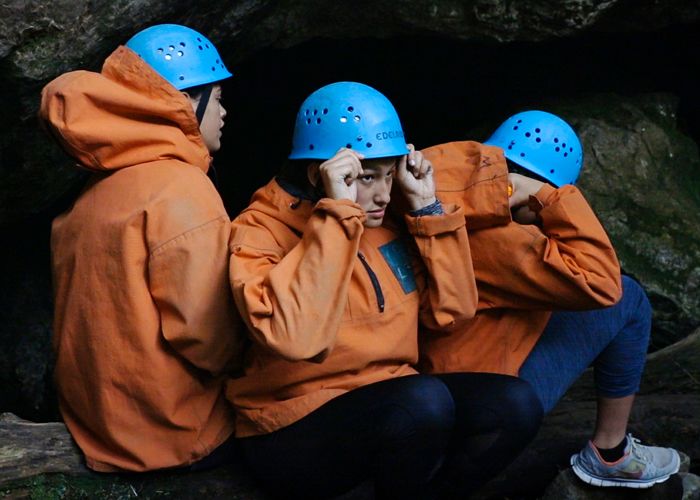 She is capable physically and handled all of the activities well. The big transformation was in her confidence. Stuart says the change was obvious. "On day one she was very timid. She didn't really talk a lot to me or others in the group. Later in the week she was joking and talking a lot more and she seemed a whole lot more comfortable in herself."
Tajah, who wants to be a "cosmetologist" and work in the hair and beauty industry, says she did a lot of adventurous things she never thought she would but best of all was making new friends.
"Our class goal was to become closer as a family. I think we've done that. I didn't actually want to leave. No one wanted to leave. The bus trip home was really fun. We played lots of music and everyone was being weird!"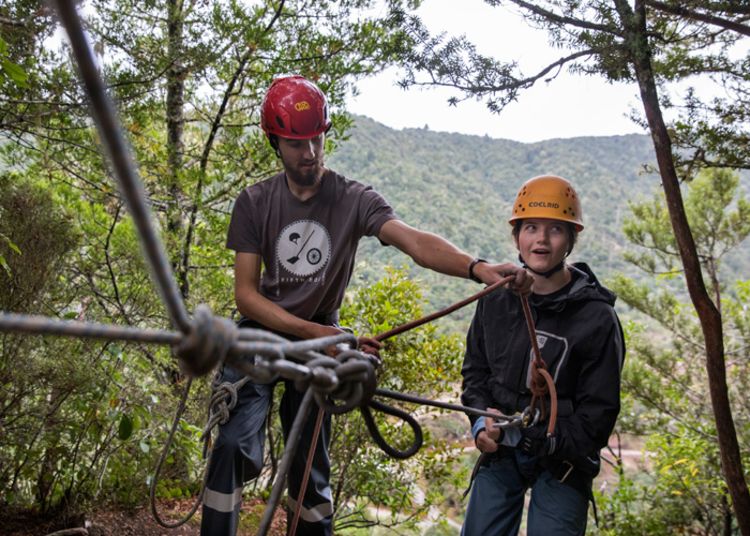 Why bother taking modern kids into the wild?
The question, says Nixon, Woodford's head of sport, is why wouldn't you? "Tongariro is our backyard. For the girls who get to hike up Mount Ruapehu and camp at the top, or sleep in a cave with glow worms as their nightlight, or tube down the river and see blue ducks, it's those experiences you hear them talk about for a long time after."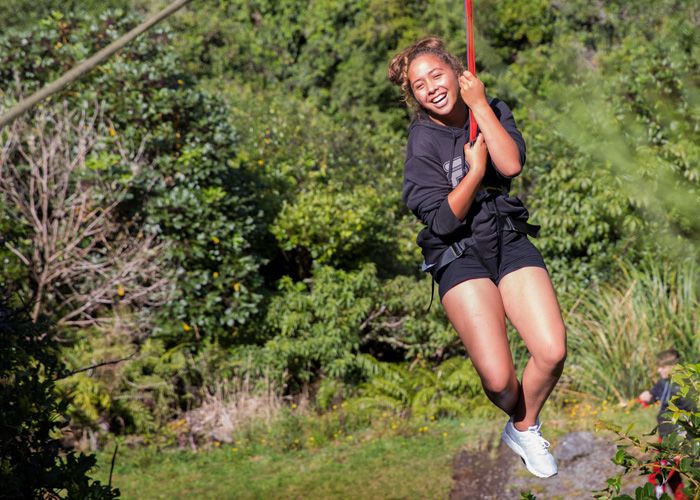 For Carpenter, one of the most rewarding aspects of his job is seeing the penny drop about how precious our environment is. "I think there is a disconnect these days with nature. Bringing them into the environment can rekindle an appreciation for nature and maybe that will stay with them in adult life. I try to push that in my instructing, especially in those golden moments when we are in a serene place. I'll tell them that it can't be taken for granted, that it may not be like this in a few years' time."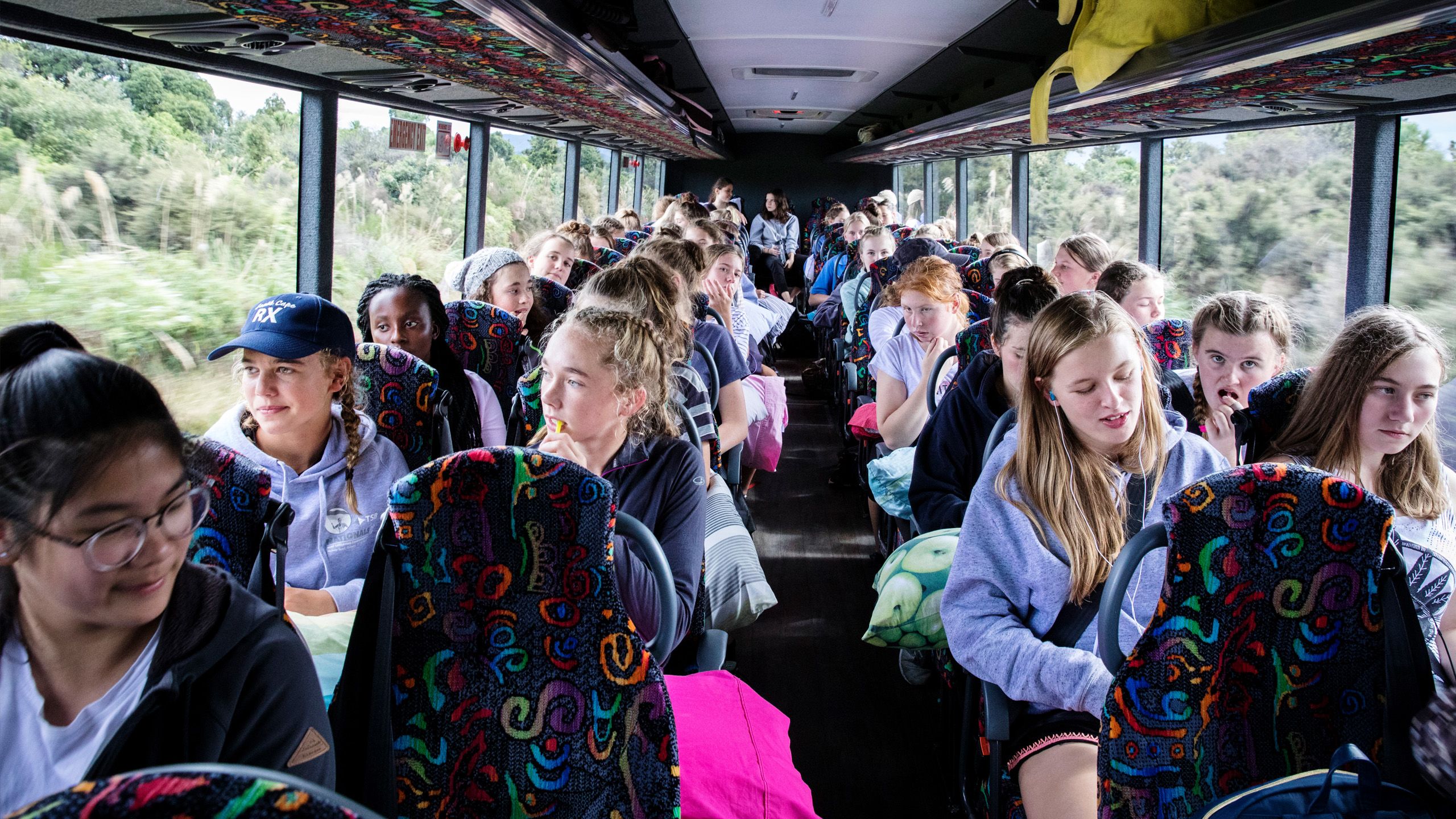 Tired yet on a buzz, a bus load of Year 10 Woodford House students leave the Hillary Centre after a week of activiites.
Tired yet on a buzz, a bus load of Year 10 Woodford House students leave the Hillary Centre after a week of activiites.